There isn't any difference in iOS 4.2.1 GM build & iOS 4.2.1 final build released yesterday, hence it was obvious that Redsn0w 0.9.6B3 was bound to work without any big modification. But iPhone Dev team do need to recompile Redsn0w to make it compatible with iOS 4.2.1 final build IPSW.
Well the good news is iPhone dev team has released updated version of Redsn0w jailbreak tool, Redsn0w 0.9.6B4 which lets you to have untethered jailbreak iPhone 3G, iPhone 3GS (old bootrom) & iPod Touch 2G non-mc model on iOS 4.2.1.
You don't need to disappoint If you are the owner of recently launched idevices like iPhone 4, iPod Touch 4G etc. as redsn0w 0.9.6B4 is based on limera1n exploit from Geohot which will continue to work except that it will be tethered jailbreak meaning you have to connect to PC/MAC & re-jailbreak or boot in pwned state every time you reboot your iPhone 4 or iPod Touch 4G.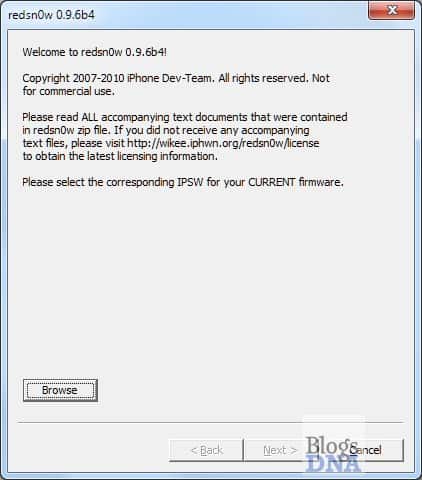 So download Redsn0w 0.9.6B4 for Mac OS X & Windows using below links and follow our guides on how to jailbreak iOS 4.2.1 with Redsn0w 0.9.6B4.
Download Redsn0w 0.9.6B4 for Windows.
Download Redsn0w 0.9.6B4 for Mac OS X.
Stay tuned with us by following Blogsdna on Twitter or become fan of Blogsdna Facebook fan page for  more on iOS 4.2.1 unlocking & jailbreaking.