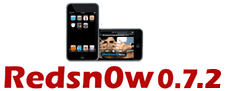 Redsn0w is multi-platform, multi device unlocking & jailbreaking tool. Redsn0w 0.7 lets you to jailbreak iPhone 2g, 3g & iPod Touch 1G & 2G with OS 3.0 software update. The initial release of Redsn0w was just command line utility but redsn0w 0.7.1 has simple to use GUI interface.
Redsn0w 0.7/0.7.1 seems to be crashing a lot while selecting 3.0 ipws firmware file. Considering number of bugs in Redsn0w 0.7.1 iPhone Dev team has released Redsn0w 0.7.2. if you have already has success with redsn0w 0.7.1 or 0.7 then there is not need re -run redsn0w 0.7.2 this is for all new jailbreakers.
Check out our guide to Jailbreak & Unlock iPod Touch 1G/2G 3.0 Firmware.
Download Redsn0w 0.7.2
Download Redsn0w 0.7.2 for Mac
Download Redsn0w 0.7.2 for Windows
Update : iPhone Dev team has release Redsn0w 0.8 which also supports iPhone 3GS. Download Redsn0w 0.8 to jailbreak iPhone 3GS 3.0.
Update 1: Redsn0w 0.9.6rc9 has been released to jailbreak 4.3.1 untethered