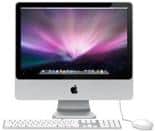 On Windows Operating system the size of language files is not big and default Windows doesn't include all languages files. You have to install regional language Pack for Windows to have support for additional language files. However Mac OS by default includes language files of all languages resulting waste of hard drive space ranging from Few MBs to GBs.
Normally once user has set his regional language settings he doesn't need other language files and resources which comes with Mac OS. You can safely remove those localization languages files to recover several hundred megabytes of disk space.
Here are two freeware tools to help you in deleting and removing unwanted language files and resources from Mac OS X.
Monolingual
Monolingual is freeware open source program for removing unnecessary language resources from Mac OS X, in order to reclaim several hundred megabytes of disk space. It requires at least Mac OS X 10.3.9 (Panther) and also works on Mac OS X 10.4 (Tiger) and Mac OS X 10.5 (Leopard).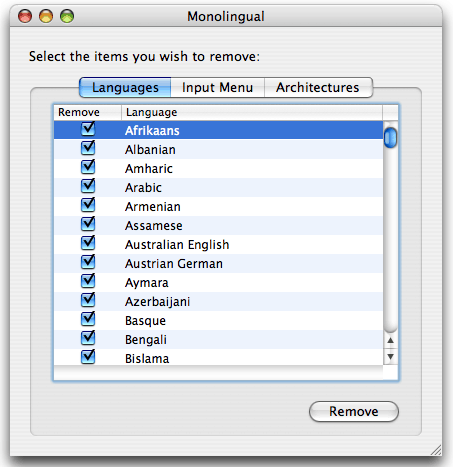 iCleanLanguage
iCleanLanguage is very simple to use freeware handy utility for removing unwanted language files from your Mac OS X iCleanLanguage does this by scanning for these files and then selectively removing them. You select which languages to keep and also which directories and applications you wish to clean.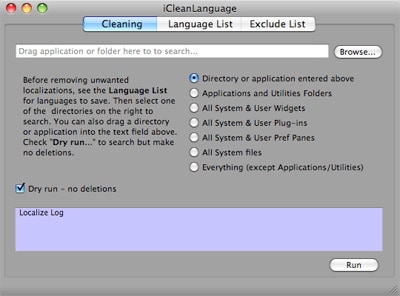 Download iCleanLanague