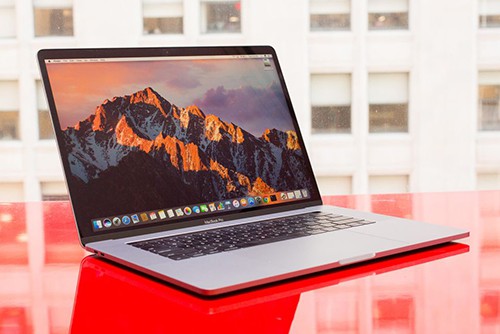 If you are a laptop-owner, you know what a pain it is to keep up with its maintenance. For most of us, we've digested the fact that wear and tear is a part of it all. However, totally not paying attention to your machine must not be the case. While you are taking care of the insides, also focus on the outer appearance of your laptop.
We are talking of scratches! They are bound to occur and they are everywhere. You can, of course, get gentle with handling your system, yet one unfortunate day comes and it's there!
For some, these are okay. I myself have marks and dents from my dog's nails. But, not to add onto it, I try and cover up the minor ones. To get rid of hairline scratches is an easy task. Since not all of these are damaging for your machine, simple remedies and tips come in handy. Keep in mind, I'm talking of the scratches that don't go too deep from the surface. These remain on top of the body and can easily disappear in one of the other ways. Some of these methods actually work well to rid scratches. However, you can also use professional products to eliminate harsh abrasions.
So, without any further ado, let's get right into it.
5 Ways To Remove Scratches From Aluminum Laptops
Try these quick and easy go-to methods…
1. Laptop Cleaner
Glass/ laptop cleaners sometimes work. Ones that appear to you as scratches might just be harsh impressions of dirt. So, a good quality cleaner can get the job done. You can find Laptop cleaners online shopping websites like Amazon or in retail and wholesales like Walmart
2. Silver Pen/ Pencil
Buy a silver pencil that's specially designed for marking blueprints. Gently sketch over those little scratches and finish off by rubbing with your finger or a soft cloth. It seamlessly fixes the scratches on a silver laptop like Apple MacBooks and Huawei Matebook.
3. Metallic Polish
Although the Meguiars SCRATCH X 2.0  is designed for removing scratches off your car surface but you can also use it on your shiny aluminium laptops like Macbook pro. Scratch resistant like Meguiar's brilliantly remove fine blemishes and also restore your laptop's gloss as well as clarity. Meguiar's Scratch X 2.0 is most advanced scratch remover formula which also deals with stubborn paint scratches rather than hiding them. Its easy to use solution and designed with care to protect your laptop surface paint from damaging. The 4 Oz of Meguiars SCRATCH X 2.0  only costs $5.99 and you can easily buy it online from its official website.
The process of removing scratch is done by buffing the paint area around the scratch while using mild abrasives to smooth the scratches.
4. Professional Pastes
For harder scratches, use Rolite Metal Polish. It's a paste that works on all kinds of surfaces including stainless steel, aluminium, bronze, copper, brass and more.
5. Toothpaste
Try white toothpaste to rub over the lightly appearing scratches on your aluminium laptop. Take just a pea-size of the paste and apply it over the scratch very carefully. Do not put it on for too long since toothpaste too has abrasive properties that can easily rip off the laptop's colour. So, quickly put the paste on the areas where the scratches reside. Rub with a soft bristle toothbrush. Polish it off with a wet microfiber cloth. It'll help to a great extent.
Essential Tips To Protect Aluminum Laptop From Scratches
Here are a few tips to take care of your aluminium laptop such as a MacBook Pro…
Keep the laptop dirt-free.
Handle with utmost care.
Purchase a durable laptop bag.
Don't scratch the surfaces.
Don't keep your laptop alongside any sharp or heavy objects or keys.
Invest in a harder case or pro quality sleeve.
Screen protectors keep your laptop's screen scratch-free.
Investing in Silicon keyboard wraps is good idea to protect Laptop keyboard
These tips don't really fix a scratch. But, these actually help you prevent those. Let us know in the comments below what works for you. Share your tips and tricks. Spread the knowledge, let the world know!