So it just happens that Google decided to remove "View Image" button from the Google Image Search results. The View Image button was meant to take users directly to the image rather opening the whole webpage containing that image. However, for long, "View Image" button has also been abused and used for a purpose not allowed by image owners, that is, losing advertising revenue by skipping webpage, downloading and reusing image without the permission of the image owner.
The Image owners, photographers and stock image sellers has been accusing Google for helping users to steal images, and removal of View Image button is a response to the same. By removing button to view image, users will not get direct link access to images, this also means annoyance that users will have to face.
Worry not, there are still multiple ways by which you can get a direct link to images and have "View Image" like functionality back on Google Image Search.
Get Back Google View Image Button
Google Chrome Right Click Context Menu Option "Open Image in New Tab"
While searching on Google, you can simply access the "Open Image in New Tab" from browser right-click context menu and access the image directly.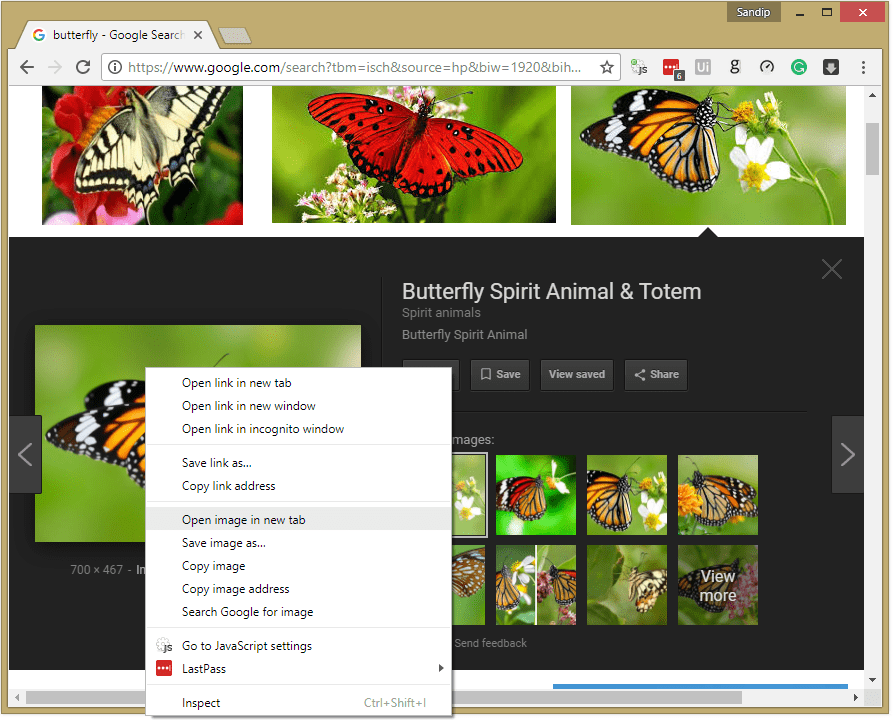 Google Chrome Addon – Straight to Full Size for Google Images
As the name of the addon suggests, it gets you directly to the full-size image when you click on the thumbnail image in Google Image Search. Just like what View Image option.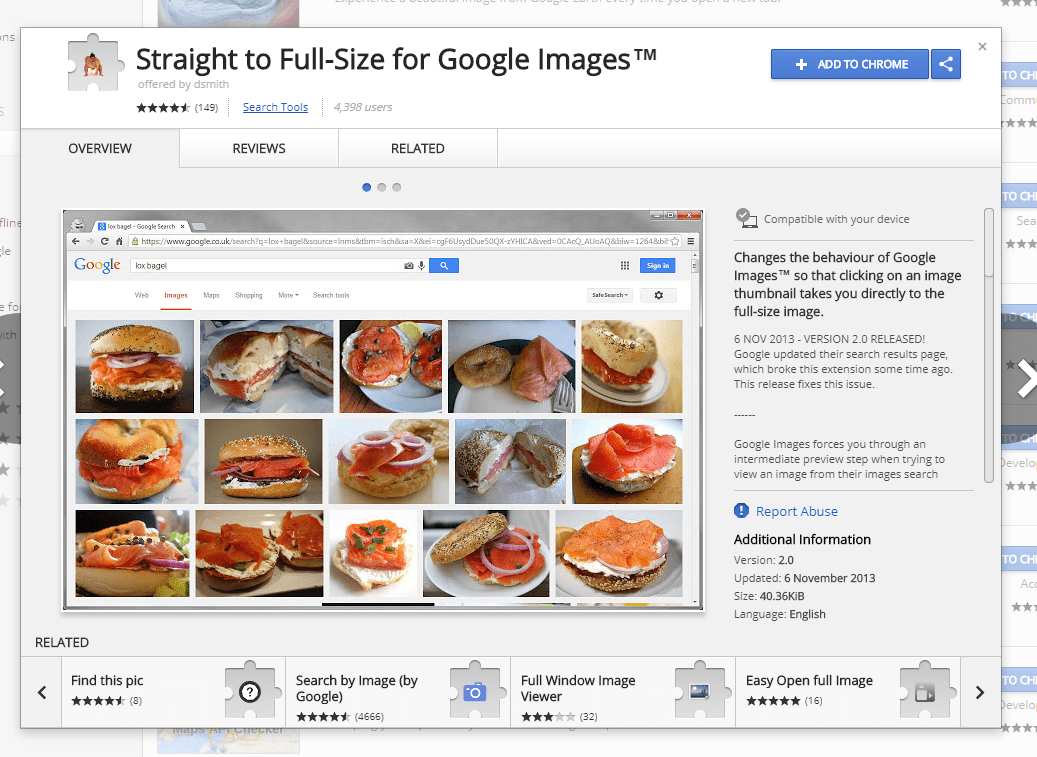 Unfortunately, this addon may not be suitable if you like just to browse and find related images of the selected thumbnail image, as every time you click on the image, it will take you directly to the full-size image and skipping the image information provided by Google Image Search.
Download Straight to Full-Size For Google Images Chrome Addon.
Firefox – View Image Right Click Context Menu
In Firefox browser, simply right click on the desired image that you want to view or download and press and hold the control key and click on View Image option, this will open the image in new tab.
Firefox Add-on Google Search View Image Button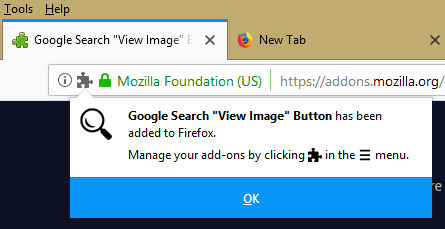 The brand new addon added to Firefox will bring back the View Image button just like it existed till now. Simply install the add-on in your Firefox browser, once installed the View Image button will be visible in your Google Image Search results.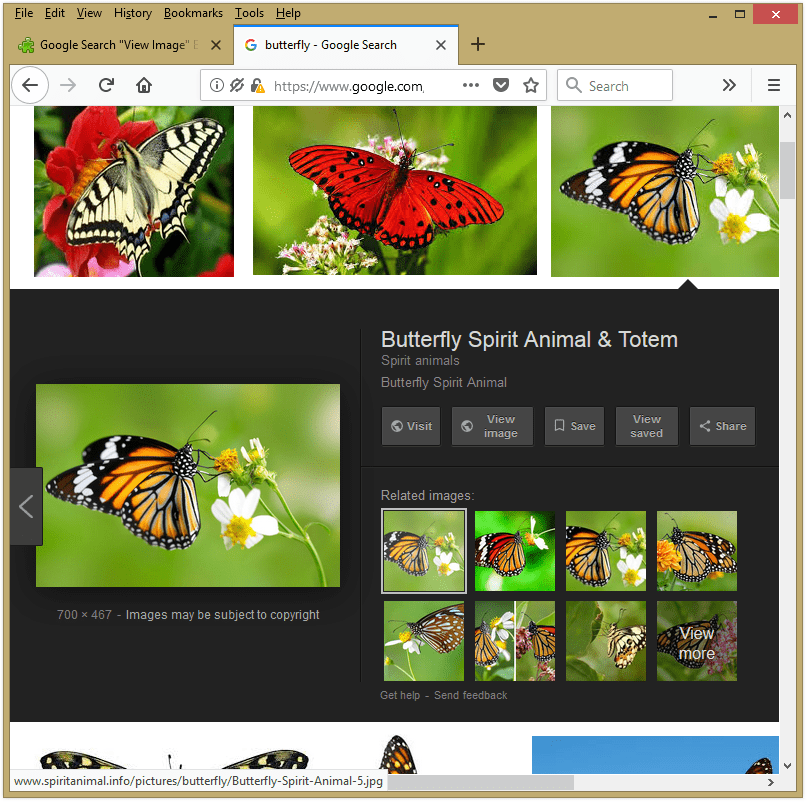 At the moment there is no simple workaround for Internet Explorer users. You will have to wait till we find some solution by which you can get back Google Image Search, View Image functionality.
Update :
New add-on launched which is meant to bring back view image and search by image buttons into Google images.  The addon is available for both Firefox and Google Chrome as well as it is also available on GitHub.
Download View Image For Google Chrome.