iPhone users are fond of listen to the music. It reproduces the tracks with high fidelity. It comes with internal storage which varies from 8GB, 16GB, 32GB and 64GB which lets the users to store vast number of tracks in the device. It becomes a good companion to the users. Apple keeps upgrading the features and options to retain its valuable users. The users will have a chance to listen to the music on their bed before they go to sleep. They might ever want to turn off the music automatically to avoid being played till the battery drains.
For those kind of users, Here is a hidden and unnoticed way to do.
Step 1:
Open Clock app, Go to Timer Tab
Step 2:
Scroll and Set the Timer.
Step 3:
Below the timer the users can see an option named "When Timer Ends". Tap on this.
Step 4:
It will list the number of tones to choose from which will actually play when the timer ends. The users can spot  an option named "Stop Playing" at the bottom of the list, If it is scrolled all the way down. Choose this option and Go back to Timer.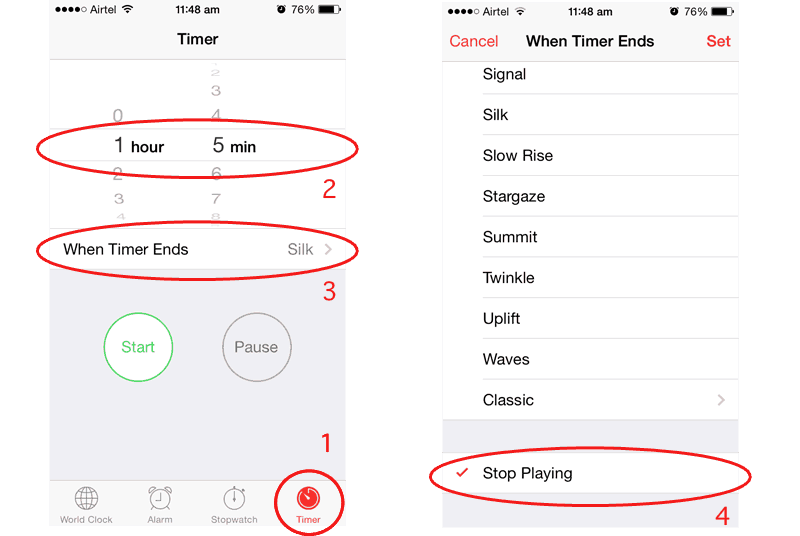 Step 5:
Tap on Start button.
Now, Go to Music and play the albums, playlists or whatever from the Music app. Once the Timer ends, The Music app will stop playing without disturbing you. Isn't this cool? No need to worry about the battery power for letting it to play unattended for long time.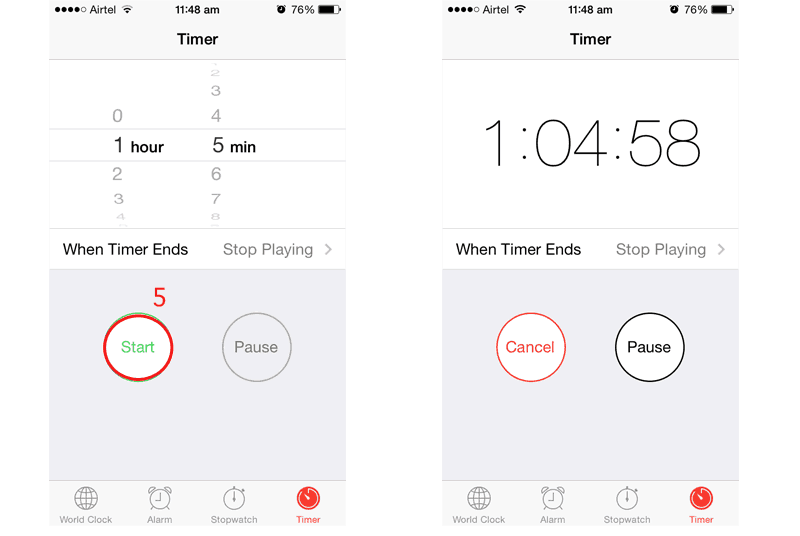 The same can be tried with the Video app in iPhone. It will do the same to stop it playing. Isn't this a pretty useful feature? Leave us the comments, if so.