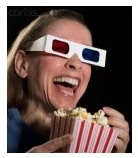 The era of 3D videos has already started even though not all movies are in 3D but still quite good number of 3D movies are produced every year, it's not very long when we will have 3D TV shows as well as 3D videos on Videos sharing websites like YouTube on internet.
Google YouTube has already started working on providing support for 3D Videos by allowing users to view 3D videos right form their own PC with Stereoscopic player (3D Player).  This feature of Youtube 3D is developed by Google Employee in his 20% time.
Following Tags are Available to Add to 3D Videos Uploaded to YouTube
1. yt3d:enable=true Enables the view mode (3D Player)
2. yt3d:aspect=3:4 Sets the aspect of the encoded video.
3. yt3d:swap=true Swaps the left and right sources. You may need to add this to videos when the player with fixed anaglyph modes ships.
To enable the 3D player, you need to add the following tag to one of your videos: yt3d:enable=true.
YouTube 3D Player in Action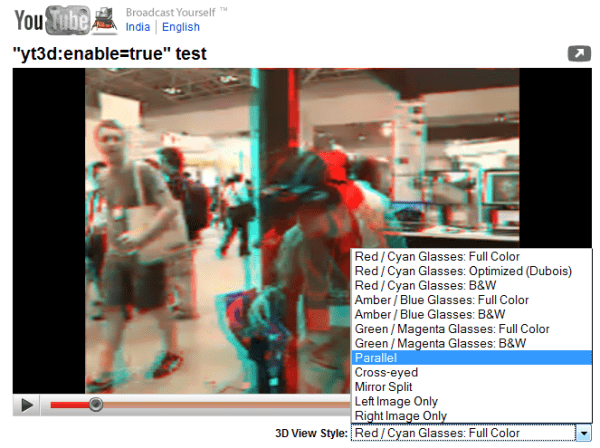 Watch sample YouTube 3D Video here
Source: Search Engine Roundtable