For people who see from outside, the job of a writer looks pretty simple but for to become a good writer you need a lot of practice and concentration. Even though writing is a creative job, you have to sit and work in a single place for a long time. So, there are lots of chances to get distracted. We've web apps and browser extensions available to avoid distractions while writing. Also we have discussed a set of apps for writers to avoid grammar and spelling mistakes and tools to improve their productivity. Today I came with another set of text editing apps for Chrome to avoid distractions while writing. Lets have a look at the apps below.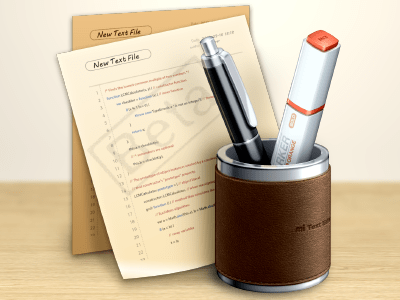 Quick Write is a simple text editing application for Chrome. The interface of this extension is very simple and easy to understand. After installation, you can see the Quick write icon near to your URL bar. Click that to start writing from your browser. It will give you a clean interface for a distraction free writing. The extension is completely customizable and the "Settings" will be available at the bottom of the window. You can change margins, background and font colors and size in the Settings. The application will save your documents automatically.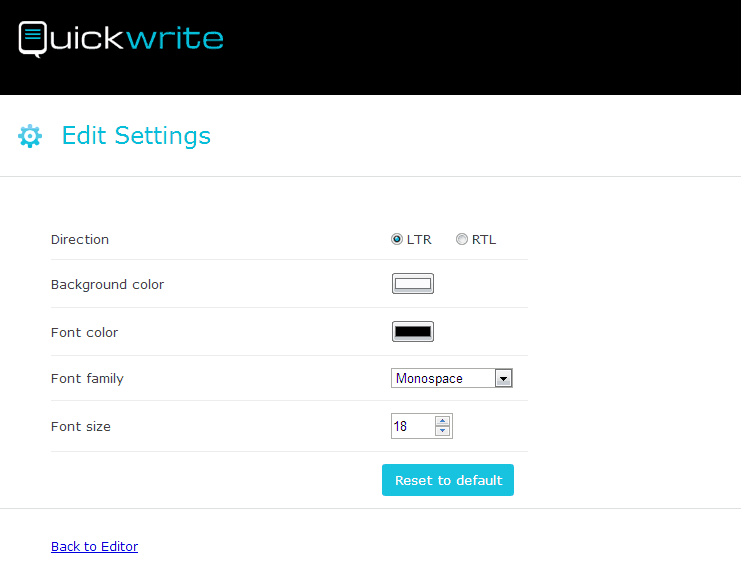 Write Space is a full screen text editor for Chrome. Similar to other text editors it offers a clutter free interface to focus on writing. You can customize the extension in the "Settings" of the application. To access Settings, right click on the Write Space icon near to your URL bar and select "Options" in the list. It will open a new window, where you have "Editor" and "Data" options. The "Editor Options" will let you change the Width of the Editor, Background Color, Font Color, Size and line spacing . There is an inbuilt spell checker for the extension. Data Options will let you import ".txt files" to the app and edit it.
Writeulus is yet another distraction free text editing app for Chrome. It is a very simple application, where you don't get many options to customize your editor. If you have installed chrome desktop apps on your PC or Mac, Writeulus will install automatically on your PC. So, you can access the app from your desktop and start writing. By default, the background will be black and the font will be white. You can change the background and font color by moving the cursor to the bottom of the screen. There is no auto save option, you have to manually copy and paste the text after you complete writing.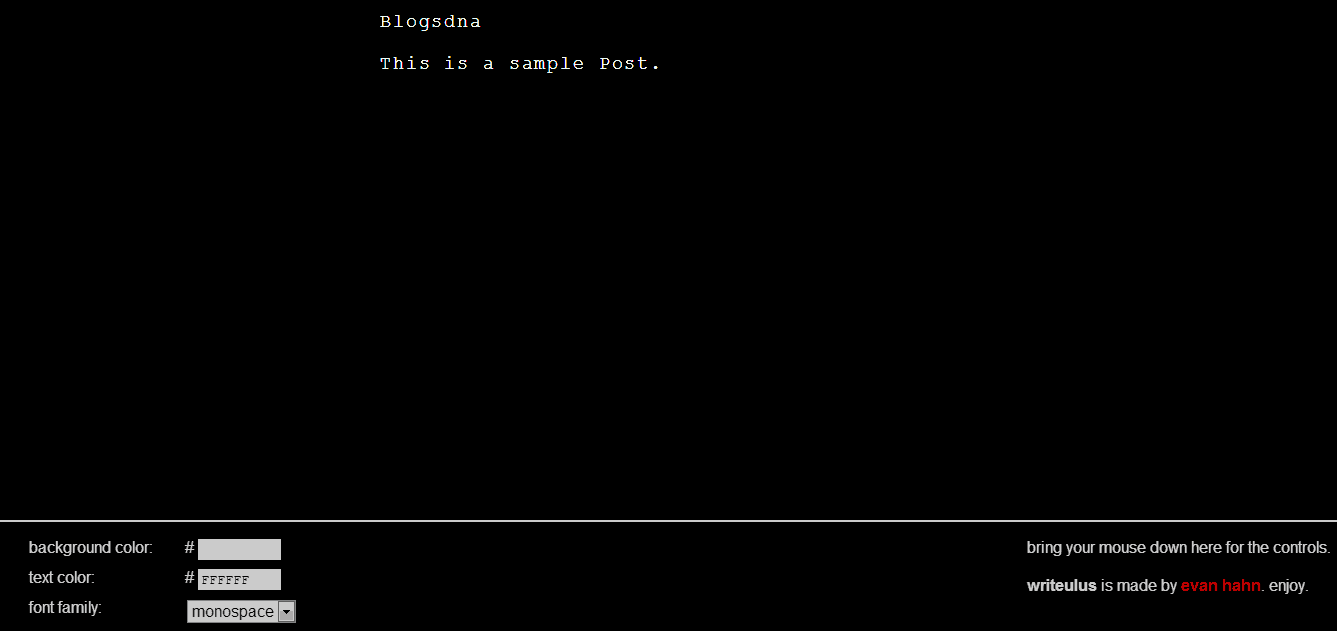 Writebox is one of the popular and the best text editors for Chrome. It will automatically install with your chrome desktop apps, so you can access the app from your PC. When you open the app, you can see a menu bar on top of the application. It lets you open a new document or existing document in the editor. Next you have document "Preview" option and there will be a "Menu" button near to that.  In "Menu" you have different File Saving options and settings available to change the color, font and much more option in the editor. Another important option in the application is, you can connect the app with Dropbox and Google drive accounts.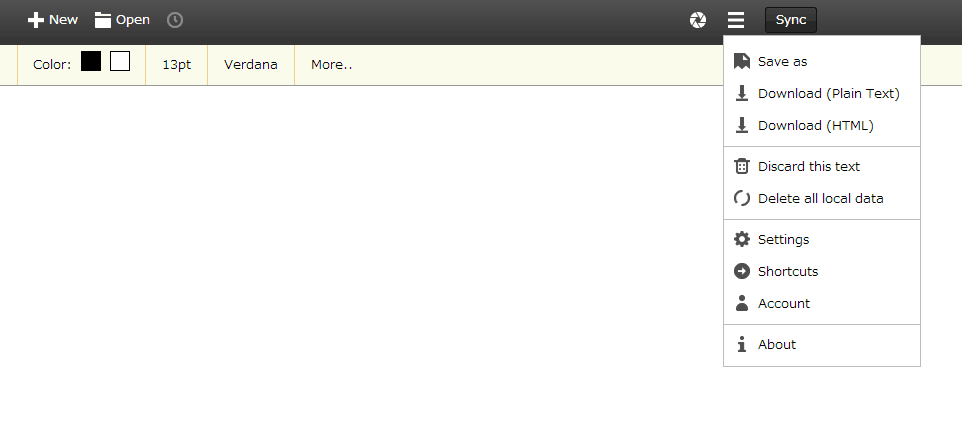 Wabisabi is an interesting text editor for Chrome. After completing the installation, press "F11" function key to start writing. It will take you to the Full Screen mode. There you can start writing and all the words, characters and file name details will be available at the top bottom corner. If you don't want the full screen mode press F11 again and it will take you back to the normal window. Even the app is accidentally closed in the middle of writing, your document will save automatically and available on the front page. Also you have options to email, download and delete the document in the front page.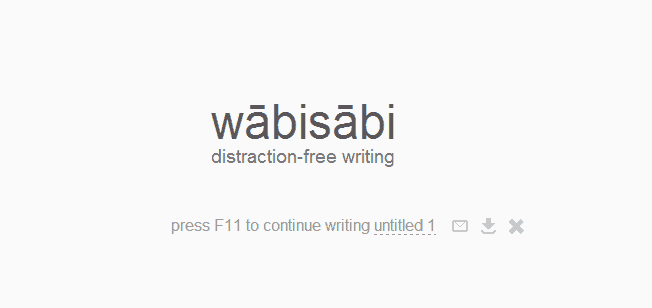 Instead of working in same text editors all the day, these browser  extensions will give you a different work environment. Also the clutter free interface will help you write without getting distracted. Try your favorite apps on Chrome and share your experience with us in the comments. Thanks for reading, do share this post with your friends.