Instagram is one of the favorite apps for all the Smartphone users. It helps you to capture the moments beautifully and share them with your friends instantly. Recently 15 seconds video recording feature was introduced in Instagram and it become favorite for many users. After Facebook acquired Instagram, the web interface got a new look and it become an excellent venture to browse all the pictures and videos of your friends. There are very few desktop clients for Instagram since it will not support photo or video uploads from any third party apps.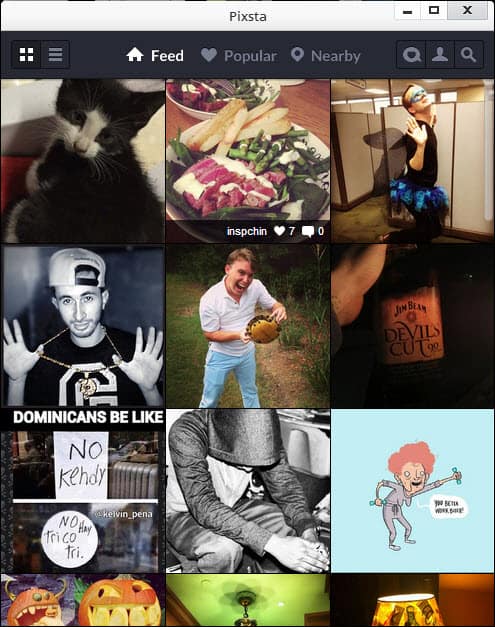 "Instagrille" is one of the best desktop clients for Instagram. Recently new version of the app is released  for Windows and the name of the application is changed  as "Pixsta". The application is developed by "Pokki", one of the best app managers and a start menu replacement application for windows. To use Pixsta in your Windows machine you need Pokki. It will be downloaded automatically when you download Pixsta. You can download Pixsta using the link at the end of this post.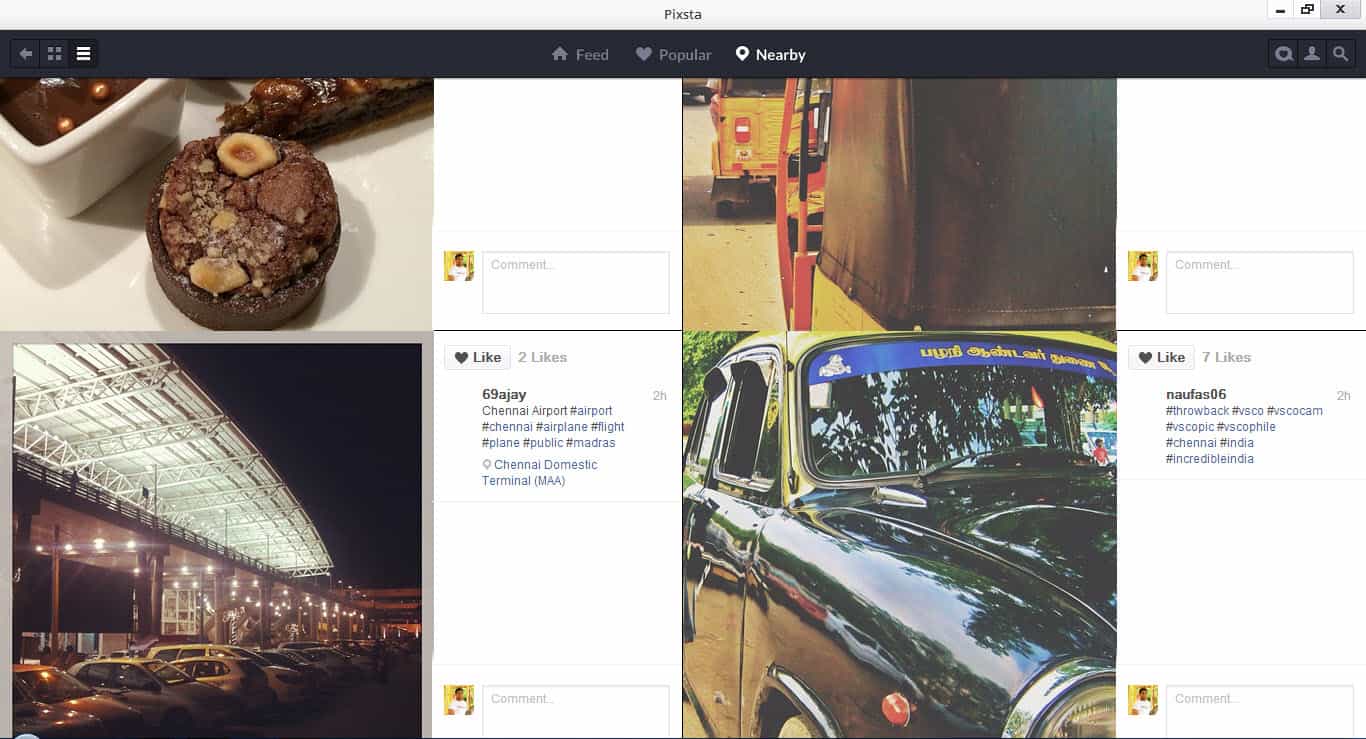 Once you install the application, you can see Pokki app manager and Pixsta icon near to the start button on your Taskbar. First time when you open the application, you can see only the "Popular" and "Near by" sections enabled on the application. To see the posts from your friends click "Feed" option on the menu and log in to your Instagram account. There will be two different views in the application. One is the tiles view and another one is the list view. Tiles view will hide all the comments and favorites of the post and will show only the picture. List view will give a bigger view of the picture and let you see and write comments on the post. List view will make a big difference in a maximized window as shown in the screenshot above.
As I said before, you can't upload photos and videos using this desktop application. You can only see your timeline, follow/unfollow people, favorite photos and videos and write comments. It is an excellent application for watching Instagram videos. Instead of watching in a small screen, you can enjoy the videos in a big screen with full resolution. Also you can browse your friends photographs easily, download and share them instantly using this app on your PC.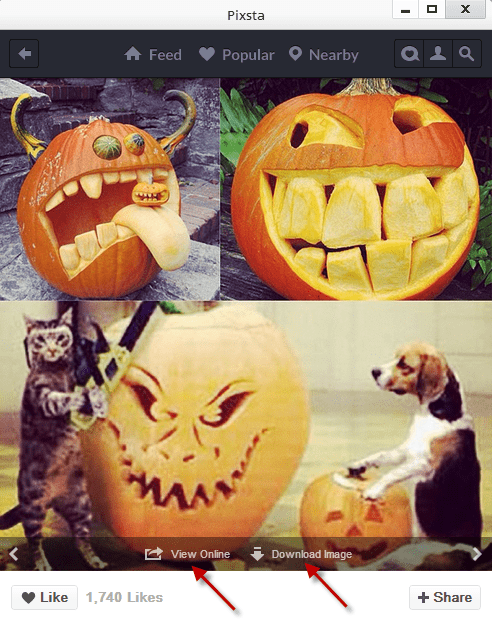 After completing the installation, it will ask your permission to enable notifications. By enabling it, you can manage all the app notifications from your PC. Pixsta will be very helpful for people who have Smartphones with small screen and have slow Internet connection. If you are an Instagram lover, it is a must have application in your Windows machine. Try this app on your PC and share your experience with us in the comments. Thanks for reading, do share this post with your friends.