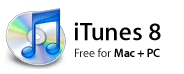 iTunes is audio player & music organizer from Apple dedicated for iPhone, iPod and iPod touch. With iTunes you can transfer music from your computer to iPhone or iPod touch. Not just music but you can also watch and download TV Shows, Podcast.
Apple has releases latest version of iTunes 8.0.2 which has capability to update your iPhone firmware to OS 2.2 .iTunes 8.0.2 has several bug fixes and enhancement. Here is list of bugs fixed in iTunes 8.0.2
iTunes 8.0.2 Fixes
1. Fixed quality issue creating MP3s on some computers.
2. Fixed a connectivity issue with the iTunes Store Mac OS X.
3. Improved accessibility with VoiceOver.
Screenshot of iTunes 8.0.2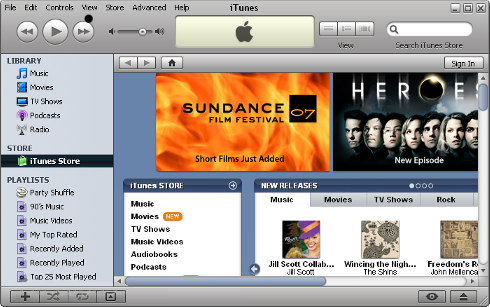 Download iTunes 8.0.2 from Apple website.