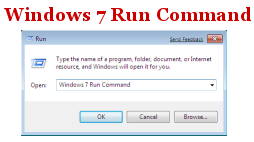 Windows 7 has lots of new goodies and several feature has been replace or rename in windows 7 like Quick launch Bar and Windows DreamScene. Traditional RUN command of Windows XP and Windows Vista has been replaced with renewed Windows 7 Search bar.
Windows 7 Search bar is little slower as compared to Traditional Run command which allows us to run any command, exe right form start menu due the fact that Windows 7 Search bar searches for all files, folders & executables. But you can get back Run command in windows 7. Here is guide to get back Run command in Windows 7 Start menu.
How to Enable Run Command in Windows 7 Start Menu
1. Right Click on Windows 7 Start Menu and select Properties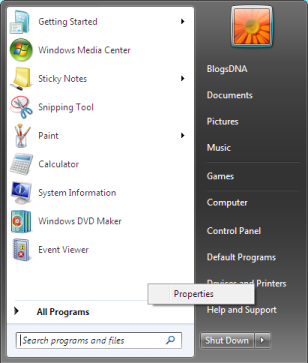 2. Click on Customize under Start Menu tab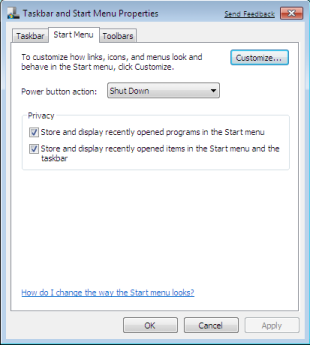 3. Scroll down and locate Run Command checkbox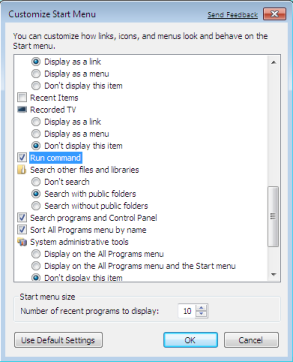 4. Check "Run Command" option to enable Run command in your Start Menu, click Ok and Apply and save settings.
That's it, Now check your start menu and you should see Run Command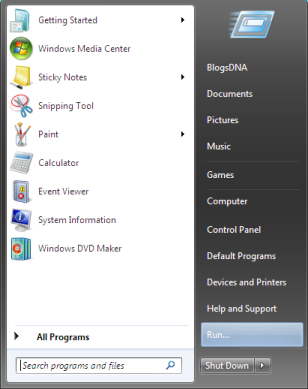 Source:Nirmaltv