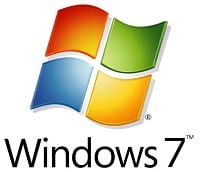 Windows 7 Service Pack 1 has already reached to beta stage and like Windows 7 public beta, sp1 is also available for public beta testing which you can download from here. Like every Microsoft products cracked to bypass activation process to allow users to continue to use that product without paying a single penny, Windows Service Pack 1 is also cracked before its final release.
A workaround to bypass Windows 7 Service Pack 1 activation process named as Windows 7 Loader is available for download on warez and torrent website. The most interesting part is Windows 7 SP1 contains the Windows 7 RTM crack killer, which patches 70 known activation exploits used to create Windows 7 crack but since Windows 7 Loader has been updated continuously a new method to crack Windows 7 service pack 1 is up and available for download.
We are sure that Microsoft will block any suck crack and tools which allows users to bypass Windows 7 SP1 activation process before it reaches to final release. It is widely known that attackers are targeting all such users looking for cracks by supplying malware infected tools which is a strong reason not to download any cracks.
We do not recommend users to download any Windows 7 Sp1 crack with intention of bypassing activation process. Buy genuine Windows product to enjoy its features to fullest.