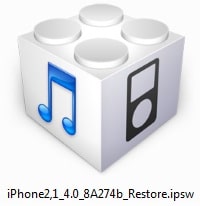 iPhone OS 4.0 has got lots of goodies for us also this time we have several positive singles from iPhone hacking community for iPhone 4.0 Jailbreak & Unlock. You can jailbreak iPhone 4.0 OS with Redsn0w 0.9.5 but there is no unlock tool available of now, brave iPhone users may try unofficial Blacksn0w to unlock iPhone 4.0 OS on iPhone 3GS only if you have iPhone 3GS with iPhone OS 4.0 and Baseband 05.11.07.
We know your first question will be how to preserve baseband while updating iPhone to OS 4.0 since Pwnagetool for iPhone OS 4.0 is not yet available. But there is one unofficial Pwnagetool 4.0 is available which lets you to update iPhone 3GS to OS 4.0 preserving baseband.
We have very less reports on success with PwnageTool 4.0, even if iPhone dev team comes up with official PwnageTool for OS 4.0 there are very slim chances that it will be available for windows users, since for long iPhone Dev team has stopped developing Pwnagetool for Windows OS.
Custom firmware is the only solution for this situation. Custom .iPSW is hacked version official firmware released by Apple which has Cydia installer and hacked baseband to let you to unlock iPhone 3GS/3G & use it with any carrier in world.
You can grab iPhone OS 4.0 custom firmware .ipsw file for iPhone 3GS using below links (Coming Soon..) which has preserved baseband 05.11.07 to let you to unlock iPhone 3GS.
We will update this post to include links to download iPhone 4.0 custom firmware .ipsw OS for iPhone 3G, iPod Touch 2G & 3G.
Please Note: We have not tested any of above custom firmware files, use it at your own risk. We will not be responsible for any damage which may occur to your iPhone & iPod Touch.