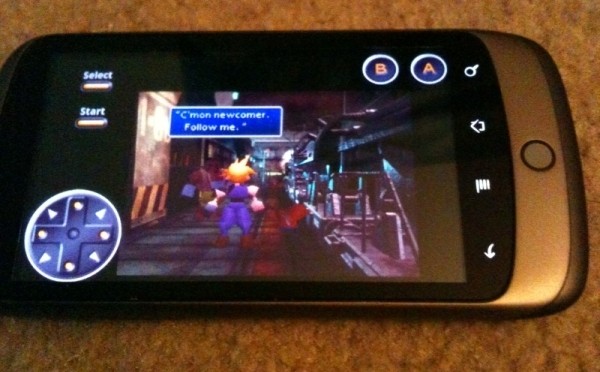 If you have ever used the PSX emulator for iPhone, iPhone 3GS, or the Palm Pre, you have certainly heard of ZodTTD, developer and distributor of the app. However, on the Android side of things, developer "yongzh" is best known for his Sega and Nintendo emulators.
It seems the two developers have teamed up to bring a PSX/PlayStation 1 emulator for Android that's apparently "running faster than the 3GS version" and this is not considering performance improvements of Froyo. This is welcome news given the fact the PSX4all emulator currently available for iPhone is pretty much unusable.
Developer ZodTTD says he intends to work on a Ninentdo 64 emulator for Android next as well as VLC. There is no word when the PSX/PlayStation 1 emulator will be available for Android users, but we will keep you updated when we hear something.
[via
Engadget
]