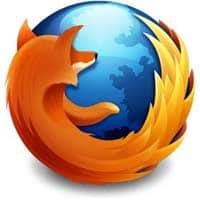 Even though we have 64-bit processing power there isn't much support from developers for 64-bit applications to truly take advantage of 64-bit architecture. Microsoft has recognize the trend and adapted products such as Windows XP, and then Windows Vista, Windows 7 and Office 2010. And now Mozilla is gearing up its first 64-bit Firefox browser for Windows 7.
The first official taste of a 64-bit (x64) flavor of Firefox 4.0 for Windows is now available for download from Mozilla's FTP servers. This is only alpha preview of Build of x64 Firefox 4.0, which can be installed on various Windows versions, including Windows 7. It is important to note that this is a pre-Alpha release, and not even the fully fledged Alpha development milestone.
The file name Firefox-3.7a5pre.en-US.win64-x86_64 might create confusing whether this is Firefox 3.7 or Firefox 4.0, well Firefox-3.7 is now just reference number. The installer comes in a zip archive and shouldn't create any issue with your current running Firefox.
Download Firefox 4.0 64-bit for Windows 7 & Vista.
(Via softpedia)