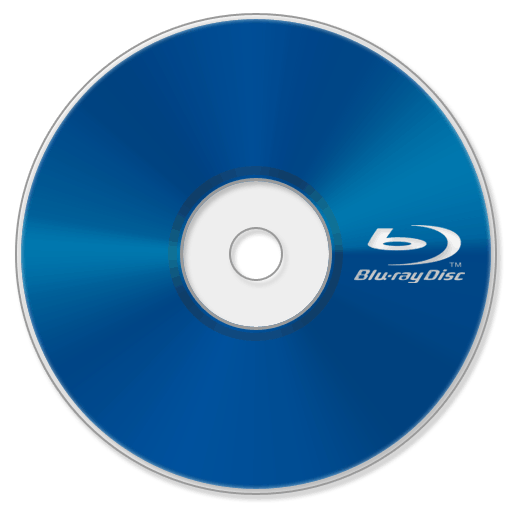 Blu-ray disc (BD) is the successor of DVD format and supports UDH resolution (ultra-high-definition) making it #1 choice for movie lovers. Unfortunately, to play blue-ray movies on Windows and Mac isn't easy task thanks to AACS (Advanced Access Content System) which is designed to restrict users from copying and distributing BD content.
Advanced Access Content System (AACS)
AACS is the specification developed by the consortium having biggest movie and entertainment industry giants such as Disney, Warner Bros, Sony as well as tech giants like Intel, Microsoft, IBM. The main purpose of the AACS is to facilitate content distribution and rights management by incorporating cryptography technology to encrypt the digital media to protect from unwanted players from accessing, playing or illegally distributing copies.
Blu-Ray Disc & VLC Media Player
VLC is the widely used media player across the range of platforms (iOS, Android, Mac, Windows, Linux), mainly due to its excellent support for different audio-video file formats. Since Microsoft Windows 10, as well as Apple Mac Mojave, doesn't offer native playback support for Blu-ray video files it makes it necessary to either download paid Blu-ray media player software respective to your platform or try to use VLC media player to play these discs.
Even though VLC has the ability to play blue-ray discs but due to the legal reasons, VLC 3.0 or any other VLC version is not shipped with AACS and BD+ dynamic library as well key database required to open encrypted blu-ray disc. For that reason, every time you attempt to play any encrypted blu-ray disc you will end up getting AACS decoding error message.
How to Play Bluray Disc on VLC Media Player
Thankfully there is a way by which we can make VLC to open and play any Bluray encrypted disc within a few minutes. All you need to do is download and save some files at the desired location and you are good to go.
On Windows 10
If you are running Windows 10, 8/8.1 or 7 (32/64Bit) operating system, then follow below steps
Step 1: Download and Add Keys Database to AACS Folder
Make sure you have downloaded and installed latest

VLC

for Windows
Now right click on this link and save the file on desktop
Copy KEYDB.cfg file
Press Windows + R key to open run command and enter %APPDATA%
This will open appdata folder
Within appdata folder, right click and create new folder named, "aacs"
Open newly created aacs folder and save KEYDB.cfg file
Step 2: Download and Add AACS Dynamic Library to VLC
Right click and save libaacs.dll for 64-bit or libaacs.dll for 34-bit depending on your

VLC

version
Copy libaacs.dll
Navigate to following location in

Windows Explorer

and paste libaacs.dll file
C:/Program File/VideoLAN/VLC (64  bit) or
C:/Program File (x86)/VideoLAN/VLC (32 bit)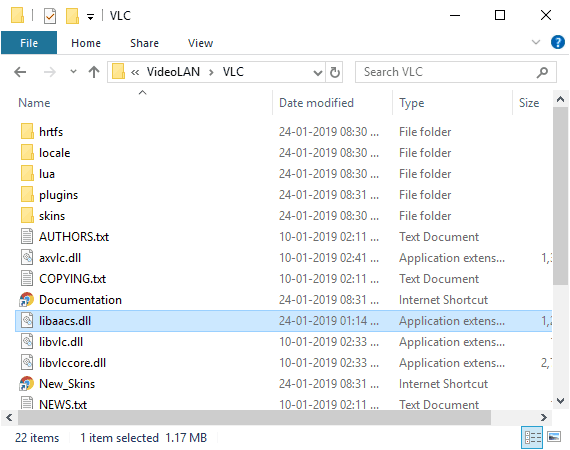 That's it. Now open & play any blu-ray disc in your VLC player.
On Mac
Download Keys Database file and copy paste the following location
~/Library/Preferences/aacs/
(if "aacs" doesn't exist then create it)
Download libaccs.dylib and copy paste at following location
~/lib directory
What is "This Blu-ray Disc needs a library for AACS decoding" error?
The missing key database file and libaccs.dll file causes the blu-ray error on VLC for Windows 10. The exact error message is as follow,
Blu-ray error:

This Blu-ray Disc needs a library for AACS Decoding, and your system doesn't have it.
The error only appears when you attempt to play Blu-ray disc encrypted using BD+ or AACS. The solution to fix AACS decoding error is to manually install libaacs.dll on Windows and libaccs.dylib on Mac and keyDB.cfg Key Database. Check the steps mention in How to play Blu-ray Disc on VLC section to fix AACS decoding error.
Interestingly, VLC media player is also good at converting M4B to MP3.