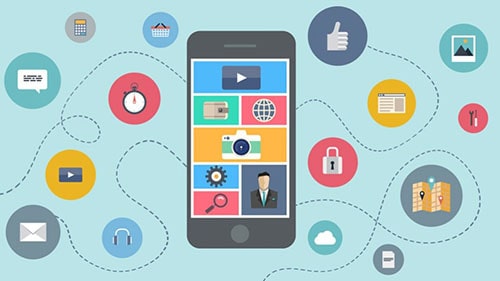 In this age of digitization, the development of mobile apps is not less than a blessing for businesses. It can not only help businesses to grow their customer base with more convenience but will also improve the customer experience. With increased dependence on mobile phones, there's an opportunity for businesses to invest in custom mobile app development services to come up with a mobile app that represents their brand.
In this way, not only do you increase engagement with your audience but also increase your accessibility to them through an easier channel. Mobile apps can lead the shopping experience to whole another level. Be it in terms of getting a product or service, clients have everything at their fingertips. If you want to get a custom mobile app for your business, this is probably the best time to go for it and yield its unlimited benefits. Following are a few benefits to give you an idea of how mobile apps can transform your business.
1. User-friendly
Unlike traditional websites, mobile apps are easier to use. The audience finds them more user-friendly and easy to access. In addition, customers can find the products of their choice easily with convenient buying options.
Mobile apps encourage user engagement through interactive programs giving discounts and promotions to their loyal clients. Moreover, mobile apps give you an opportunity to build a direct relationship with your customer to gain their loyalty.
2. Improved Customer Experience
The asset of any business is its loyal customers. Having a mobile app for your business helps you to get a loyal customer base due to an improved customer experience. The reason is that with mobile apps, things are more optimized and according to your customer convenience.
In addition, mobile apps save the client's information by their permission and help them with improved recommendations on the basis of their previous purchase or the most searched items. In this way, it aims at improving the customer's experience that leads to more sales.
3. Increases Customer Engagement
Unlike traditional websites, mobile apps help customers to avoid any distractions from other apps and focus on your app only. In addition, with the help of mobile apps, customers will be automatically notified with push notification if there's an upcoming event that needs their attention.
Moreover, with a custom mobile app for your business, you can ensure better customer service where the queries of your clients are being answered right away. From confirmed order to filing a complaint, everything can be processed and taken care of in seconds to provide your customers with quality service.
The Bottom Line
Hence, having a custom mobile app can help you transform your business in no time. You can increase your customer base with an improved customer experience and get a competitive advantage over your competitors. Mobile is the future and businesses without investing in custom mobile apps would miss the opportunity to be in that future.