Macintosh is one of the smartest operating systems. It arrives with lots of native applications to accomplish the works effectively. The users will ofcourse install some third party softwares according to their needs. When the user do some installation or updation of the softwares it might affect the operating system. Sometimes, due to hardware or software problems the applications might get frozen.
It will not let the users to work with the application. It cannot even be closed by clicking on the close button. The MAC users will search to find a way to close the application forcefully. Here is a way to do so.
Step 1: 
Click on Apple logo
Option (Alt) + Cmd + Esc will do the trick to bring the " Force Quit " window
Step 2:
Goto Force Quit
Step 3:
Choose the application which is not responding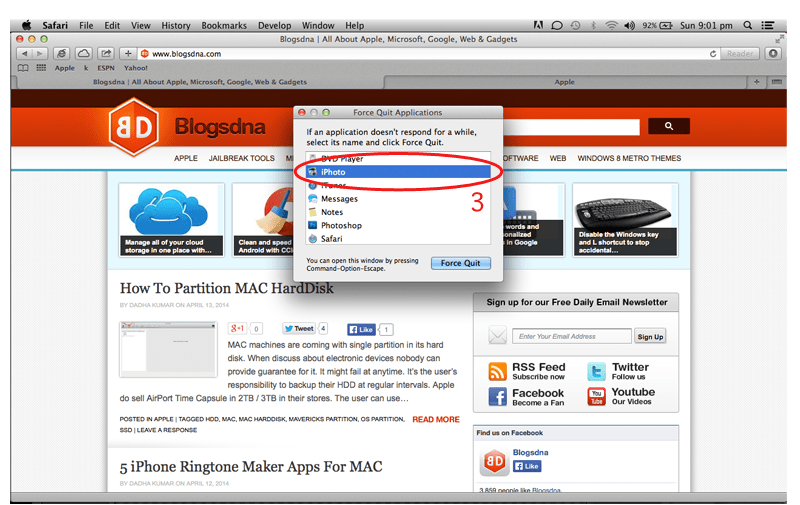 Step 4:
Hit Force Quit button
Step 5:
Hit Force Quit in the Warning window.
Now, It's done. Your machine is back to normal. But you might lose any unsaved data of the application.