There are plenty of simple photo editing web apps available online. For some basic things like increasing brightness, adding a text, etc., they are just fine but  for editing or removing the background of an image, you need to go for a professional editor. Applications like Photoshop, Gimp, etc., are not easy to learn quickly. So today I came with an application called Clipping Magic, which helps you to remove the background of an image easily like never before. It is a pretty intelligent application, where you can use any type of image and remove its background with just few clicks. You don't need to learn anything, it is very simple to use and understand.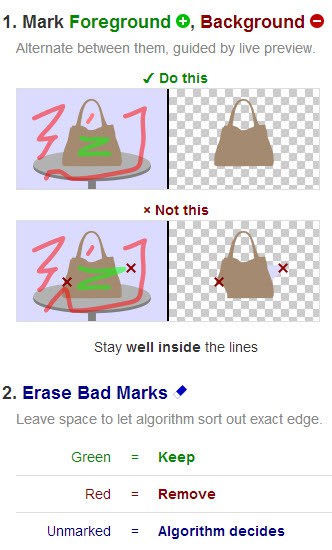 Before you start, sign up for the application using your email id. It will be helpful in reviewing the images you have uploaded. So after you finish the sign up procedure you can just drag and drop or choose the file from your computer. Once you upload the picture, you can see a help box on the right side of your window which will explain how to use this application. It is pretty simple, there will be a green and a red brush in the application. Select the areas you want to remove using the red brush and select the one in green which you want to keep. Though this application is in alpha stage, the algorithm will understand your selection marks and remove the background of the picture.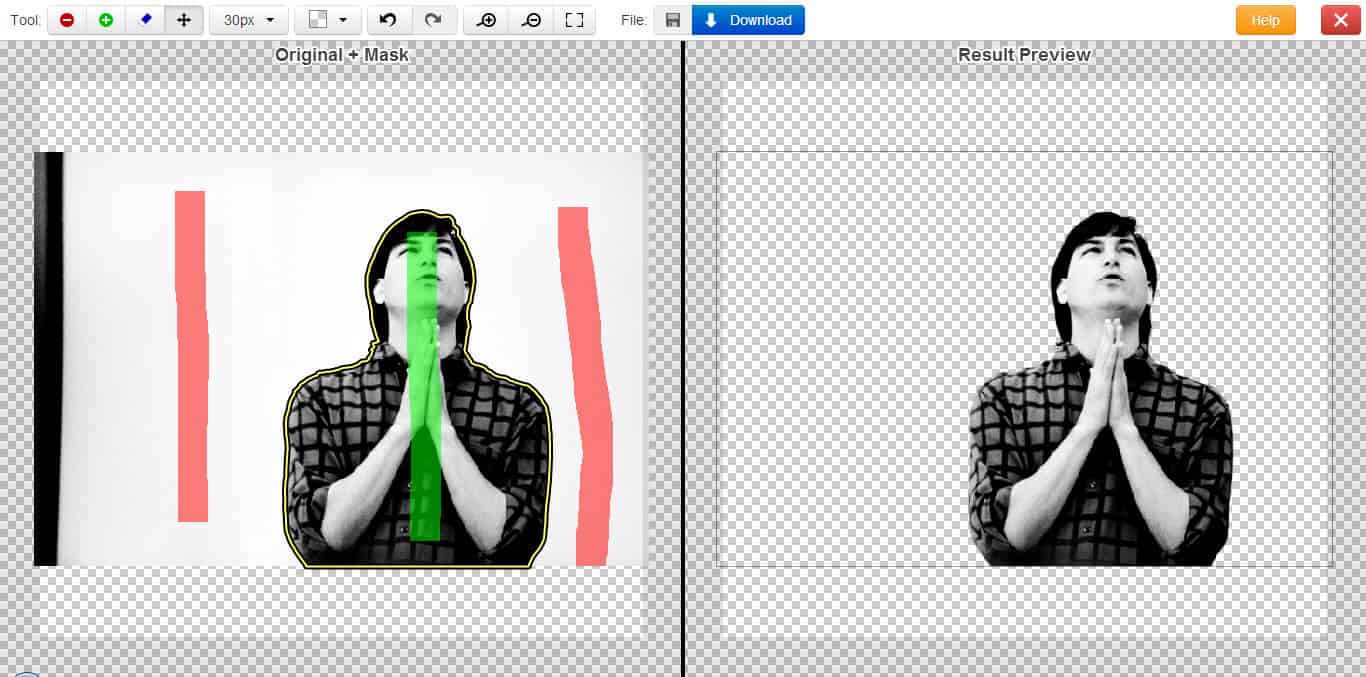 If you want to make a fine selection on your image, you can choose the brush size in the menu bar. Also, you have some more options like choosing a background color, rotate the pictures, zoom in, zoom out, etc. Clipping magic application is really handy and simple to clear the backgrounds. Instead of struggling with complex photo editors, you can use this simple app to create transparent images. I've used this app for editing different type of images, the one I edited is in the screenshot above.
If there is different type of colors in the background, you need to select carefully because the app is still in the alpha stage so it takes time to detect those colors. Also you can see the changes based on your Internet speed, so if you have a slow connection you have to wait for the changes to reflect. These are the features and functions of Clipping magic web app. Feel free to share your experience with us in the comments and don't forget to share this post with your friends.