Working with too many opened tabs can always be a problem and it becomes really difficult to locate different tabs. In the past, we shared some handy Google Chrome extensions like The Great Suspender that can help users manage opened tabs and manage memory consumption. If you want to organize and manage your opened tabs in a simple way, try Tabman Tabs Manager.
Tabman Tabs Manager allows users to navigate between different tabs easily and close them if needed. The extension presents all the opened tabs in a list format in a vertical popup window. To get started, go to Chrome Web Store and install Tabman Tabs Manager for Google Chrome. Once installed, a new icon will be added to your extensions area. All you need to do is click on the icon and it will display all the tabs as a list. You can open any tab by clicking on or close it. Just hover your mouse over any tab and it will display a cross icon which can be used to close the tab without any hassle. If you want, you can even re-organize the list of tabs by just dragging different tabs.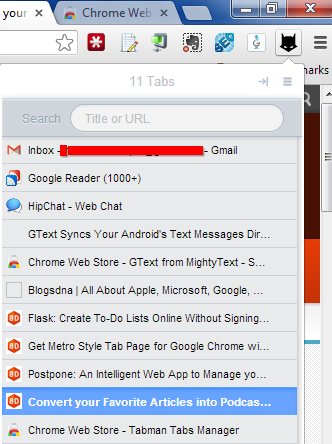 The extension even allows users to change the appearance of the box. The extension even supports shortcut keys which can be used to access the extension.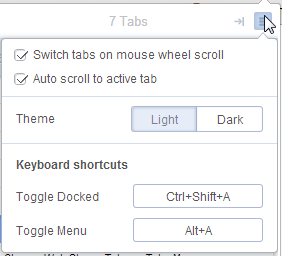 The thing which I really like about the extension is that you can view the list of open tabs in a separate popup window as well. Just click on the arrow icon in the pop-up and it will open the list in a new window.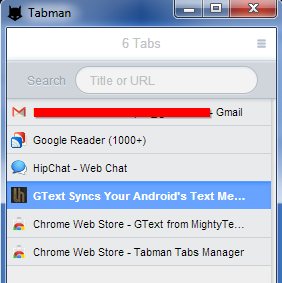 Tabman Tabs Manager is a very handy extension for all those Google Chrome users who face problems when it comes to managing multiple open tabs. You can even navigate between different tabs using the mouse wheel and access them. Feel free to share your thoughts if you gave Tabman Tabs Manager a try.