Today it's going to be Google Chrome Day, With Every second some one writing about Google Chrome, A buzz about Google Chrome has been already started building in Blogosphere. Just a few min before i published about unavailability of Google Toolbar in Google Chrome. Here is another post related to Google Chrome.
Google Chrome is now available for Download and many users have already started using Chrome. One thing which I didn't liked about Google Chrome Downloader is it's Online Downloader. Meaning you need to have internet connection every time you need to reinstall Google Chrome.
Don't you think it would be better to have Standalone Offline Installer of Google Chrome? Well don't worry here is link for downloading Offline Standalone installer of Google Chrome.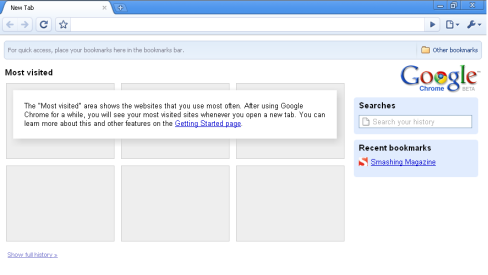 Size of Google Offline Installer is about 7.35 MB
Download Offline Standalone Installer of Google Chrome.
Source:Winmatrix.com