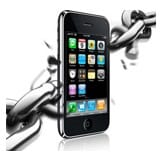 We have already posted how to jailbreak iPhone 2G 3.1.3 using Redsn0w 0.9.3, also Sn0wbreeze to jailbreak iPhone OS 3G/3GS 3.1.3 is also available. Once you have jailbroke our iPhone 3.1.3 you can unlock iPhone 3.1.3 using Ultrasn0w.
Now here is PwnageTool 3.1.5 released by iPhone dev team to jailbreak iPhone 3G/3GS 3.1.3 OS . The advantage of using Pwnagetool is lets you to create custom ipsw without affecting your baseband version. PwnageTool 3.1.5 is only available for Mac and can jailbreak iPhone 3G/3GS/2G 3.1.3 Firmware and iPod Touch 1G/2G 3.1.3 OS.
Interestingly iPhone Dev team hasn't used any new exploit to jailbreak 3.1.3 firmware and is straightforward port of Pwnage2 and 24Kpwn to the new firmware.
Download PwnageTool 3.1.5 for Mac OS X
Official Bittorrent Releases
PwnageTool 3.15 Torrent  – PwnageTool_3.1.5.dmg.5344262.TPB.torrent
SHA1 Sum = 16611fb60d088edd2fa5128e4f95f35d8e56a603
Unofficial Links (Direct Links)

http://www.hackthatphone.net/PwnageTool_3.1.5.dmg

http://www.ipodtouchmasterfr.com/files/PwnageTool_3.1.5.dmg

http://apfelportal.de/host/images/PwnageTool_3.1.5.dmg

http://zombisoft.com/tools/PwnageTool_3.1.5.dmg

http://www.accesoriigsm.net/PwnageTool_3.1.5.dmg