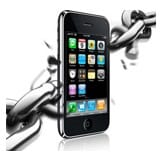 Apple has released iPhone OS 3.1.3 which a minor firmware update for iPhone 2G/3G/3GS, iPod Touch 2G/3G, even though it is minor update it was advisable to wait until iphone dev team update their tools to unlock and jailbreak iPhone 3.1.3 firmware.
We have already posted that Redsn0w 0.9.3 Beta can be used to jailbreak iPhone 2G 3.1.3 only and now for rest of the devices i.e iPhone 3G iPhone 2G & iPod Touch 1G/2G here is Redsn0w 0.9.4 just released by iPhone Dev Team.
Redsn0w 0.9.4 can only jailbreak but can't unlock since iPhone 3.1.3 firmware will upgrade baseband to version 05.12.01 which makes it impossible to jailbreak & unlock iPhone 3G & 3GS. If you are not worried about unlock and want to jailbreak only then go ahead and download redsn0w 0.9.4 & jailbreak your iPhone 3.1.3 fi.
Download Redsn0w 0.9.4
Download Redsn0w 0.9.4 for Windows