In past we had reviewed Google Map Offline Downloader which lets you to browse and download Google Maps for offline viewing purpose. Now here is yet another similar application Google Map Saver.
Google Map Saver (GMS) offers you an easy way to download big Google Maps on your PC as JPEG, PNG-8, PNG-24, BMP or Targa files. GMS is light (only ~400 KBytes) and very easy to run since doesn't have an installer. Once you downloaded it on your desktop, you can simply open it and run it!
Google Map Saver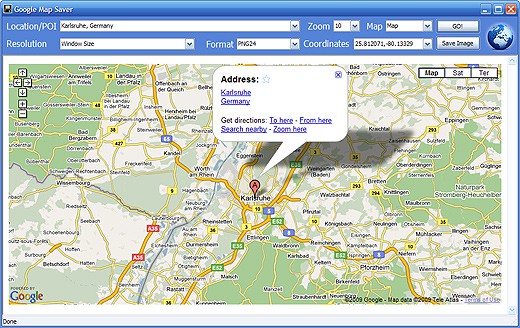 In order to remove watermark from saved Google Maps you need to activate this product which is absolutely free.