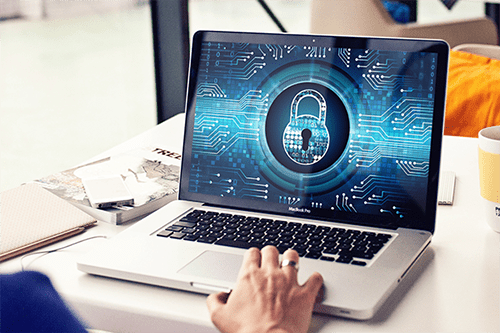 Streaming is one of the most popular downtime activities. Various online platforms offer a wide range of shows, movies, and documentaries you can watch anytime. Unfortunately, not all services are available globally; even if they are, they might have completely different content libraries. So, if you're tired of this injustice and limitations, you might want to get a reliable streaming VPN.
In essence, a virtual private network will help you access movies and shows that are only available in certain regions. Additionally, a VPN can come in handy in plenty of other areas. Eager to find out? Then keep reading and learn why getting a VPN for streaming is a wise decision.
What is a VPN, and how does it work?
A trustworthy virtual private network can create a secure and encrypted connection between your device and the internet. While its primary task is to boost your security and privacy online, many people use it to bypass various blocks and restrictions online.
And how does it work? A VPN functions like a bridge between you and the world wide web, masking your IP address and making it seem like you are accessing the internet from a particular location. That way, you can access content that's usually unavailable in your area.
4 Reasons To Get A Streaming VPN
If you still have doubts about a streaming VPN, here are 4 reasons why getting one is a wise decision.
1. Unblock Restricted Services
You've probably noticed that many popular streaming services are only available in certain countries or regions. For example, you can only enjoy BBC iPlayer in the UK or watch Hulu in the US. This is particularly annoying if you have a subscription but can't use the service while traveling.
But that won't be an issue with a VPN. A VPN will hide your actual location and switch up your IP address. That way, you'll trick streaming services into believing that you are in the right area. That way, you'll be able to join the platforms mentioned above, as well as All 4, HBO Max, 9Now, and many others.
2. Get Access To More Content
Due to copyright laws and broadcasting agreements, some movies and shows might not be available in your country. This phenomenon is most evident on Netflix. For Instance, Netflix Japan has loads of anime that are not available in other regions. Or, you can find Harry Potter on Netflix Australia, but not in the US.
That's quite unfair, isn't it? Thankfully, you can solve this issue with a top-tier streaming VPN. All you need to do is find what you want to watch and check where it's available on Netflix. Then connect to a specific server, and finally, you'll get to watch shows and movies that are usually unavailable in your area. This can also work on other platforms, such as Disney Plus, Crunchyroll, or Amazon Prime Video.
3. Avoid Endless Loading Screens
Streaming, especially in 4K, requires quite a lot of data. For that reason, your Internet service provider (ISP) can throttle your bandwidth. They do so to prevent massive congestion on their servers. But as a result, you'll face slower speeds, lagging, and poor video quality.
There is a way to hide your online activities from the watchful eye of your ISP and avoid speed reductions. All you need to do is turn on your VPN. By encrypting your data and hiding your IP, a VPN will prevent your Internet Service Provider from messing with your bandwidth. So, you'll get to enjoy shows and movies in 4K, wherever you might be.
4. Fend off Security & Privacy Breaches On Public WIFI
If you are traveling or want to watch something while at a cafe, chances are you'll have to connect to public wifi. Sadly, most of these networks are not secure, so you are endangering yourself by using them. One wrong click, and you might fall victim to man-in-the-middle or "evil twin" attacks. That might cost you your data, money, and even identity.
But you can avoid this scenario by turning on a VPN. It will act as a first line of defense and protect you against various cyberthreats. Thus, you'll be able to watch your beloved movies and shows without having to worry about breaches.
How to Choose a VPN for streaming?
Don't know how to choose the right streaming VPN? According to tech specialists at CoolTechZone, here are a few criteria you should pay close attention to:
Servers. More pieces of hardware mean more local streaming services you can explore. Additionally, you'll need loads of IP addresses in case some of them are already blacklisted.
Speeds. If you want to avoid endless loading screens and lagging, you'll have to find a VPN with the WireGuard tunneling protocol. That way, you'll get to enjoy your fave shows and movies in 4K without interruptions.
Device compatibility. What's the point of getting a VPN that you can only use on one certain device? Thus, grab a service that's compatible with all major OS and streaming devices. Plus, make sure there are plenty of simultaneous connections.
Security and privacy. Whether you're streaming or browsing the web, your online safety should be your number one priority. Therefore, pick a service that offers top-notch security features and confidentiality-friendly privacy policies.
Price. You don't have to overpay for a service. You can find a reliable cheap VPN for as little as $4.00/month. Additionally, try to avoid free VPNs, as they are slow, very limited, and even dangerous.
Wrapping up
So, there are plenty of benefits of using a VPN for streaming. A trustworthy service will help you unblock platforms that are not available in your location. Moreover, by changing your whereabouts with a virtual private network, you'll get to explore more content on services like Netflix, Crunchyroll, Disney Plus, and more.
Apart from that, you won't have to deal with technical issues like lagging or security and privacy breaches. Of course, don't forget to choose a reliable service that will lend you a hand in any situation. And if you don't know how to choose one, be sure to check out CoolTechZone's tips.
So, pick a VPN that fits your needs the best and get ready for endless streaming possibilities!