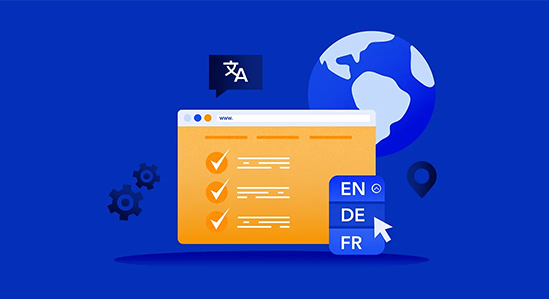 Thanks to the Internet, the world is now more globalized than ever. In that regard, worldwide audiences expect content to appear in their native language, be it Italian, Chinese, Spanish, Swedish, French, or anything in between.
So, if you're a business owner or business development specialist who's willing to expand your business into international markets that have other native languages, you probably already know that one of the most important things you need to do to be successful in these new markets is to translate your business's website into the corresponding languages.
However, translating your website into the languages of your target demographic and making it multilingual isn't always a straightforward business objective. For one, achieving top website translation quality is something you should vigorously pursue when commencing a website translation project because a well-translated site speaks volumes about your commitment to localization and helps your business quickly enter international markets.
Improving your website translation quality should be high on your priority list—there's no way around it. But the subject of achieving good translation quality is fairly complex. It doesn't just demand a single translation step but requires a continuous workflow to ensure that you meet all quality standards and attain top-quality translation.
In this article, we'll take you through some proven tips and processes for ensuring that the translation you display on your international website is accurate and helps your cause.
Decide on your translation method and level of quality before you start
First things first, you will need to choose your translation method and the translation quality you want to achieve. From this perspective, you can decide to hire a professional translator or native speaker or simply use some of the latest AI-powered machine translation tools to get your project done.
A professional translator specializing in the target language will undoubtedly deliver top-quality work while considering all relevant cultural specifics. However, the drawback with this translating method is that the price might be pretty high in the end.
Asking a native speaker who might even be a company employee may also get the job done. Nonetheless, if the person is not a certified professional translator, they might not be able to convey complex messages correctly or may not be aware of any linguistic peculiarities and specifics. With a native speaker, your website translation project may be more cost-effective, but achieving top quality is something you probably wouldn't get.
The third option for website translation is utilizing a professional machine translation or MT translation software that could prove to be both cost-effective and a very high-quality and fast solution for your needs. As a matter of fact, in recent years, due to the increasing demand for content localization in quick turnaround time, machine translation has become a popular choice for professional use among companies that are expanding into global markets.
Clearly determine the team roles and responsibilities
Although this might seem rather obvious, each website translation project could easily diminish when it comes to quality and quickly get out of hand if you don't assign particular team members to specific roles.
In that context, regardless of your chosen translation method and whether you're handling the translations in-house or outsourcing, you need a translation project manager to entirely handle the complex process.
Determining the team roles among members and their responsibilities and assigning a project manager to oversee the project will ensure consistency and that people are held accountable for delivering high-quality output on time.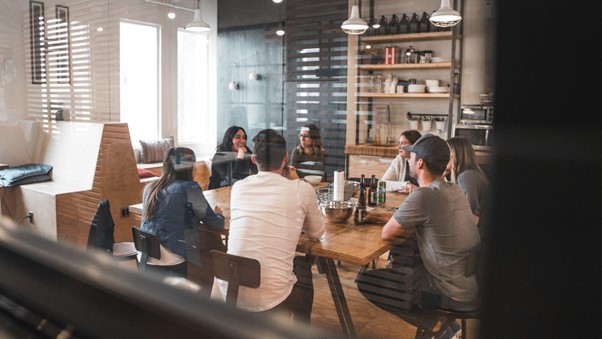 Use controlled English for high-quality source content
As a rule of thumb, having clearly written website source content is paramount when it comes to translating it into numerous foreign languages. So, in order for your website to be translation-friendly, using controlled English and avoiding idioms, ambiguity, and slang when creating your original content is highly recommended to optimize clarity and ensure top-notch translations.
English, having roughly over one million words, is a word-rich language with a pretty high number of synonyms. The tricky part about synonyms is that when you translate them into other languages, you need to consider the extent of the target language's vocabulary and whether equivalent synonyms exist, which can make the translation process slower and prone to errors and mistranslations. Therefore, by minding your language and using controlled English (restricted vocabulary, consistent tone, and subject-specific vocabulary), you actually make it easier for prospective translations to go smoothly and without a hassle.
In that same regard, idioms, ambiguity, and slang in writing can also be significant barriers to clarity and represent obstacles to translation projects. Therefore, it's wise to ensure that you clearly write all of your website's content to avoid trying to translate idioms and slang in the target languages.
Develop and maintain a glossary for translation
In case your website has words that need to be consistently translated into multiple international languages, developing and maintaining a translation glossary is a fantastic idea.
As a matter of fact, a translation glossary, or term base, is an improved version of a dictionary where you house a database of single or multi-word terms and phrases along with their respective definitions, use cases, and translations in one or multiple international languages.
In most instances, translation glossaries are utilized in translation and localization projects to ensure consistency, accuracy, and on-brand translations. Generally, translation glossaries are utilized for marketing or technical texts, but they can be advantageous for any translation project in which the content must convey the exact same meaning across all target languages.
The key reasons for developing a translation glossary as a reference for website translation projects include helping clarify any potential translation doubts, helping translators understand the context of the original text, identifying words and terms that don't have an equivalent in the target language, working faster and reducing last-minute changes, and increasing translator accuracy and productivity.
How website translation can help your business expand globally
With 76% of all shoppers saying that they're more likely to buy a product or a service from a company that runs its website in their native language, it's clear to see how important it is to do your best when it comes to translating and localizing your website for the new markets that you are targeting.
Nevertheless, the quality translation of your website in foreign languages is not the most straightforward task in the world, which is why you should consider the four tips above and implement them in your process. First, start by choosing your translation method and knowing what to expect from it. From there, determine everyone's roles on the project, make sure that you write your website in "controlled" English so that the translation goes easy and consistently across multiple international languages, and don't forget to create a glossary to make the process more unified.