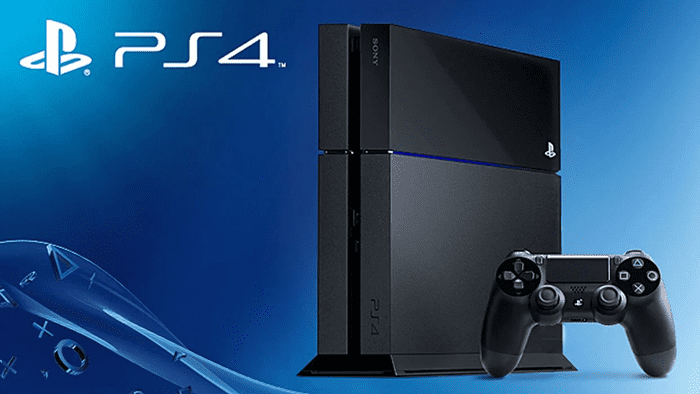 PlayStation 4 is one of the best selling gaming consoles ever produced by Sony. No doubt it is well-equipped with all the features that take your gaming experience to the next level. However, the experience is not always as pleasant as you expect.
The PS4 is well known for its bugs and errors. Although most of them are negligible and automatically get fixed by the developers. But some errors like CE-34878-0 can make your life hard as a Play station 4 user.
This error is a warning that your console might have some severe issues. However, it doesn't mean that it's not fixable. There are multiple solutions that you can try to fix this error. And this article will show you how to do that.
What Causes the PlayStation 4 Error Code CE-34878-0?
This error code usually occurs when you try to open any application on the console. But, the system does not know how to open it. There can be multiple reasons behind this, the major ones are corrupted system software files and improper installation of games or applications.
Moreover, the game you're trying to play may not be compatible with the current version of PS4 which can also lead this error. These are a few other reasons as well behind CE-34879 error.
However, there are several ways by which you can get rid of this error and again run your apps and games smoothly. Here are some fixes that you can try to fix this PS4 error.
How to Fix the PS4 Error Code CE-34878-0?
1. Restart the PS4 Console
The first and easiest thing you can do is restart your PS4 console. Just giving a restart to your console can fix most of these random errors and bugs. Sometimes a mere hardware fault can cause this error. So you may try restarting your PS4 console.
However, if restarting didn't help you may turn off the console completely and remove the power cable from the outlet. Here are the steps to do so:
Completely turn off your PS4 console and controllers.
Now remove the power chord from the socket.
Wait for a few minutes and replug the power chord to the socket.
Start the PlayStation 4 console and try running a game.
See if you can run the game without any errors, if not move to the next step.
2. Update the PlayStation 4 Firmware
An outdated Firmware on your PS4 can also cause this error. Make sure your console is updated with all the latest system software. If not you may continuously face these errors. To do this you have to check whether your console has an available update. Below are the steps to update your PS4 console.
From the PlayStation home screen, select Settings.
In the Settings page, choose the System Software Update option.
The PS4 console will automatically look for any available Firmware update for your console.
If there are any available updates, just install them.
After updating the PS4 console, open the game again and check if it is working.
3. Update the Game/App
If updating the PS4 Firmware didn't help, there may be a problem with the game itself. Just like the outdated Firmware, you may be using an outdated version of the game. In that case, there is a high chance you may get these errors.
There is a reason developers release updates to fix these bugs and errors. So make sure you're using the latest game or app version. Follow these steps to update the game on PS4.
Open the PlayStation's home screen.
From there select the game or app which is having this error and press the Options button on your controller.
Now select the Check for Update option.
Install the available updates and run the game, and see whether the problem persists.
4. Disable Thirdparty Mods
If you have been using the mods on PS4, this error might be caused by those mods. Many users have reported that after installing some mods they were facing this error.
Make sure you've not installed any game mods on your PS4 console. If there are any, just disable them immediately. Once you have disabled the mods, restart your console and try running the game again and see if this help with the issue.
5. Check PlayStation 4 Hard Drive
A hard drive failure is a very common cause of this error. If you have recently installed a new hard driver on your PS4 console, and you're getting this error since. Then it's mainly due to the new hard drive you've installed on the console.
To fix this problem you may need to reinstall the original hard drive of the console. Follow these steps to reinstall the HDD.
Insert a USB storage device in one of the PS4's USB slots.
Now move to Settings and select System and then Backup and Restore.
You have to confirm whether you want to back up your data or not. If you choose no, you will have to download or reinstall them.
Customize the backup's name and select Backup and then press the X key on the controller.
Wait until the process is completed.
Once everything is done, reinstall the original hard drive on your console.
After the reinstallation, open the game and see if it's working or not.
6. Factory Reset PlayStation 4
If you're still facing the error you may try resetting the PS4 console completely. This will give your console a fresh start and you will be able to use it without any bugs. To factory reset the PS4 you have to do the PS4 initialization.
This will also give a boost to your console's performance. But before initializing the PS4 make sure to back up all the data. As it will completely wipe up all the data on your PS4. You can also create a cloud backup using a PlayStation Plus account.
Once you're done with everything follow these steps to initialize your PS4 console:
From the home screen of your console, head over to Settings.
Now select the Initialization option.
On the next screen, select the Initialize PS4 option which will start the process.
Follow the on-screen prompts and once everything is done set up the console again.
Now try opening the game and see if the error code CE-34878-0 is fixed or not.
7. Contact the PlayStation Support
If you've followed all the fixes and still have no results, then it's time to call PlayStation support. There may be some severe conditions with your console (mostly related to hardware). These issues can only be fixed by some specialists.
So, it is recommended to contact PlayStation support and ask for their advice. Just briefly explain your issue to them and they will be able to help you in the best possible way.