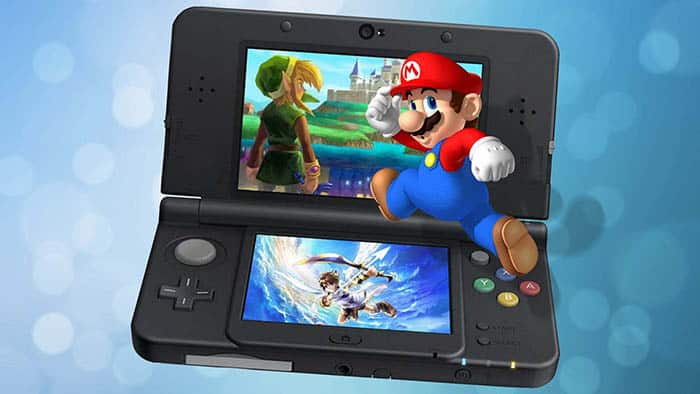 In this article, we have listed the best Nintendo 3DS emulators for Android that you can use on your Android device and re-experience the old Nintendo console again.
Gaming technologies might have evolved in the past decades. But at some point, we all had played the classic Nintendo 3ds games. However, if you want to relive the past it may be hard to find these consoles now.
There was a time when handheld consoles were on trend. There were a bunch of gaming consoles like these including the most popular Nintendo 3Ds, NES, Sega Genesis, Dreamcast, The Gameboy, PS Vita, Sony PSP, etc.
Since the arrival of smartphones, and other modern-day gaming technologies. We have stopped relying on these compact gaming consoles. Smartphone gaming has easily replaced the need for handheld gaming consoles.
But no matter how old they are there is no doubt these consoles had some of the best classic titles of all time. This is the reason many Nintendo lovers still want to use these consoles in 2022.
However, smartphones are more than enough to fulfill our gaming needs, and it doesn't make any sense to spend on these consoles now. But if you still want to enjoy those handheld gaming consoles, there are some 3DS emulators.
What is Nintendo 3DS Emulator?
Successor of Nintendo DS, Nintendo 3DS also called as 3DS or N3DS  was the 8th generation of Nintendo handheld gaming console launched in 2011 and discontinued  2015. Nintendo 3DS was quite popular gaming console and took the world by storm with its gaming experience. Even today several gamers crave to enjoy 3ds games but in order to play it on PC or on Android one has to install special kind of software called as emulator which mimics like actual handheld gaming console. These emulators are available for free download and offers almost same features as physical Nintendo 3DS.
Best 3DS Emulator for Android
1. NDS4droid – Nintendo 3DS Emulator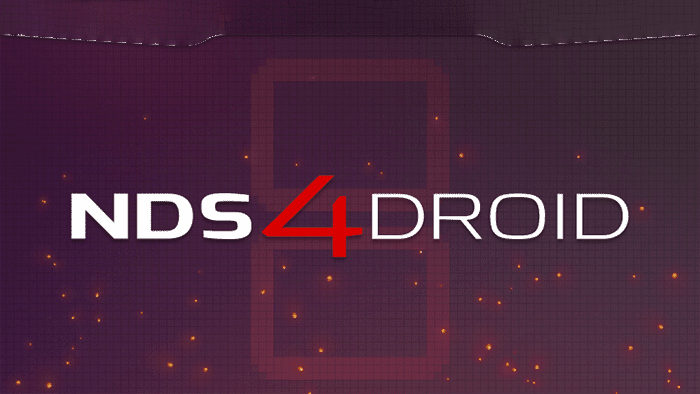 NDS4droid is the first emulator in the list and also one of the latest out there. It may be new but has been working really on android devices with regular update support.
One of the biggest pros of this emulator is that its open source and you're allowed to do a lot of changes and experiments with the app. Moreover, tons of additional features make this emulator one of the best choices.
NDS4droid supports multiple file formats including, .nds, .rar, .zip, and .7z. With these many options you won't face any compatibility issues ever while using the emulator.
The only drawback we could find on this emulator is a lack of performance. You may not feel it very often but it's there, especially if you're using an old smartphone.
Download NDS4droid Nintendo 3DS Emulator For Android.
2. RetroArch – N3DS Emulator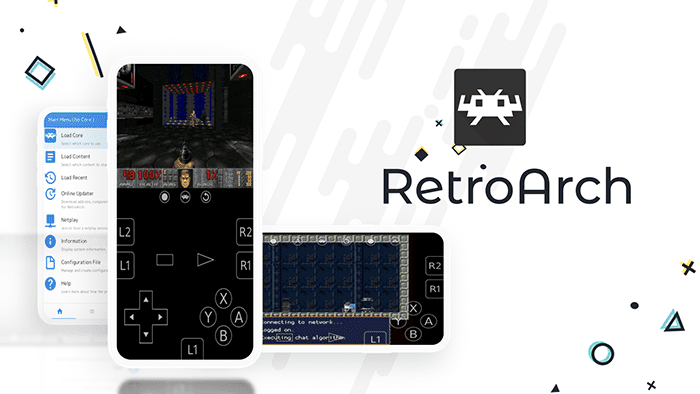 RetroArch is another very powerful emulator that you can use. There are many good things about this emulator but the fact that it is open-source and completely ads free makes it one of the favorites out there.
You are not just limited to using Nintendo 3DS but many other platforms like Playstation SNES, etc. Other features include location support, cross-platform camera compatibility, OpenGL, and much more. They may add certain new features like multi-language support, adding cheats, etc
RetroArch is hands down the most advanced emulator on this list. However, this might be a big disadvantage for beginner users as most new users find it very hard to operate this emulator.
But for experienced users, there might not be any problems. If you want to get the best Nintendo 3DS experience without any as then RetroAch is the option to go with.
Download RetroArch – N3Ds Emulator For Android.
Check out GBA & NES emulator for Android
3. Citra Emulator – 3DS Emulator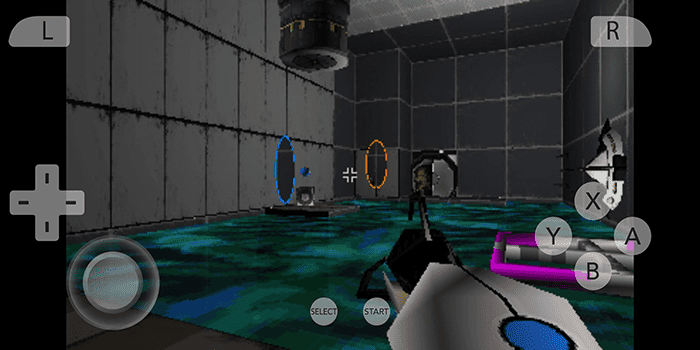 Citra is another very popular name in the best 3d emulator for android. It is a pretty new 3ds emulator and is available for early access. It used to be available on third-party platforms and has already been loved by thousands of users.
This emulator comes with all the features that we have in other high-end emulators. You can scale up the screen resolution and it also supports texture filtering which significantly enhances the graphics of older games.
It has some of the best controls that allow you to play games using different sensors on your smartphone. Citra is an open-source emulator, although it does lack some additional functions.
The emulator is easy to set up even for beginners and one can easily tweak its controls using the GUI.
Download Citra Emulator For Android.
Looking for PlayStation 1 PSX emulator for android?
4. EmuBox – Nintendo 3DS Emulator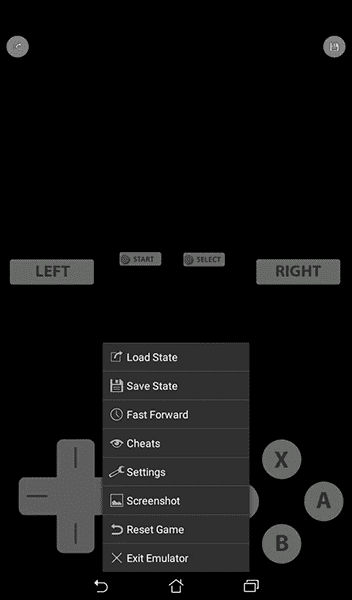 EmuBox is a well-known 3DS android emulator especially because it supports multiple platforms including Nintendo 3DS, PS SNES, Gameboy Advance, and many more. And is one of the first emulators to have support for multiple platforms with material design.
The emulator offers multiple features including the fast-forward one which lets you save and load the game states in up to 20 slots per compatible ROM. The emulator is free to use but at the cost of watching ads.
EmuBox does have a few downsides as well including the issues that occur when you use too much of cheat codes. It may have some of the very unique features but the lack of customizable controls may not be pleasing for many users.
Download Emubox Nintendo 3DS Emulator For Android.
5. Pretendo NDS Emulator – N3DS Emulator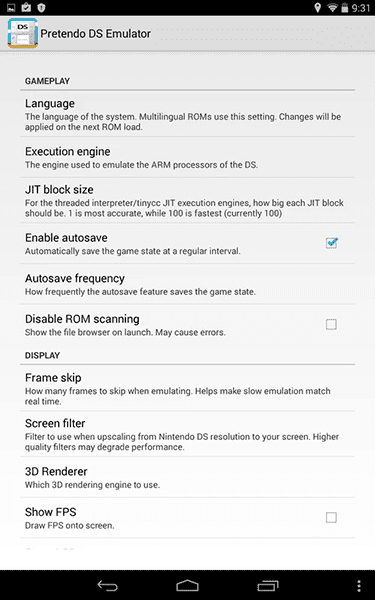 Pretendo NDS is a dedicated emulator for playing Nintendo 3DS games on your android device. It is not available on Google Play Store but you can easily download it using any third-party platform.
Even though it's not available through the Play Store but the app still functions pretty well. Pretendo doesn't offer any latest features or a good user interface but it can easily run all the games without any hiccups or delays.
However, customization is something that you can do heavily on this emulator. Moreover, it can run games on different formats including the .rar, .zip, etc, and can also easily execute the .rom or .ds files.
It also has a safeguard function that lets you save all the progress in the game and resume it whenever you want.
Download Pretendo NDS Emulator.
6. DraStic DS Emulator – 3DS Emulator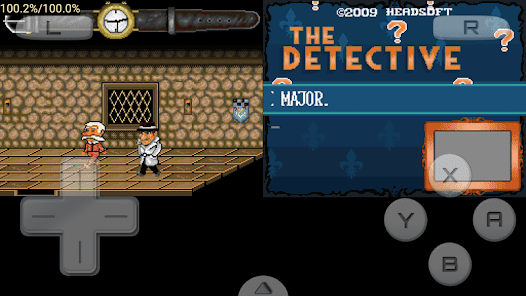 DraStic is the most highly rated 3D emulator for android, especially in terms of performance. It offers one of the cleanest and most smooth graphics. As we are talking about graphics, let me tell you it features six different display options instead of just two on Nintendo 3DS devices.
This is the reason behind its highly optimized graphics and makes it the best 3DS graphics emulator out there. The emulator also supports a physical controller and a bunch of cheat codes that make your gameplay easier.
The Drastic DS emulator is also very well optimized to control battery usage and also back up your data regularly.
7. AseDS – Nintendo 3DS Emulator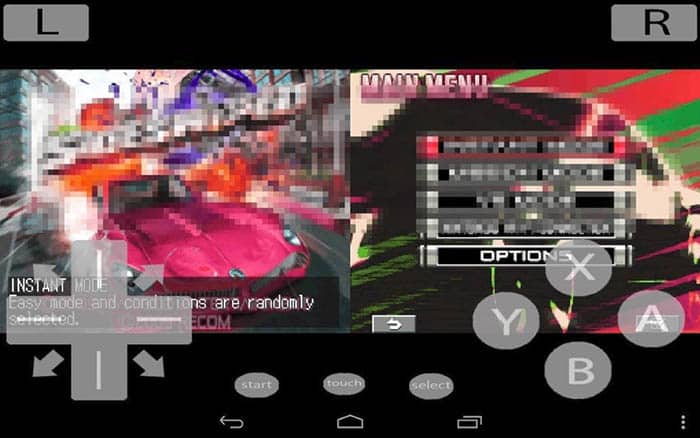 The AseDs are another popular choice for Nintendo 3DS games.  It is also not available on Google Play Store, so may have to use any third-party websites to download it.
This is a feature-rich emulator including the one where you can maintain the screen's real size according to the resolution of the game. You may also switch between the Portrait and Landscape orientation flawlessly.
The only downside that many users have reported with this emulator is that it often crashes with white or other screens. However, as it supports all the Nintendo 3D games and also run them very quickly you may bear these random bugs.
The gaming experience is top-notch on this emulator and the developers are keen to make it even better.
8. MegaZ 3DS Emulator – Nintendo 3DS Emulator
MegaZ 3DS is the final emulator on our list and it surely is the only emulator with all-around features. It is one of the very few emulators that supports link cable emulation at the best rates.
You can also use any external keyboard, mouse, or controller to play any games on this controller. The gameplay is pretty smooth as well and it supports a bunch of compatible hardware and 3DS game ROMs.
The emulator also lets you use all the sensors on your android device. This app features some of the best visual experiences. Moreover, it supports OpenGL rendering for the best gaming experience.