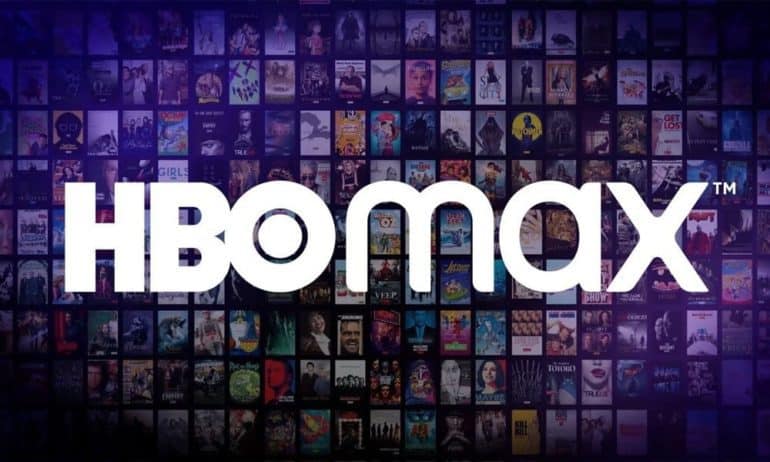 having issue with HBO Max sound? HBO Max sound not working on your Samsung TV or other streaming devices? continue reading to know how to fix HBO Max no sound issue.
What is HBO Max?
It provides fans another incentive to subscribe to HBO Max and binge-watch the first ten episodes of the Gossip Girl reboot series on their televisions. People residing on Upper East Side have returned for yet another round of rumors, drama, and love.
On the other hand, HBO Max makes no sound when you switch on your smart TV, streaming player, computer, or mobile device, even though you are bringing excitement from the leftovers of the last TV season, which aired eight years ago. Of course, the audio may be operating well with adverts or other programs. Nevertheless, no sound or audio is available when you attempt to stream or play a TV or movie on the HBO Max app.
You've discovered a new program to binge-watch, so you gather your favorite munchies and settle in for the evening. However, you rapidly become aware of a problem. From the show, there is little to no sound coming from it. Without a doubt, the whole event, as well as your day, has been wrecked. So you attempt to resolve the problem, but everything you've tried thus far has proven ineffective.
Don't be concerned; we've got your back on this one! We have already covered HBO Max not working on Roku.
Numerous customers report identical audio problems with HBO Max on their configuration, so rest assured that you are not alone. Some people have said that the sound on their setup isn't playing at an ideal level, while others have reported that there is no audio.
As a result, all of the studies are over. Every solution to these irritating HBO Max audio and sound difficulties is given below with step-by-step instructions for your convenience.
This tutorial will walk you through a few remedies for when the sound, audio, or loudness on HBO Max isn't functioning or playing correctly for you. To save you time and to identify the source of the problem, we've classified the issues from easy to the most complex.
HBO Max is accessible on practically every smart device, and the following procedures will work on Mac OS X, Windows, Android, and Apple iOS devices. In addition, you need not worry whether you are having the problem on a newer M1 Mac, Smart TV, or set-top boxes such as the Apple TV, Roku, or Fire TV since the ideas are similar and you will be able to follow through with the instructions.
Solutions to the problem of 'HBO Max No Sound' comes with proof
In most circumstances, watching a movie without audio output entails more than just adjusting the volume up and down. If your HBO movie is playing without audio, how can you quickly determine where the issue is? The easiest option is to pause the movie and replace it with something else, such as advertising, which takes less time. If the adverts play correctly with audio, it is most likely an issue with the HBO Max streaming service.
What are the tried and true remedies to the problem of 'HBO Max no sound'? Continue to read the parts that follow this one.
Firstly, turn the volume down, and then turn it back up again.
As easy as it may seem, this may be the answer to your issue. We, as humans, are notoriously prone to make minor errors like this one. So, in addition to verifying about muting option of your device's audio, you get assistance in resetting the volume of your streaming device.
As a result, it's worth turning the volume down and then back up again, just in case the volume levels on your device are the source of the problem.
Logout of HBO Max And Log Back In.
Following the trend of tackling the most straightforward issues first, we strongly suggest logging out and signing back into HBO Max. It's pretty basic and uncomplicated, and it's well-known for its ability to resolve a wide range of minor difficulties, including audio troubles.
As a result, you can simply log out of all of your devices that show you logged in to any particular account of HBO Max in a single step. It is applicable whether you're using the online version of HBO Max or its mobile app on Android or iOS devices:
Internet Explorer
To begin, go to the HBO Max website and create an account.
Then, click on your name in the upper-right corner of the page to access your profile information.
Manage Devices option is there in the newly created menu.
Finally, on the left-hand side of the screen, you should be able to choose SIGN ALL DEVICES OUT.
Reboot or power-cycle your streaming device to see if it works.
It is another straightforward step that we suggest beginning with since it has the potential to be quite beneficial in resolving the audio problem.
A rapid reboot can confirm that any background apps and processes are no longer there. As a result, system resources and output devices, such as your speakers, are freed up, allowing the HBO Max app to use them better. These resources and components are required for the HBO Max to work at peak performance and, in this instance, to provide audio that is proper and in time with the live television stream.
Accordingly, the first step usually consists of shutting off your gadget and then waiting a few minutes before turning it back on. Another option is to do a power cycle on your device, which might be helpful for appliances always connected to an electrical outlet.
As a result, the following section provides more thorough instructions on how to restart your device, which is typically the same on most devices:
Find the Power button at the top of your device's screen for Android devices. Press for long and hold it until the Power Options menu displays on the screen.
After that, press and hold the Restart button until your smartphone screen has fully turned off.
Last but not least, wait for your gadget to power up correctly. This step may take several minutes to finish.
To resolve the issue, restart your Android smartphone. HBO Max does not have any sound, audio, or loudness, and it is not playing or operating.
IOS devices
For iOS devices, tap and hold down on the Power button until the "Slide to Power Off" option displays on your screen, then release the power button.
After that, press and hold the Power button for a few seconds.
When the screen of your iPhone or iPad becomes dark, hold and move the slider to the right until it goes black.
Hold down the Power button for approx ten seconds before pressing and holding it until you find the Apple logo on the screen to restart your device.
Restarting your iPhone will resolve the HBO Max no sound, audio, or volume issues you are experiencing.
Bluetooth
If your Bluetooth is unintentionally linked to your headphones or the speakers downstairs, you will not detect it. Still, you would think that the audio is not coming from the media material since you would not be able to hear it.
You should always check your notification panel to see whether your Bluetooth is open and associated with another device, which in most situations is the case.
Reconnect the HDMI Cable To SmartTV
You may already use HDMI cables in your setup. Because the HDMI cable you're using may be defective, we suggest reconnecting them or switching to another one. As a result, the HDMI handshake – or connection – may not be formed. The data transfer down the cable will be affected, and the audio stream may be blocked.
As a result, if the sound on HBO Max isn't functioning for you, it might be because of a lousy HDMI connection.
Nonetheless, here are a few things we'd want you to try:
First, replace the HDMI cable if it is defective.
You may reverse the connection after using the HDMI cable.
Use a completely separate HDMI port on your TV to connect it to the HDMI cable.
Incognito Mode (for Windows/macOS)
In our opinion, browser extensions are a great way to personalize your online browsing experience, and we think you'll agree. Adblockers and dark mode extensions, which prevent advertisements from appearing on websites, are two of the most often used extensions. In this way, we may personalize the web to suit our needs.
If this is the case, one or more of the addons you're using may be interfering with the correct audio streaming from HBO Max.
Incognito Mode is a quick and painless way to see whether this is the problem. Extensions introduced while in this mode will be disabled. The HBO Max website comes without using any cached web data. So, it's just like reinstalling your browser.
Power Cycle Streaming Device (For Set-Top Boxes, Smart TVs, Game Consoles)
If you compare it to a simple "powering off and on," this step delivers a more complete and adequate reset. However, one can practice it only on devices connected to an electrical outlet since it entails unplugging the gadget from the power source after being turned off (or turned off entirely).
Resetting the internal power source by flushing the energy storage units or capacitors. So that you may clear the RAM or memory simultaneously, you can achieve a more effective restart.
On that topic, the following are the typical methods to power-cycling your streaming device:
Start with plugging in your streaming device.
Turn off the device you are now using to stream Disney+ and turn off your television.
After that, disconnect all cords, focusing on the power cord and HDMI cable.
After that, wait around 1-2 minutes before properly reconnecting the cables and turning on your device and television.
Try the Audio Stream on a Different HBO Max Title
You've turned the volume to the highest setting, but there's still no sound on HBO Max. There may be a problem with the audio stream of the particular program you're viewing. Because of this, we suggest viewing another episode on HBO Max to try it out and fix any audio difficulties that may be present for a specific title. There will, without a doubt, be two results to this test:
Suppose the audio is usually working on another program. In that case, HBO Max is probably experiencing technical difficulties on their end that are preventing you from hearing the audio of your favorite show. We recommend that you report this to HBO Max, as we have explained. Of course, you are welcome to experiment with alternative solutions if you have the time.
On the other hand, if there is still no sound when watching another program, you may still localize the problem. Continue reading to see if any of our other suggestions work for you!
Check the Audio Stream on a Different Streaming Device
Along with experimenting with various HBO Max titles, you can experiment with different streaming devices to see how the audio works. It will assist you in troubleshooting any issues specific to your device. You will be able to attempt more native remedies, such as altering your device's settings.
As a result, you may experiment with streaming on your computer or even another phone. Alternatively, you may use a web browser to access the HBO Max online version instead of the native HBO Max app, or vice versa, as an alternative.
If you are experiencing problems with HBO Max sound, audio, or loudness when streaming, check or use a different device to watch the show.
Whether you are experiencing issues with your original device, we recommend that you check to see if it is running the most recent software version. Aside from that, we propose that you check your device's audio settings (Step 6) or even contact the manufacturer of your streaming device's support team for assistance. Consider the following scenario: if you're experiencing this problem on your Roku TV device, you should contact Roku Support to report it.
You may have to use another streaming device while waiting for the OS update or a response from the support staff, but this is not a guarantee. You may also try mirroring or casting your device's screen for the time being, either wirelessly or over a connected connection using an HDMI cable.
Update the HBO Max App
Updating your applications regularly is something that we strongly encourage everyone to do! App updates are how developers give bug fixes and new features to ensure that you get the best possible experience. Did I mention that it's also straightforward?
If there are no issues, we urge you to update your applications, particularly those that hold sensitive personal data such as your credit card and payment information, such as HBO Max, to the latest version. It is because these updates may also contain patches for significant security flaws that might cause your data to be compromised.
Of course, if you utilize the web-based version of HBO Max, you won't have to worry about this. You may accomplish it by attempting step 20, which outlines the procedures to clear your browser's cache to view the most current version of the website.
The methods to upgrade the HBO Max app on most streaming devices are essentially the same and are available in your device's native app store. The following is the procedure for Windows, Android, and iOS:
Windows
Hit the Win + S keys on your keyboard to search for your installed applications.
Then, go to the Microsoft Store and open it up in your browser.
Open the Microsoft Store on your computer's Windows operating system to update the HBO Max Windows application and resolve the HBO Max no sound, audio, or volume not functioning or playing issue.
Click exactly on the three-dotted button in the upper right corner of the app and choose Downloads and updates from the drop-down menu.
To resolve HBO Max no sound, audio, or volume not functioning or playing issues, check for updates for Windows 10 programs such as HBO Max.
Choose to Get updates and Update all to bring up a list of your updated applications.
Android/iOS
Because both Android and iOS utilize their app stores to manage installing and uninstalling applications, the procedure will be pretty similar across the two platforms. That's the Google Play Store and the App Store, which are available for Android and iOS devices, respectively:
Go to the native app store that corresponds to your device.
Then, search for HBO Max and choose the appropriate listing. I've included links to the Google Play Store and the Apple App Store listings for your convenience.
If there is an update available for the app, you can just touch the Update button and relax.
Wrapping Up
The solutions we provided for HBO Max not having sound or audio were as follows. In our opinion, audio is equally as vital as a video since it is a necessary step in fully immersing you in whatever program you are viewing.
Furthermore, debugging takes an excessive amount of time. As a result, we've already done the legwork for you and organized everything nicely for your convenience!
As we usually recommend, it is good to test the audio after each patch to determine what was causing the issue. You will be able to troubleshoot it much more simply in the future if you do this! You'll only wind up going around in circles if you don't.