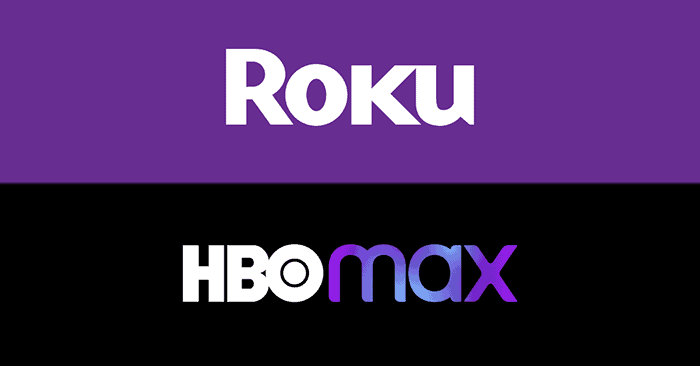 HBO Max not working on Roku device? HBO Max exits for no reason and fails to load after who is watching page?
Unfortunately, the HBO Max has several similar issues on Roku where users simply can not get HBO max working on Roku device at all.
Starting from December 17, 2020, HBO Max was made available for Roku platform. One has to simply subscribe & download HBO Max from Roku channel store to enjoy all the original content of HBO Max.
For most users, HBO Max has been giving one or another issue on Roku. In every case HBO Max struggles to load the content and then suddenly stops working and exits back to the home screen. The instances of HBO Max freezing and crashing on Roku is reported by many users.
Why HBO Max Do Not Work on Roku?
The primary reason for HBO Max not working on Roku is buggy HBO Max application, which has been acknowledge by HBO support.
Recently they also updated the HBO Max app to address the freezing and crashing issue on Roku. Unfortunately, it failed to solve the problem for Roku device owners wanting to stream HBO Max content.
The other reasons when HBO Max wont work on Roku are, non-compatible Roku device, unstable internet connection, VPN service, outdated/unsupported Roku software version or HBO Max servers are down.
We have collected following fixes that have worked for many users. Try these fixes to solve HBO Max problem on Roku.
How to Fix HBO Max Not Working on Roku
Fix 1: Make sure HBO Max Server Is Online
The moment you get the HBO Max error on your Roku device, the first thing you must make sure is to check the status of HBO servers.
While it's no always the case but downtime or maintenance of HBO servers  does happen from time to time and that potentially disrupts the HBO Max service.
To check HBO Max server are up or down you can use the downdetector.com, a third-party website which displays the online status of popular websites and services.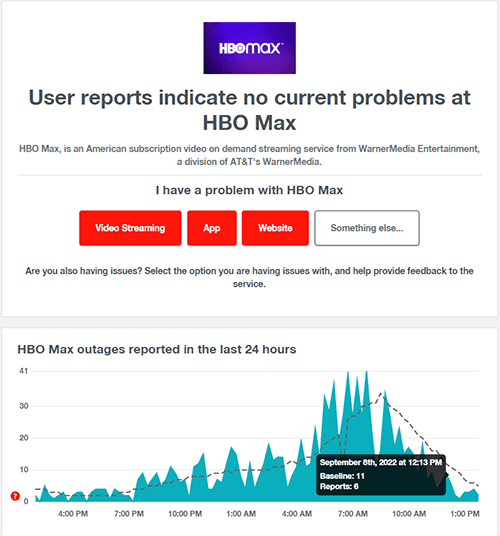 Use the following links to check the status of HBO Max & Roku
If you notice any of the services reported to be down, that could be the reason of HBO Max not working on Roku for you. Its best to wait for server to come up online and try again.
Fix 2: Check Your Internet Connection
Since Roku basically offers HBO Max streaming service, it needs the stable internet connection and sufficient bandwidth to work.
The required internet speed for HBO Max streaming is 5 Mbps minimum. If your internet connection is slow or unstable that could be the reason for HBO Max slow loading or not working on Roku.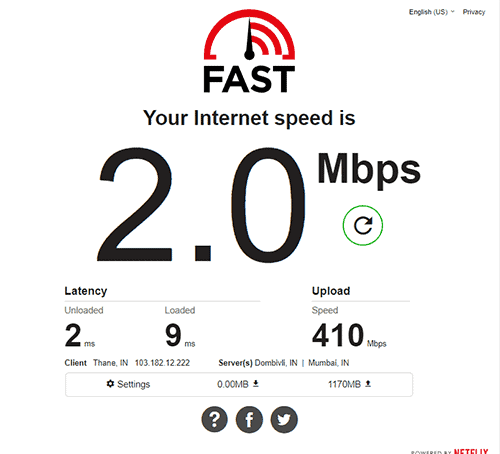 You can use Fast.com to check and verify your internet connection speed.
Fix 3: Disable VPN
If you use VPN service (virtual private network) to bypass geo restriction to watch HBO Max outside US and Europe, then VPN could be the likely reason for HBO Max failing to work on Roku. The VPN services basically hide your IP address by routing your internet connection via servers deployed in chosen country.
Due to the certain measures set in place in HBO Max servers, it prevents VPN users from connecting to their service. Disable VPN should help you to fix HBO Max nor working on Roku.
Fix 4: Restart Roku Device
If you're continuously using Roku device for several hours, the device may encounter internal glitch preventing it from loading or running any apps smoothly. To recover from such issues simply restart your Roku by following below steps.
Press Home button on your Roku remote
Under settings, select System and click on Power, if you do not have power submenu then skip to next step.
Select System Restart
Confirm your action by pressing Restart button.
After successful restart of your Roku, relaunch HBO Max and check if its working or not.
Fix 5: Update Roku Device Software
From time to time, Roku releases updates for their Roku OS which carries new features and bug fixes. Not just these updates are necessary, but it also sets the base required version for all the apps to work flawlessly.
The HBO Max app only works with Roku OS 9.3 and later. If you are using older version of Roku OS then you must update your Roku device. In order to update,
Press and hold Home button of your Roku Remote.
Now open settings and go to System
Now click on System Update and press Check Now.
Follow on screen instructions to install and update your Roku Device.
Fix 6: Clear Roku's Data and Cache
Roku holds temporary data required by app to function properly into the cache. This cache and other required data may get corrupted, leading to various issues like HBO Max failing to work on Roku. By cleaning cache files one can get rid all these errors.
In order to clean data and cache on Roku use following steps,
Go to Main menu and select Home on your Roku device.
Once the Home tab is selected, press home button of your Roku remote 5 times.
Now press up arrow button and then rewind button twice.
Finally press Fast Forward button two times.
This will put the Roku device in cache clearing mode. Once Roku completes clearing data and cache, open HBO Max and see if the issue is fixed or not.
Fix 7: Reset Roku Device
If clearing cache and data of Roku didn't solve HBO Max not working issue, then resetting Roku device is the final option to weed out any problem with your device.
This option would lead to Roku being reset to factory setting and you will need to reinstall all the apps and data and reauthorize once again. Only proceed if you have the login details handy.
How to Factory Reset Roku
Go to your Roku Home Screen and click on Settings
Search for System and go to Advanced system settings
Inside this, click on Factory reset.
As confirmation of your action, Roku will show the code on screen which you need to enter into the box displayed afterward.
Press Ok and let Roku start resetting your device.
It will take some time for Roku to complete factory reset process.
Fix 8: Reinstall HBO Max Channel
If for some reason the HBO Max app on your Roku is bugged or glitched, uninstalling and reinstalling should fix it, follow below steps to uninstall HBO max on Roku,
Press Home button on your Roku remote and highlight HBO Max channel.
Now press Star/Asterisk(*) button on the Roku remote.
Select Remove Channel and follow on-screen instructions to confirm your action.
Now restart your Roku device
Once your Roku is turned on, search for HBO Max in the Channel store. Select Add Channel and sign-in to your account.
Now check if HBO Max is working or not on your Roku.
Fix 9: Re-login to HBO Max On Roku
The simple logout and login process does fix lots of issues. Same trick you can apply here as well, however the process of logging out of HBO Max is not possible via Roku, for that you would need to use your PC or Laptop browser. Here are the steps on how to logout and login to HBO Max on Roku.
Access your HBO Max account via PC or Laptop browser, you can do that on your tablet or iPad as well but make sure to use browser and not an app.
Go to Profile and select Manage Devices
Find your Roku device in the list and click on "SING OUT" button beside that.
This would sign you out of the HBO Max on your Roku. Restart your device and sign in back into HBO Max.
Fix 10: Use HBO Max Search Option to Play the Show
The users having HBO Max not working on Roku, always have the freeze or crash happening on HBO Max home screen or trying to select a title from the Home screen.
Couple of users found out that playing title by using search option seems to work for them.
Another workaround is to use my HBO Max phone app to choose a show, by using Roku iPhone app/remote to search for it and choose the HBO Max play option and it will directly load the show after you choose the user.
Fix 11: Check Roku Device Compatibility
Please keep in mind, just like Roku OS requirement, the older Roku models are also unsupported by HBO Max. If you have Roku 2500 model or older generation model, then you will need to upgrade your Roku device to enjoy HBO Max and other latest content.
Fix 12: HBO Max Customer Support
If none of the above solutions worked for you then the last resort is to call or open a support ticket with HBO Max customer support. You can visit HBO Max help center here.