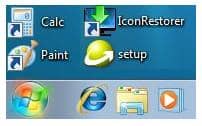 A well organized Windows desktop with logical icons arrangement on desktop can increase productivity. Many a time we start with well organized desktop icons but once we start working our desktop become mess of icons and no one wants to spend time in reorganizing desktop icons.
One possible solution to this is saving desktop icons postion and restoring back when you feel desktop has become cluttered. Here is small freeware utility IconRestorer which enables you to Backup & restore icons position on desktop (and wallpaper) separately for every screen resolution.
Features of IconRestorer
1. Windows Vista, Windows 7 compatible.
2. Works on 64-bit systems (XP, 2003, Vista, 2008 and Windows 7)
3. Manage icons position separately for all screen resolutions
4. Multiple backups for each resolution
5. Backup management: rename, delete, export and import
6. Backup Preview (thumbnails of saved backups):
7. Option to Save and Restore the Desktop Wallpaper with icons positions
Screenshot of IconRestorer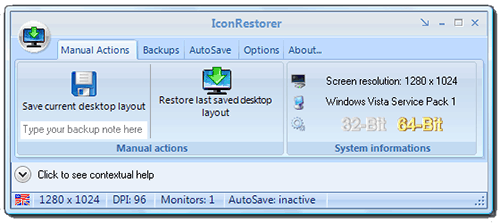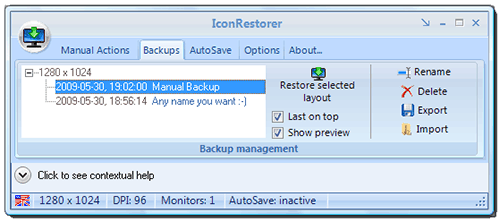 Download IconRestorer to Backup & Restore Desktop Icons Position.