So, it's settled – your organization needs an eLearning tool. Now, the question is, do you invest your resources in developing a custom one? Or do you choose a ready-to-use tool?
Whether it's an LMS, a MOOC platform, or a talent development system you have in mind, custom eLearning software development is likely to be your best option. It's because a custom solution is just that – custom, i.e. tailor-made to your vision, goals, and needs.
But there's more to it than just that. So, let's review 6 main reasons why companies opt for a bespoke solution instead of an off-the-shelf one – and why you might want to invest in developing one, too.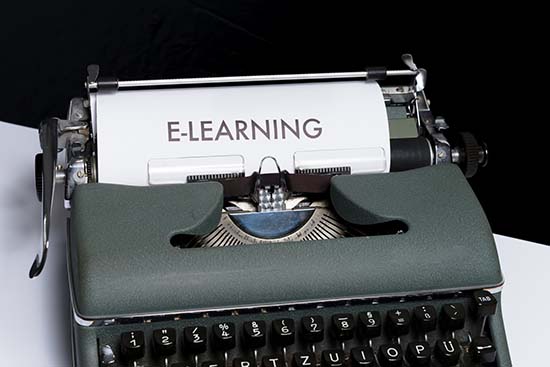 1. It Puts Learner Experience Above All
Of course, off-the-shelf solutions also strive to make learning as engaging as possible. But they often fail to achieve full efficiency here. Their target audience is too wide to follow through on the learner-first approach.
It's rarely as great as the approach of custom eLearning development companies. That's because they make a tool that's micro targeted at your future learners – be it your employees, your school or university's students, or anyone else.
This learner-first approach isn't just a buzzword. It leads to real, tangible consequences that bring up the quality of the learning process – and its results:
Overall user engagement improves when the UX is tailored to users' needs and preferences;
The outstanding learner experience also means higher knowledge retention rates;
It ensures that users stay motivated to continue learning, which improves their productivity.
2. It's the Best Way to Achieve Your Particular Goals
No two organizations are 100% alike. Yes, their needs and goals may be similar. But a solution that works outstandingly well for one organization can turn out to be a so-so one for another.
That's because there are always unique peculiarities that can make it or break it. So, don't overlook them. Make sure the solution you have in mind accounts for them in perfect detail.
There's just one problem, though. It's impossible to find an off-the-shelf solution that would be a 100% match for what you have in mind once you account for those details.
But what exactly should you factor in when you map out your eLearning development software requirements? Here are just a few questions to start you off:
Who is going to use your tool? What is their profile and background?
What is their digital proficiency level? What are their preferences when it comes to browsing online and using their devices?
What kind of knowledge sharing is the most efficient for them? Do they prefer live sessions with a trainer over Zoom, pre-recorded tutorials, articles, or anything else?
What could be the main obstacles to user engagement?
3. It Can Include Any Features You Want – And That's It
When it comes to custom software development, you as the client are completely in charge of what you're going to get.
That means you're not constricted by what's already on the market or by the existing, rigid functionality of a third-party tool. You can let your imagination run wild – and make learning as innovative and fun as possible.
Here's just a sneak peek at what kind of features you can include in your custom eLearning tool:
Gamification: scoreboards, badges, in-app currency, progress tracking;
Audio and video content generation and scheduling tools;
In-app certification;
Detailed reports on learners' backgrounds, progress, and attendance;
Onboarding and offboarding;
Quizzes and skill assessment tools.
This freedom to have any features possible can turn out to be a liability, though. To avoid it, remember to include only the functionality that serves to help you achieve your end goals. In other words, focus on needs instead of wants.
By the way, since you decide what to include or not, here's the beauty of it: you get (and pay for) only the functionality you need. That means no cashing in for this or that feature simply because it comes with the subscription plan.
4. It Can Be Seamlessly Integrated With Any Other Apps
Your organization might already have a substantial software ecosystem. Then, adding one more tool to your toolkit should mean making them work together as well as possible.
Bespoke eLearning development software knows no limits in this. All you need to do so is give the list of integrations you want to be included – and you can consider it done.
Here are just some of the integrations you might want to consider:
Cloud storage: for storing the educational materials and uploading assignments;
Messengers: for enabling the exchange between educators and learners;
Project management and/or productivity tools: for adding eLearning-related tasks automatically;
Calendars: for notifying learners about live sessions and deadlines;
CRM systems: for making in-app customer care seamless.
5. It Allows You to Make Sure Your Data Is Safe
If you use an off-the-shelf solution of any kind, there's an inherent risk that your data will get stolen or just damaged.
You wouldn't want the content you create for your platform to find its way online, right? That's not even to mention that plenty of hackers can be after your users' personal data.
That's always a risk because you have no control over how the data is stored or protected. But custom eLearning development gives you back that control.
Although, when it comes to any custom development, there's always another concern. That concern is keeping your intellectual property (IP) secure in the process. That goes for your initial idea, your know-how, and other sensitive data.
To cover your back, make sure your development partner is willing to sign an NDA beforehand. Discuss that before you sign any contracts or reveal anything related to your IP.
6. It Can Be Modified Later Down the Road
When you opt for bespoke eLearning software development, you're the sole owner of the solution you get – not just the app itself but all the source code, too. That means you're free to tweak it in any way you want whenever you need to.
Don't get this wrong. Your custom tool, if done right, will serve you well for years to come. But at some point, you will think about improving it.
A new trend in the industry that would help achieve your goals more efficiently can arise, for example. Or new technology can become more accessible to implement, like VR/AR and artificial intelligence have.
So, when that time comes, you'll have the final say in upgrading your eLearning software. You won't have to ask another company to improve the platform you're using and hoping they'll listen to you.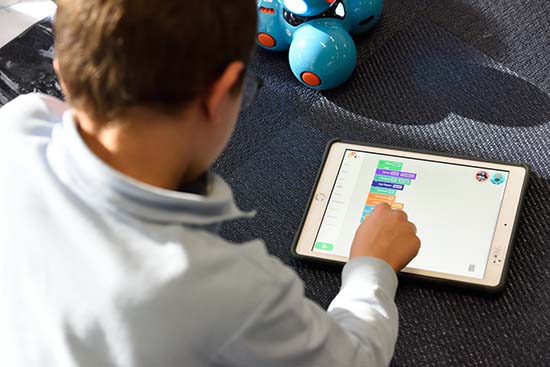 In Conclusion: Is It Worth It?
Yes, custom eLearning development software isn't exactly a cheap endeavor. Yes, the costs may vary wildly depending on the functionality. But it's a safe bet to get ready for a substantial bill if you venture into this territory.
But it's not to say that it's 100% not worth it. Like any other expense, it's an investment. It's up to you to analyze whether it's going to come with a high ROI in your particular case. And that depends on your organization's financial well-being, resources available, and long-term growth goals.
Keep in mind, though: it's not just about cost-efficiency. You'll also be investing in the quality of the learning process and your users' satisfaction with it.