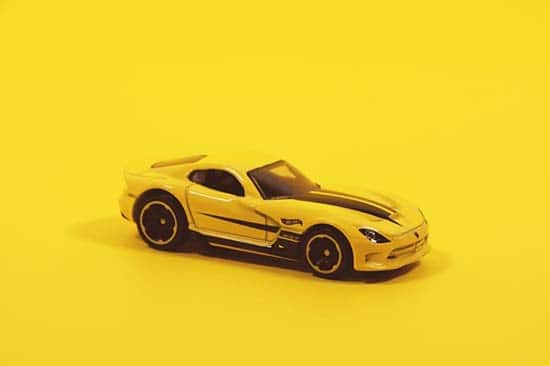 Mobile racing games are easy to play and incredibly exciting. They contain flawless graphics, realistic effects, and high-speed adventures. The best hits bring freshness to the gaming world dominated by battle royale. Discover ten top picks for Android and iOS in 2021.
Now, the thrill of racing is at your fingertips. The best games reviewed by TopApps are guaranteed to give an adrenaline rush. They will also improve your decision-making and hand-eye concentration. Without further ado, here are the best titles.
10 Best Racing Games to Play on Your Smartphone
1. Asphalt 9: Legends
This game's predecessor, Asphalt 8 became the top-grossing Android game in the category. The fresh edition features a broad range of vehicles, from W Motors to Ferrari, and two modes — career and online multiplayer. You will be impressed by crisp graphics, realistic textures, and cool sound effects.
This game is fast-paced, innovative, and addictive. The biggest novelty (the TouchDrive control) adds excitement and simplicity. You can also communicate with other racers through an online community.
2. Traffic Rider
In this game, you can try 29 different motorbikes, with realistic sounds and stunning graphics. The goal is simple: finish the race smoothly before the time runs out. As you rise to new levels, upgraded bikes become available. There are four modes, and you can gain bonuses by accelerating and overtaking the traffic.
3. Mario Kart Tour
The legendary racing game by Nintendo is now available as a sleek app. This time, classic tracks have been redesigned to simplify the gameplay. They are shorter, and every race includes two laps. This makes the game ideal for brief mobile sessions.
The cars are easy to control thanks to the single input touch. Launching and dropping weapons feels natural, as you swipe up or down. The turtle shell feature makes the game feel just like the classic Mario Kart.
4. CSR Racing 2 — Car And Drag Racing Game
In this game, you can do a lot of fun things with your vehicle. Tune it, sell it, strip it, etc. Compete with other players in the in-game challenges. Thanks to the AR mode, you can experience what driving these cars in real life feels like. Paid customization only applies to paint and accessories. This game has reached the top position in its App Store category.
5. Need For Speed: No Limits
The original game is responsible for launching the whole racing game craze. Its mobile edition is guaranteed to revive your childhood memories. There are 30 vehicles, all upgradable and customizable, for different types of short races. The controls are simple — just tap to speed up or use the brakes. While this game is the oldest, its legacy is as relevant as ever.
6. Beach Buggy Racing 2
The second edition of this hit is reminiscent of Mario Kart. There is a wide range of tracks and locations, each with its own challenges. Different extras will give you an edge over rivals. The choice is impressive: 45 power-ups and 40+ karts. The game allows online PvP interaction.
Beach Buggy Racing 2 has a variety of customizable features and modes. Unlike the Riptide GP series, you will not find Google Play achievements or offline play. However, this is still a solid choice for mobile entertainment.
7. Dirt Trackin' 2
For $3.99, you can explore the sequel to one of the biggest mobile racing games ever. It is just as good as its predecessor. There are five cart classes, different control schemes, customizations, along with a career mode. You can choose a suitable level of difficulty, play alone or with your friends — PVP is available.
Customize the controls and enjoy impressive mechanics. The graphics are not outstanding, but still better than the original. Overall, the pros outweigh the cons. This is an affordable premium racer without any pesky ads or extra purchases.
8. Grand Prix Story
Priced at $4.99, this title is a decent racing sim. Kairosoft is famous for its non-conventional but simple games with good mechanics. Grand Prix Story is based on a hands-off view.
You will need to manage your own team of drivers — train them, find sponsors and win as many races as possible. Do not expect spectacular realism, but the game is still above average. The absence of in-app purchases is another advantage.
9. Hill Climb Racing 2
Are you tired of games with complex stories? This free novelty could be ideal, as its premise is very simple. Hill Climb Racing 2 for Android has vivid graphics and uncomplicated controls. In this game, you need to race up and down hills to outperform opponents.
If you think this must be easy, the game will prove you wrong. You will be able to customize your vehicle in the process, so it behaves in a particular way. The features include a campaign, a multiplayer mode, achievements, daily tasks, and challenges.
Importantly, you do not need to have a powerful smartphone — this racing game works on many older devices quite well. It is available as a freemium title, and there is also a version for offline racing.
10. KartRider Rush+
Would you like to race in the arcade-style? This kart racer will not disappoint you. The range of modes is quite broad: speed, arcade, ranked, and story. Time trials will allow you to complete each truck faster. The vehicle may be customized in a variety of ways.
Mid-race performance is boosted with a flexible range of power-ups. The game is quite fun, even despite its unrealistic graphics. Another disadvantage is that some characters are hidden behind paywalls. This may be annoying, but you will still enjoy the game overall. In addition, updates come frequently.
Pick Your Favorite
The racing games are simple but exhilarating. They can reduce stress and boost your mood. Now, you are a tap away from the best digital entertainment, and most of it is completely free! Try these gems today, and discover more thrilling favorites on the TopApps site. The library is gigantic, and it grows every day!