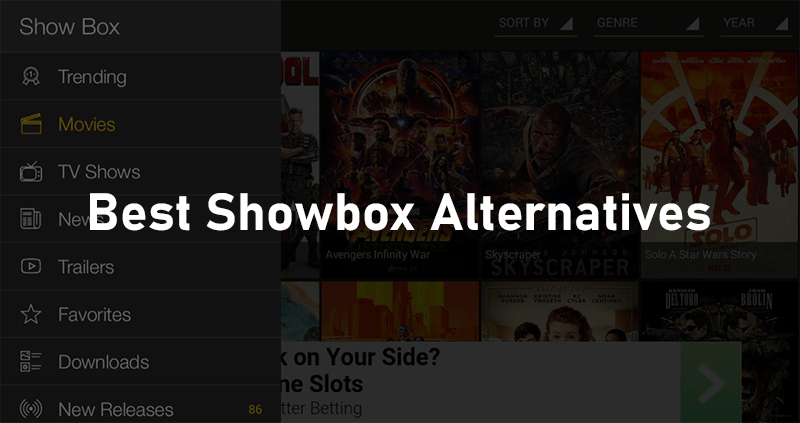 From tv to online streaming, entertainment industry has moved away from the traditional media. With the rise of better internet connectivity, online streaming apps platform like Netflix, Hulu, Amazon Prime etc has seen increase in demand and popularity over the years. Each streaming platform offers its own unique content and movie, tv shows catalogue which makes it difficult for users to settle with one single streaming service which caters to all entertainment needs.
All these services being paid, its not wise as well as doesn't make any sense to purchase subscription of all these streaming services together. That's where free to use third party streaming apps like Showbox comes into the picture.
What is Showbox?
It is a standalone streaming app available for Android, iOS and PC that allows its users to watch variety of movies and tv shows provided by paid subscription based streaming platforms like Netflix, for free of cost. Despite being free, Showbox offers a large media library that keeps getting updated frequently and offers all the latest movies and tv shows.
Showbox uses torrents to build its huge media library simultaneously offering it for free to its users. Showbox takes away the technicality of using torrents websites and torrent clients for downloading movies and videos. That's what makes the Showbox #1 movie steaming app across its users. Not only you can stream content in different resolutions, users can also download movies from Showbox without any difficultly.
Is Showbox Legal to use?
Unfortunately, Showbox is not legal to use in most countries out there. This is simply due to the reason that Showbox uses torrents and other illegal sources for its large media library. Any movie or tv show found on the Showbox app has not provided its rights to the Showbox app. Using Showbox app might not be legal in your country and you may prosecuted if caught streaming illegal content.
Why is Showbox not Working?
Considering Showbox is not legal in anyway, there is constant pressure from the subscription based paid video streaming service providers and copyright owners to stop and shutdown all such illegal movie streaming apps like Showbox. And that's what has happened with Showbox. According to the tweet from official Showbox handler, the Showbox has been hit with big legal issues that can not be resolved and uncertainty looms over Showbox and it might not every work again.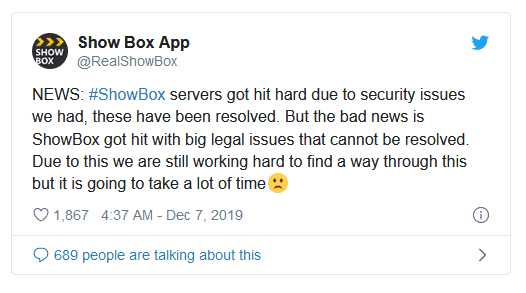 Fortunately, there're plenty of such free video streaming apps. Now since Showbox is not working, here are the better alternatives that you might want to try it.
Best Alternatives to Showbox App
Kodi is one of the most popular streaming apps out there that is available on a large number of platforms. Since it is also available for smartphones, it makes a great Showbox alternative out there. You can find one of the largest media libraries in the Kodi app that offers various things like movies, TV shows, live TV, sports, documentaries, and much more. In other words, it is the last app that you need on your smartphone for streaming needs. All of this is possible with the help of its Kodi addons that allow you to add additional content to Kodi.
If you are familiar with the highly popular streaming app Terrarium TV, then you will feel right at home while using the Titanium TV. This app is quite similar to that streaming app in various ways. You get a very similar user interface in Titanium TV and Terrarium TV streaming apps. Not only that but they even offer a very similar streaming experience. All of the movies and TV shows available on the Titanium TV app are completely free to watch. You can either stream them or download them as per your wish.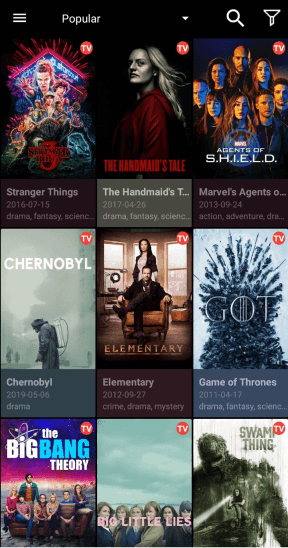 UnlockMyTV is one of the latest streaming apps out there that can be a great option if you are looking for the app like Showbox. Since this app is quite new, you get a lot of the latest features in this app. Not only that but since this app gets a lot of updates, you can even expect more features to be added to this app over time. You get a large media library in the UnlockMyTV app that is more than enough for most users out there. This media library has most of its movies and TV shows available in 1080p Full HD.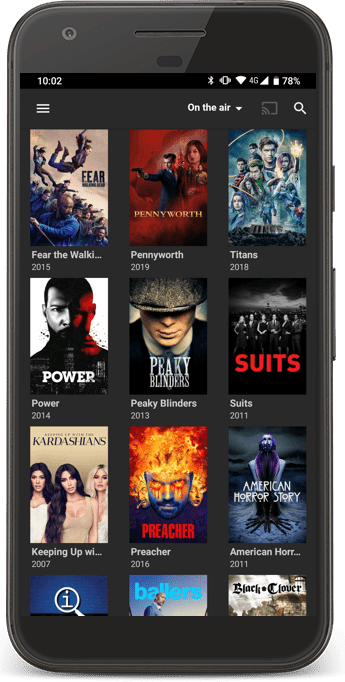 TeaTV is one of the older streaming apps out there that became popular after Terrarium TV was terminated. This is simply due to the reason that TeaTV offers a great experience to the user which makes it a great Showbox alternative. As you would expect from any other streaming app present in this article, TeaTV is completely free to use. It does not even show any ads to the user that results in a great user experience without any distraction due to ads.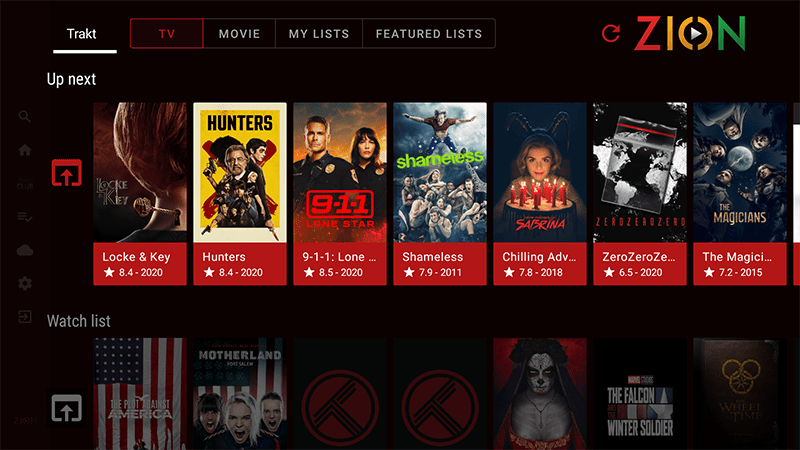 While it is not the best option out there, you should still consider TVZion as a Showbox alternative since there are not a lot of options available out there. One of the best things about the TVZion app is that it offers a neat and clean user interface. This user interface is quite simple and straight forward to use. Even if you are new to streaming apps like Showbox, you can use the TVZion app quite easily. This is quite important for easily accessing the decently large media library of the TVZion app. It offers both movies as well as TV shows in high quality in its media library.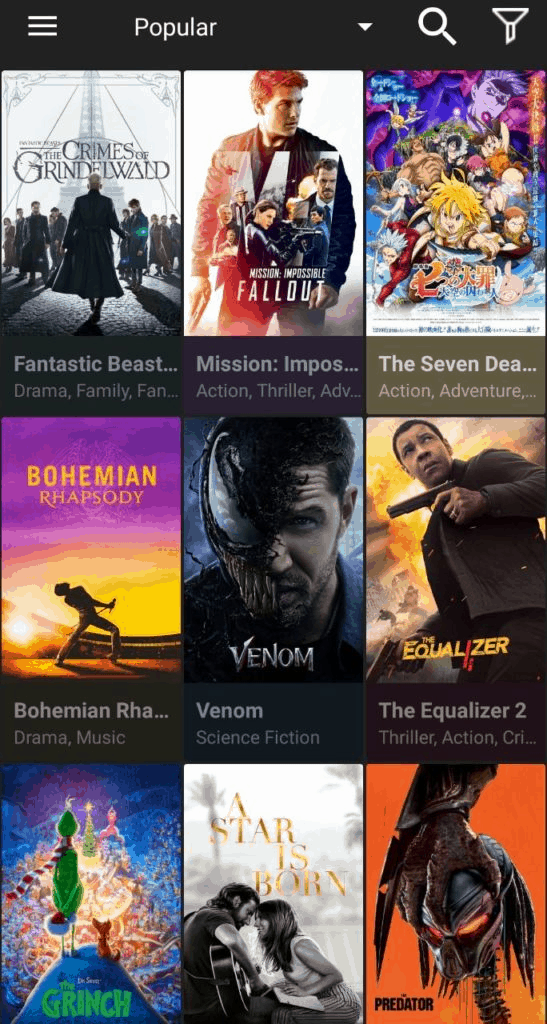 Cinema APK is one of the most popular streaming apps available out there that is made for smartphones. As you would expect, this app is completely free to use and does need the user to pay for any subscription. While it does serve ads to the user they are not that distracting. Although, if you are looking for an app for watching TV shows, Cinema APK might not be the best option for you since it mainly focuses on movies. It is one of the only options out there that offers both 1080p as well as 4K movies to the user for a high video quality.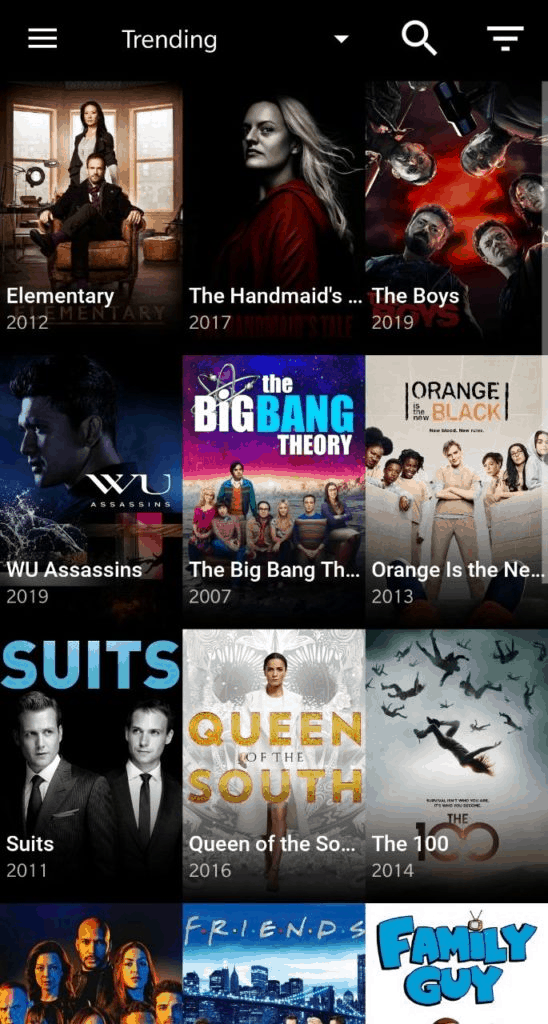 Since streaming apps are so popular, there are a lot of new options coming out on a daily basis. And CatMouse APK is one such Showbox alternative that is quite new. When you also consider the fact that its media library keeps getting updated on a frequent basis, you can expect to find all of the latest movies and TV shows in the CatMouse APK. While the quality might not be the best, some of them are even available in 1080p resolution that is always great to have.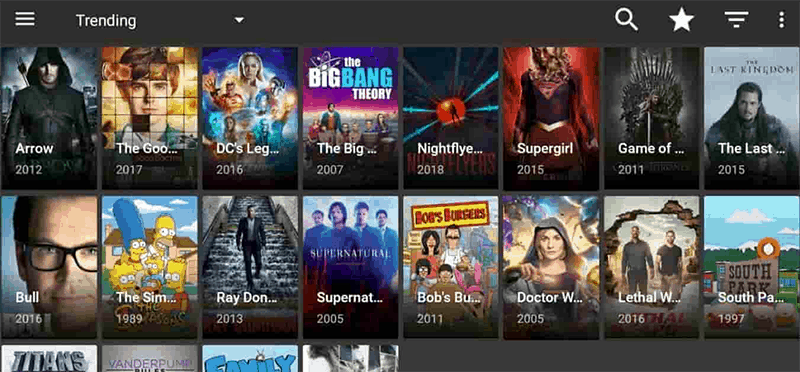 Just per the name of this Showbox alternative app, CyberFlix TV is made for enjoying live TV channels and shows right on your smartphone. But you can also find movies and TV shows on this app. This means that this app offers a large media library to the user that should be more than enough for most users out there. Almost all of the movies and TV shows available on CyberFlix are uploaded in high quality so that you can have a great experience while using it. Another great thing about the CyberFlix TV app is that it offers support for various platforms including FireStick.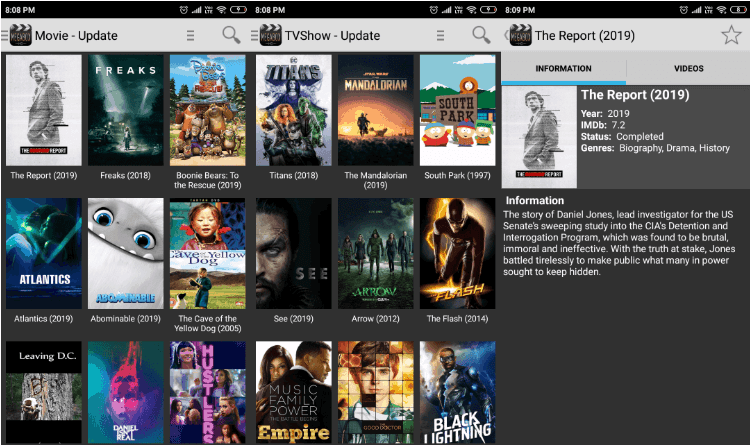 If you want to watch just movies and do not care much about TV shows, then the Megabox HD app can be a great option for a lot of users out there. One of the best things about this app is that its size is just 1.8 MB that is quite low when compared with most other Showbox alternatives out there. Its large media library even offers a lot of the older movies to its users. You can even find the newer movie titles since its media library gets updated on a very frequent basis. Both the old as well as the new movies available on this app are available for streaming in quite a great quality.
Even though Crackle is developed by Sony, it is completely free to use once you have made an account for it. As you would expect, this app offers all of the movies and TV shows under the Sony brand that are available out there. Since it is made by Sony itself, it offers excellent quality with the support for both 1080p as well as 4k resolutions. Unfortunately, this app is only available in limited regions that might be an issue for some users out there.
Conclusion
We hope that Showbox allows you to easily stream any movie or TV show of your choice right on your smartphone. If not, you can find the best Showbox alternatives of 2020 mentioned in this article. Since we have even mentioned their major features, you can easily pick the best one for you. Although, if you still have any doubts regarding Showbox or any other streaming app mentioned in this article, leave your thoughts and doubts in the comments section down below.