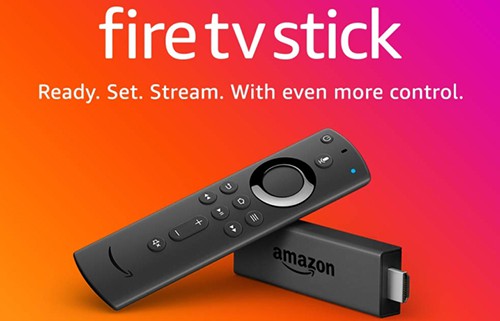 Amazon Firestick offers unending entertainment options as it supports some of the best video streaming services. It also provides access to numerous apps for enhancing your media streaming experiences. If you own a Firestick, you have the choice to stream live TV, movies, TV shows, sports and practically any channel that exists. However, a major concern for Firestick users is that the traffic you generate is visible to the Internet Service Provider (ISP). Since you may not want your private data to be in the ISP's reach, the best way to deal with this concern is by using a Virtual Private Network (VPN). There are several more reasons why using a VPN for Firestick is the best thing to do. Let us list them for you.
Why Do You Need VPN for Firestick
1. Ensure security and privacy
You need to understand the implications of streaming and downloading torrent content from the sources that have copyrighted content. By doing so, you may get into trouble because using copyrighted content is not legally permissible. There are always chances of being detected because copyright agencies often monitor torrents. If you do not use a VPN, your ISP can see your entire streaming and downloading activities. Moreover, these can even be visible to the copyright agencies and cybercriminals. A VPN, on the other hand, encrypts your entire internet activities and ensures their security and privacy. Only the VPN traffic will now be visible and that too is encrypted for extra security.
2. Get access to Netflix and other geo-restricted services
Another advantage of using VPN for Firestick is that it gives you access to geo-restricted services. Content providers often restrict content by imposing geo-restrictions to make sure that the copyright requirements are met. This may not be good news for users who travel often and cannot access their favorite content at due to location-based restrictions. The best way to circumvent these restrictions and view your favorites anywhere and everywhere is by using a VPN. If you connect with a US server from any location across the globe, a VPN assigns you a US address. So your internet traffic automatically seems to be coming from the US. This makes it possible to watch Netflix even if you are thousands of miles away!
3. Bypass censorship
Beyond just overcoming the location-based restrictions, a VPN also enables you to bypass censorship while live streaming. There are some governments that restrict free internet access to its users. Once again, you will not be able to stream content even with a Firestick if you live or travel to such areas. A VPN can solve the problem by assigning a virtual IP address that camouflages your real IP address. Further, you can avail of a feature called OpenVPN which scrambles the streaming traffic and makes it appear like normal traffic. This practice can make it possible to bypass censorship and even evade government watchdogs to stream content even where you cannot do so.
4. Use streaming apps freely
In addition to unlocking geo-restricted services and bypassing censorship, a VPN also gives you the freedom to use streaming apps freely. There is no need to worry because no one can see your internet traffic, neither your ISP nor anyone else. When you use these apps, you may not be aware of the sources these apps are streaming from. There is a possibility that they might give access to pirated or copyrighted content. With a VPN, you are on a safe side because it makes you absolutely undetectable.
5. Prevent ISP throttling
You may experience throttling while streaming because ISPs often do it they sense streaming activities. They do it for different reasons, from eliminating competition so that you choose their streaming services over the others to giving the bandwidth to higher-paying customers during high-traffic periods. Whatever the reason may be, throttling can hinder the streaming experiences, with issues such as buffering and lagging. Using one of the reliable VPN, as listed by VPNpro, can help you overcome the throttling issues and get the best streaming experience with your Firestick. With the encryption provided by a VPN, your ISP will be unable to see if you are streaming and throttling your bandwidth is out of the question.
Guide to Choosing a VPN for Firestick
Now that you understand the benefits of using a VPN for Firestick, it becomes clear that you would need one. If you are looking for the best option among VPNs, here are some features that you should prioritize:
1. Unlimited bandwidth
Start by ensuring that the VPN provides unlimited bandwidth because you will need a lot of it for streaming content in HD. In addition to unlimited bandwidth, make sure that the VPN you choose for your Firestick also provides lightning-fast speed for a smooth and seamless streaming experience every single time.
2. Security and privacy
Besides bandwidth, security and privacy are the features that you should prioritize while selecting a VPN for Firestick. Ideally, look for the one that offers the highest level of encryptions. Further, it should have DNS leak and IP protection as well. Another security feature that you should look for in a VPN is that it should not log or record the activities which could implicate the user.
3. Globally distributed servers
An awesome streaming experience is all about streaming content from any location across the globe. Only a VPN with a large number of globally distributed servers will be capable of giving access to content from all over the world and even the restricted geographies.
Getting the right VPN for your Firestick is not a choice if you want superlative and secure streaming experiences. This is something that you should prioritize if you want to have an uninterrupted experience and access all the content from anywhere and at any time you want. The best approach would be to consider the options available and review them carefully to find one that stands ahead in terms of speed, bandwidth, security, and availability. These factors should not be ignored even if you need to spend a little extra. After all, you would not want to settle for anything but the best when it comes to a streaming experience with Firestick!
Author Bio: Sara Green has a keen eye for technology and developments in the industry. She has been working as a creator for Outreach Monks for around a year and has contributed to hundreds of brands.