Have a look inside your laptops/computers graphic settings, what do you see? Do you find NVIDIA, AMD or INTEL panels?. If you have built your PC with the help of any native vendor, then 70% of the time you will discover NVIDIA as your graphic driver.
More than 75 % of gamers, video editors, graphic designers, animation renderers use NVIDIA cards as their native graphics cards to power up their workflow and gameplays as NVIDIA has always been on top of manufacturing the best graphic cards in the market and is forever loved by the users. NVIDIA provides a variety of graphic cards that are total beasts in performance, quality, rendering speeds and whatnot. Users having NVIDIA Graphics Card always had a par over other G-card users that they can tweak the setting as per their needs which fits their gameplay well.
Guide to Fix Unable to connect to Nvidia error.
Only 14% users as per the 2019 reports are using AMD powered G-cards with a casual boost in the percentage at 4-5% each year.
But recently many of the NVIDIA users are facing a particular issue regarding the NVIDIA Control Panel Missing. It's a feasible problem which can be easily solved using some methods. Hence, we have come up with a few fixes that might make it easy for you to resolve the issue on your own.
Steps to Fix Supported NVIDIA Driver is Not Installed.
What Causes NVIDIA Control Panel Missing?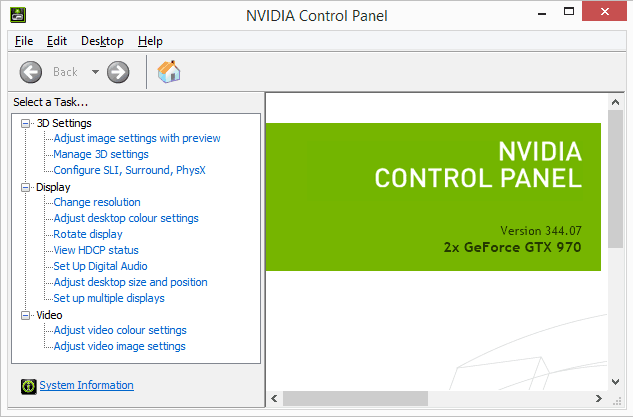 First, let's look at the issue that is bothering such a massive number of users –
Windows 10 basically looks up to the graphics drivers as they are up to date, but in reality, they are not, instead sometimes the NVIDIA control panel won't show up on right-click menu, or not even in the context system tray. Thus bothering people so much that this ended up resulting in huge reports against the issue.
Some of the fixes may appear long in process, that's why we are providing you with few options so that you can choose from any solution that solves your issue.
This issue has pop opened tweaking gamers' minds and costs hectic swings in the community. The sole reason that came out for the occurrence of the problem was the Windows 10 Anniversary update.
Check the solutions to Fix Display Driver Stopped Responding and has Recovered.
Now, let us go through all the fixes that can solve this problem.
How to Fix NVIDIA Control Panel Missing on Windows 10
1. Update NVIDIA Drivers Manually
Usually, such type of problems appears when there is some issue with the Drivers. Thus we must try to update the NVIDIA Drivers manually. To update NVIDIA Drivers manually, you should follow the steps given below –
Step 1:  Press Win + X keys together, which will open up a menu. You must click on the "Device Manager" option.
Step 2: Pop up window will be opened, search for "Display Drivers" in the menu of multiple devices. Open the "Display Drivers", right-click on your native Graphics Card and select "Update Driver".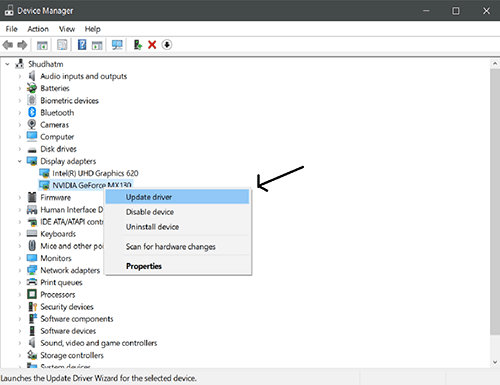 Step 3: You will see another pop-up window, select the "Search automatically for updated driver software" option.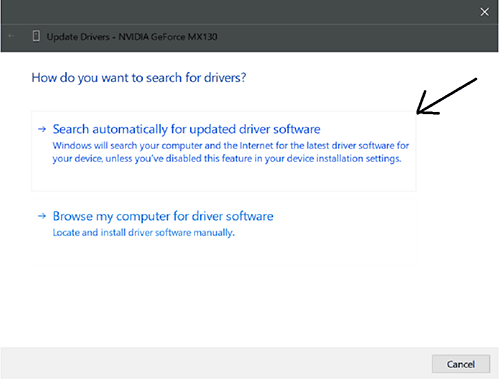 Step 4:  It must show you the updated driver and install it.
Hence with this method, your issue should be solved if it would have been because of driver issues. If nothing happens, try to reinstall the driver itself.
Fix No compatible graphics hardware was found. (0xE0070160).
2. Restart NVIDIA Services To Restore Nvidia Control Panel
The NVIDIA Control Panel might not appear in the right-click menu; let's try to restart the specified services by NVIDIA as because sometimes the control panel might not appear in the system tray also.
Step 1:  Press Win + R keys that will open Run program for you, then type "services.msc" in the input panel and click "ok".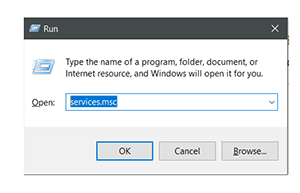 Step 2:  You will see a whole panel opening, find your native Graphics Driver services.
Step 3: Press Restart. It should restart all the services and fix the problem.
Guide to Fix Application blocked from accessing Graphics hardware.
3. Reinstall NVIDIA Graphic Drivers
This same as the first process in which we updated the drivers manually, in this one we are reinstalling the Graphics Drivers after uninstalling them.
Step 1: Press Win + X keys together, which will open up a menu. You must click on the "Device Manager" option.
Step 2: Pop up window will be opened, search for "Display Drivers" in the menu of multiple devices. Open the "Display Drivers", right-click on your native Graphics Card and select "Uninstall device".
Step 3: After uninstalling the previously broken drivers now, you can reinstall the drivers by visiting the NVIDIA Official website and downloading graphics drivers of the series of Graphic card which you have.
Step 4: Install the recently downloaded new Graphics Drivers. And the Control Panel should now appear in the menu tray.
4. Unhide Control Panel (NVIDIA) To Get Back Missing Nvidia Control Panel
Sometimes by default, the control panel comes hidden, and you need to unhide from the system settings itself. Thus go through the following steps to make sure you unhide them.
Step 1: Open Run prompt by using Win + R simultaneously. And type control, or open control panel in general by going into the system tray.
Step 2: Change the View by option to "Large Icons", and watch for the NVIDIA Control Panel.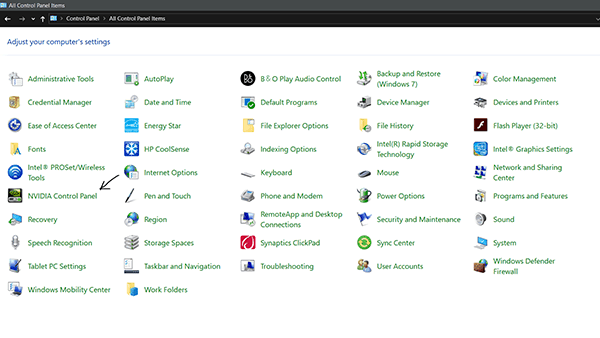 Step 3: Click on the Desktop option in the top menu list, and check "Show Notification Tray Icon".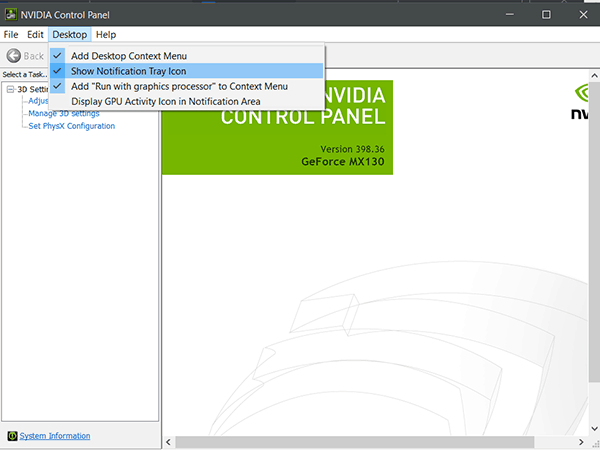 5. Don't overclock your GPU
Such issues also occur when you try to or overclock your GPUs. There are multiple cases where overclocking have caused severe damage to the whole computer/motherboard/GPU. Even some cases have gone to such extent that people's computer turned into a firebox (literally on fire) due to overclocking. Overclocking is a state/process in which you change the speed and frequency of GPU/Processor/Fans etc. to higher and greater values, i.e. above standard/default values.
All though overclocking provides you with extreme performance and speed in your workflow, but it significantly decreases the life span of the devices and causes severe damage to the system. Hence overclocking is preferable only if you have suitable hardware as well as better environmental conditions. NVIDIA provides its native software to overclock their GPUs but its highly NOT RECOMMENDED, cause this might cost you much more than just a boosted PC performance.
6. Solution By NVIDIA Support
If all the above methods fail, NVIDIA Support has mentioned their permanent fix. As even after committing to the above techniques, people have reported that the issue was still occurring. Thus, go through the last method as well if anything doesn't work for you.
Step 1: Open My Computer and go through the mentioned address –
Program Files(x86)
NVIDIA Corporation
NvContainer
If the folder doesn't appear in x86, then go for Program Files only.
Step 2: Right-Click on the NVDisplay.Container file and select "copy" option.
Step 3: After copying, open Startup folder by pressing Win + R keys together and typing "shell:startup" and press "Ok".
Step 4: Paste the copied NVDisplay.Container in the startup folder.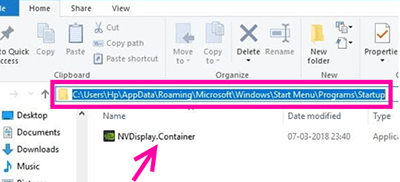 Step 5: Open the properties of NVDisplay.Container, redirect to Compatibility tab and check for "Run this program as an Administrator". Then click Ok to take them into the act.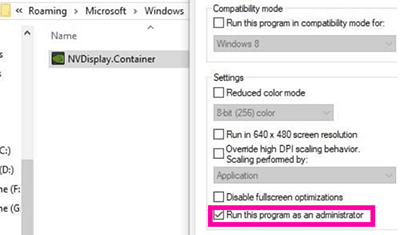 Step 6: After everything is done, restart your PC, and you should find the missing NVIDIA Control Panel on the System Tray and in the Context menu.
7. Kill the NVIDIA Control Panel Process – using Task Manager
Sometimes due to some internal request-process algorithms, the panel might not appear on the system tray. Thus you can try ending the process of NVIDIA Control Panel from Task Manager.
Step 1: Right-click on the Toolbar menu usually at the bottom of the screen and choose "Task Manager" option.
Step 2: Find the NVIDIA Control Panel Application. Click on it to open sub-menu as NVIDIA Control Panel.
Step 3: Select the NVIDIA Control Panel and click on "End Task" option. That should restart the process as you restart your computer.
8. Launch the NVIDIA Control Panel Manually 
 If for any reason these fixes won't work for you, you can take the alternate method, i.e. launching the NVIDIA Control Panel manually. You can easily create a shortcut of the NVIDIA Control Panel on the desktop by following these simple steps.
Step 1: Go to My Computer. Open up "C" Drive, cause that's where we have installed our NVIDIA Drivers and the entire software.
Step 2: Go inside the Program Files (x86) folder, and look for NVIDIA Corporation directory. If you can't find it inside (x86) then, check inside Program Files only. After opening the folder, open Control Panel Client and find the nvcplui file.
Step 3: Open this file in "Run as Administrator" option.
Step 4: You can create a shortcut for the following by selecting the "Create the desktop shortcut" option on right-click. 
Final Words:
People had reported this issue heavily over NVIDIA support servers as well as on other websites such as Reddit, Verge etc. There are multiple fixes available on the web which might not work correctly or not work at all. Thus we have given you the best fixes from all the places and checked them on your systems as well.
We have tried to give you as many fixes as possible, which work. Also, you should turn on the automatic update option in the NVIDIA Control menu as it will guide your updates regularly and should not cause any issues in the future. Few things that you should consider,  you must restart your PC most of the times after carrying out the above practices. Also, you can check the official NVIDIA website for future repositories on any errors occurring in the NVIDIA environment.