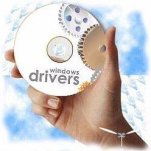 Every time when we try to install any hardware drivers which are not signed by microsoft, Windows shows a warning of Unsigned driver dialog box. The reason of showing warning message is to protect the stability of your Windows operating system as such drivers are not passed in Microsoft windows driver compatibility test.
In Window XP you can still install unsigned drivers but in Windows Vista SP 1 and Windows 7 Microsoft has introduced very restricted module of driver signature enforcement which doesn't allow us to install any incompatible unsigned drivers.
If you want to bypass or disable Unsigned Driver warning message then Here is small freeware utility Driver Signature Enforcement Overrider which allows you to install and load unsigned drivers dynamically on your Windows 7 and Vista.
Screenshot of Driver Signature Enforcement Overrider 1.3b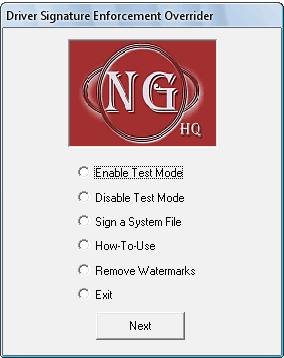 Supported Operating System
1. Windows Vista 32-bit & 64 bit
2. Windows 7 32-bit & 64-bit
Download Drive Signature Enforcement Overrider 1.3b
Please Note: User Account Control (UAC) must be disabled in-order to use this tool.