Most of us have moved from "Compact Drives" to "USB Drives" for quick and comfortable data portability. Since, laptops are getting thinner, the first thing gets eliminated from the device is the CD Drives. Compact drives were mainly used for software and OS installations, but nowadays USB drives are mostly used for that process. To install an OS from your USB drive, first you need to format it and make it bootable. You may get a situation that, you might have free storage on your USB drive, but you can't format it . Easy BCD will help you in those situations, to make your USB drive bootable without formatting it. Here's how it works.
Easy BCD is a premium application, but it is free for personal use. You can download the app using the link at the end of this post. Once you complete the installation, it will open a window as shown in the screenshot above. You don't need to manually tweak or write commands to make a bootable pen drive. Just a few clicks and everything will be done automatically. First, you have to copy all the necessary files, from the bootable disk to your USB drive. Once it is completed, come to the Easy BCD app and select "BCD Deployment" option in the left panel. You will get a window as shown in the screenshot below.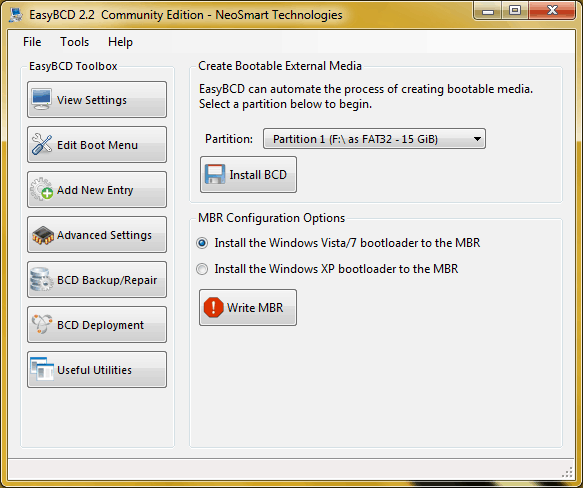 In the "BCD Deployment" section, select your USB drive from the "Partition" drop down list and click "Install BCD" button below. As soon as you click that button, you will get a message as shown in the screenshot below. It will confirm that your device has been converted into a bootable drive. Click "Yes" on the dialog box to continue.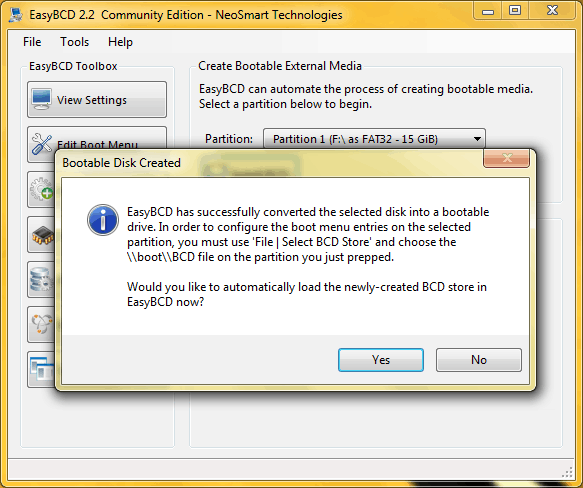 Once you complete the process, your USB drive will be ready to install an operating system. If you are looking for an application to make your USB drive bootable without formatting it, Easy BCD is worth giving a try. Share your opinion about the application in the comments. Thanks for reading, do share this post with your friends.