There are times when you want to download a YouTube video but only for the sake of listening to it. Peggo is a great, free service that gives you the ability to download only music/audio off a YouTube video in no time.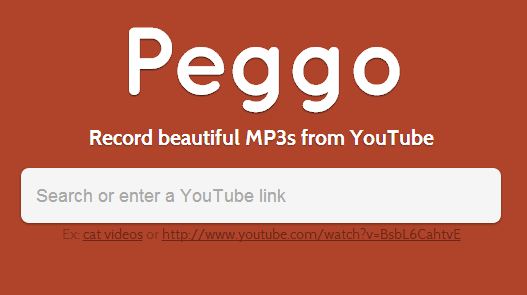 The UI (user interface) is pretty simple. All you need to do is copy the YouTube music video URL and paste it in the Peggo bar. Press 'Enter' and you'll be taken to the conversion screen.
From there, you can convert and download the video according to your needs. It has the ability to record in lowest (144p) to highest (1080p / 720p). Choose and hit 'Record Mp3'. That's it, it'll automatically convert that video into an MP3 and download it.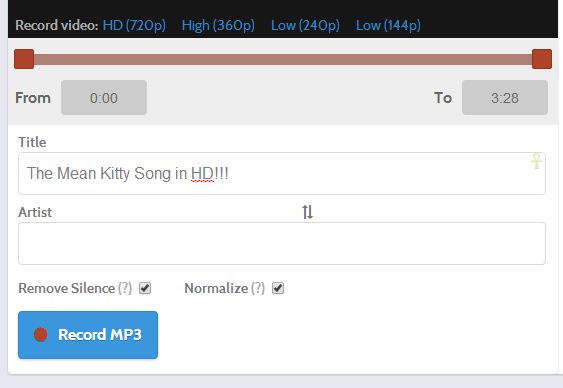 You'll also notice that there's a related videos tab on the right. If you like any, you can also click on it and download it's MP3. One of the best features Peggo has to offers is integrated search, automatic silence removal, audio normalization, subtrack offsets, and artist and title tags.
If you don't have a URL, you can simply type in the name of the video and it'll bring out suggestions. You can go from there.
All in all, it's a great service that will let you convert videos into Mp3, remove unwanted silence from the beginning and end of videos and provide you with the best.