Android may be a bit complicated sometimes. Especially people who buy a Smartphone for the first time, find it difficult to understand the settings and the options. Also, old people who have never used a Smartphone will feel like they were out of nowhere when they stuck up. If you are one of them, this article is for you. Launchers are capable of completely customizing your Android device without rooting it. Today I've come with one such application called "Wiser Launcher" to simplify the options on your Android device. Here's how it works.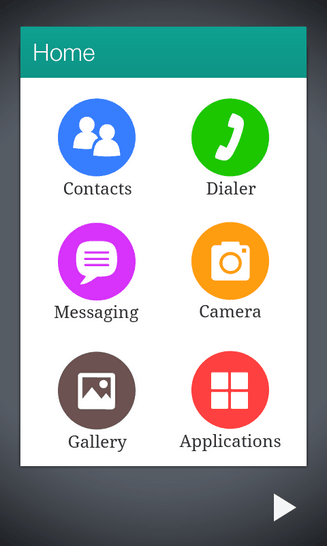 Wiser Launcher is a free application for Android. The installation is pretty quick and simple as compared to other launchers for Android. You don't need to tweak or change any settings while installing it. Once you complete the installation, the app will walk you through the instructions. The home screen of the app will look same as shown in the screenshot above. Instead of having too much of icons on the home screen, the launcher will have only six necessary icons in the larger view for easy access. If you want to add more apps like Whatsapp, Skype, Viber, etc., to your home screen, just swipe right and add those apps in the "Applications" section.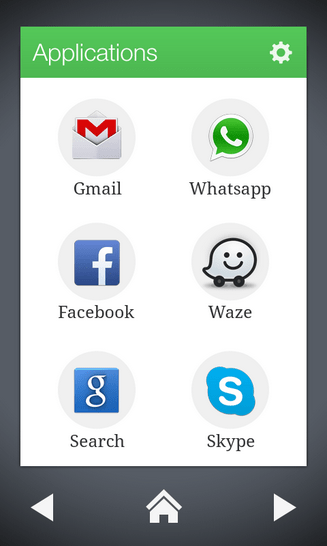 There will be an another section in the home screen to add your most used contacts for easy access. People who are unable to search and find the contacts from Dialer, can add most used numbers to this section and call them easily. The arrow on the bottom of the screen will let you navigate between the home screen, favorite contacts and applications. The app will also add a new contacts and phone dialer app to your device. All the installed apps can be accessed from "Applications" option on the home screen.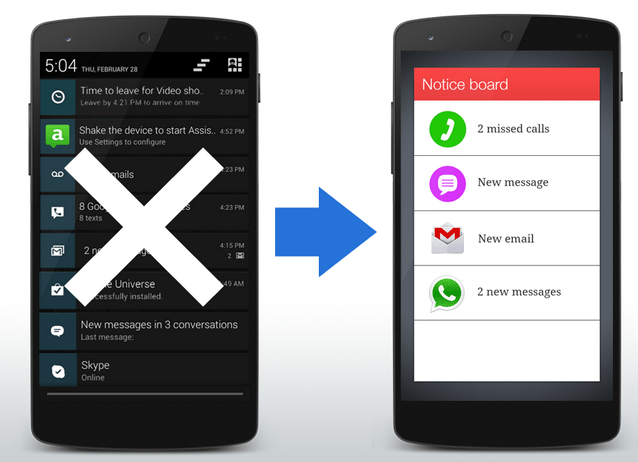 Another important change it makes in your Android devices is the "Notifications". There will not be any unnecessary notifications like you receive in all the Android devices. Only important notifications will be displayed in a clean interface. It is called "Wiser Notifications". It works only on devices running Android Jellybean (4.3) and above. If any of your family members or friends, finding difficult to use their Android device, this app will be very helpful for them to quickly learn the options. Share your views about the app in the comments. Thanks for reading, do share this post with your friends.