Short movies and videos are very helpful in promoting a brand, running a campaign and in many more purposes. A simple video can be of anything, it can be a bunch of photographs with music or photos and videos combined. There are many professional video making apps available on the Internet, but it is not possible for everyone to work with those applications. Windows movie maker has become more successful because of its simple and user-friendly interface. So, today I've come with a set of web apps to make movies online without installing any software.
5 Best Web Apps to Make Movies and Video Slideshows Online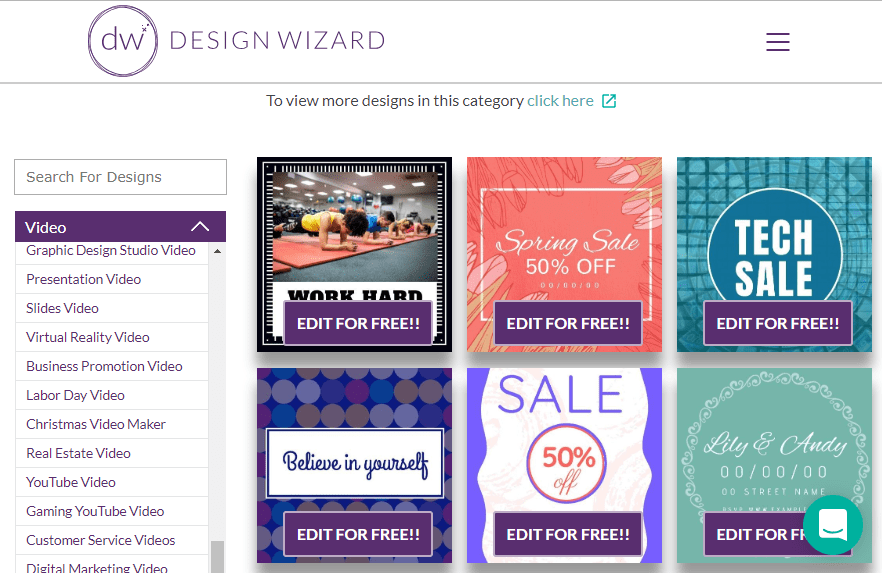 Design Wizard is an excellent new graphic design tool. It holds over 1 million high-quality images and thousands of templates which can be personalized in seconds. The video is the latest addition to the library, with close to 10,000 videos and video templates on the website currently. Design Wizard also has excellent integrations with Hubspot, Marketo, Buffer and Intercom. However, its standout feature is the magic resize button, which allows you to change the size of an image while you are creating a design
Animoto is a simple moving making application available on the Internet. People who are not familiar with moving making applications can also work easily with this app. It has three simple steps to create a movie as shown in the screenshot below. First, you have to upload your pictures and videos into the application. In the next step, choose templates and style, add music and text to your video. There are inbuilt themes and templates are available for creating birthday, travel, party, brand promotion videos and much more. The app is also available for iOS devices.

Proshow web is yet another simple movie making application on the web. The interface is very simple and easy to understand. All you have to do is, pick a theme, upload photos or videos, add music from the library or add your own music and add effects to create videos in just minutes. More than 80+ themes and hundreds of effects were available on the app to create stunning videos. You can connect your Facebook, Instagram, Dropbox and most popular cloud services to import photos and videos from them. Proshow web is also available for iOS devices.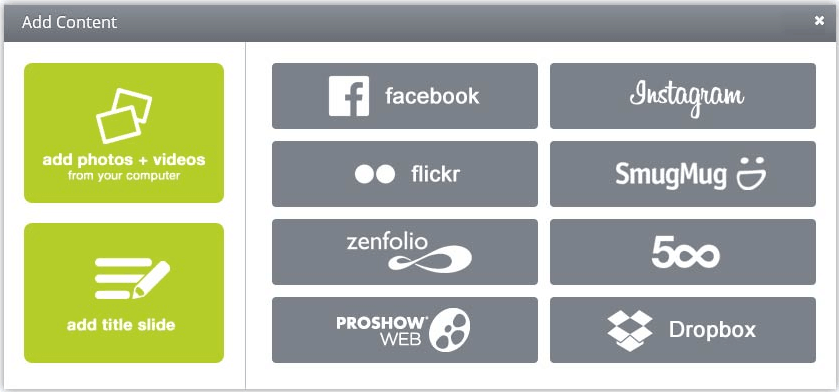 Magisto is an excellent movie making application with plenty of cool features. Anyone can quickly understand the interface and start creating their own movie. To start with the application, first you have to create an account. Similar to other movie making applications, you have to upload your pictures and videos you want to include in the movie. Then choose a theme from the library and your own add music to the video. It has an emotion sense technology, which will automatically analyze your footage and add effect according to that. Magisto is available for Android and iOS devices.
Minutta is a simple movie making application using your pictures. It has inbuilt custom themes for wedding and anniversary, birthdays and holidays. Instead of having your album as separate photographs, you can create a memorable video with beautiful themes to keep all of them in a single place. The procedures are same as the other movie making applications. Before creating your own video, you can see a sample on the homepage of the application. As soon as  you complete the video, you can share that with your friends on Facebook, Twitter, etc., right from the application.
[Stupeflix has been closed down on Augest 31st, 2018]
Stupeflix is a powerful movie making application. Similar to other web apps, the initial procedures are same. First select a theme, add photos and videos, choose a soundtrack and start editing your video. The add-on features in this application is, you can add location information to your video using Google maps. Also, it has a built in option for text to speech conversion. So, if you want to add voice and don't have a microphone, this feature will help you out. The app is free for personal use, but for commercial purposes you have to create a premium account. Stupeflix is also available for iOS devices.
These five simple movie making application helps you promote your brand, keeps your photos and memories forever. If I've missed any of your favorite movie making web apps, please let me know in the comments. Thanks for reading, do share this post with your friends.