A good spell check application is essential for all types of users. Especially for writers, a handy spell checker application will improve their productivity. The problem is, many text editors and word processors don't have a spell checking option by default. For example, notepad is one of the most used text editing application in Windows, but it doesn't have a spell check option by default. Similar to Notepad, many third party apps don't have spell checking option. So, today I've come with a new application called "Tiny Spell", which adds spell check option to all the text editors and word processor you use in Windows. Here's how it works.

You can download Tiny Spell using the link below. This application has both free and paid versions called Tiny Spell and Tiny Spell+. If you like Tiny spell and want to add more features, you can buy Tiny Spell+ for $10. Also, it has a portable version in both the categories. Once you complete the installation, you can see the Tiny spell icon in the system tray. The app will automatically identify the programs which don't have a spell check option and will point out the spelling mistakes.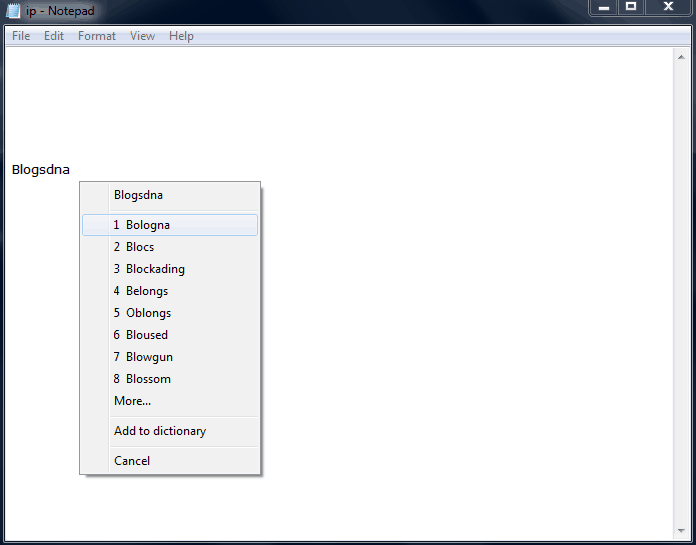 Tiny Spell will also work with the web browsers. If any text editors you use online don't have a spell check option by default, Tiny Spell will automatically embed into it. It even works with your browser's URL bar while doing a Google Search. As soon as you type a wrong word or a non-dictionary word, Tiny Spell will show a pop up above that word with a beep. If you click that, you will get the word suggestions similar to other spell checking applications. If you find that beep sound is annoying, you can change the settings to highlight the text, if the app finds an error.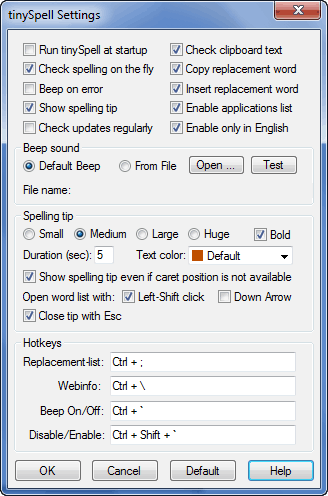 If you don't want Tiny Spell to check spelling in a particular word processing application, you can add that app to whitelist and it will be disabled. Tiny Spell also works with the text you copy to the clipboard. It works with all the popular Windows versions like Windows XP, Vista, 7 and 8. The tiny portable app will be very helpful for people who use different machines. If you are a regular user of text editors, then you should try "Tiny Spell" in your Windows machine. Also, share your experience with us in the comments. Thanks for reading, do share this post with your friends.