Recently, many new tab page extensions were introduced in Chrome. There are extensions available to turn your browser's new tab page into a task manager, social dashboard, and much more to keep you productive. Recently I wrote an excellent new tab page extension called "Momentum", which lets you focus on your work and stay productive. Today I have come with yet another awesome extension called "Incredible Start Page", which adds more options and features to your Chrome's new tab page.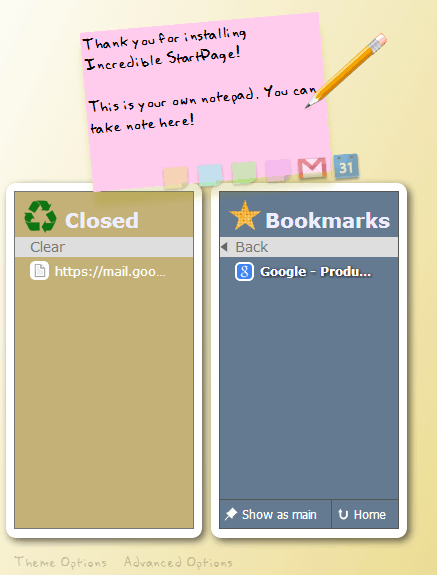 You can download Incredible start page from the Chrome web store using the link below. Once you install the extension, it will take you to the developer's website where you can see other extensions from the same developer. This extension won't show any icons in the front, it will be running in the background. Open a new tab to see the changes the extension has made. You can see a sticky note with two boxes below and a big box on the right side.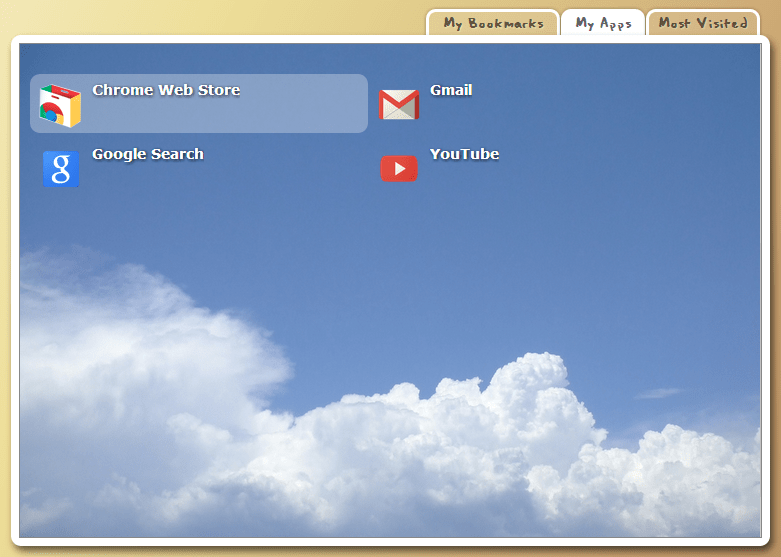 In the sticky note over there,  you can quickly take notes and it lets you change the color of the notes using the options below. Also, there is a quick link for Gmail and Google Calendar below the sticky notes. Recently visited website links will be available in the first box below the sticky notes. In the second box, you can choose what to display in the big box on the right side. By default, it will display your bookmarks, you can change that in the second little box over there.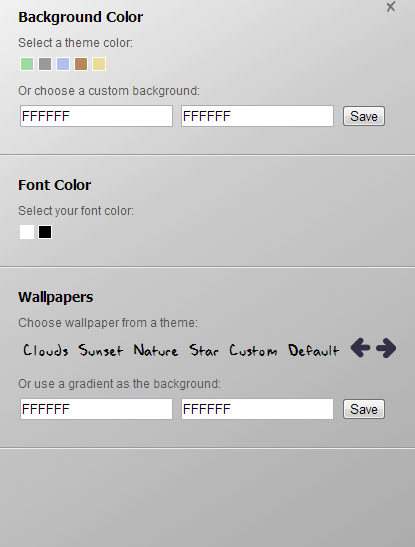 The big box on the right contains three different tabs on the top. In the first tab you have all your bookmarks, next you have all the installed apps on your browser and at last tab you can see the most visited website links. Below the boxes you can see two important options of the extension. The first one is "Theme Options", it lets you customize the background, font colors and wallpaper of the theme. Next, you have "Advanced Options", which you have options to sync the notes with your Google account, add more columns to the page and much more.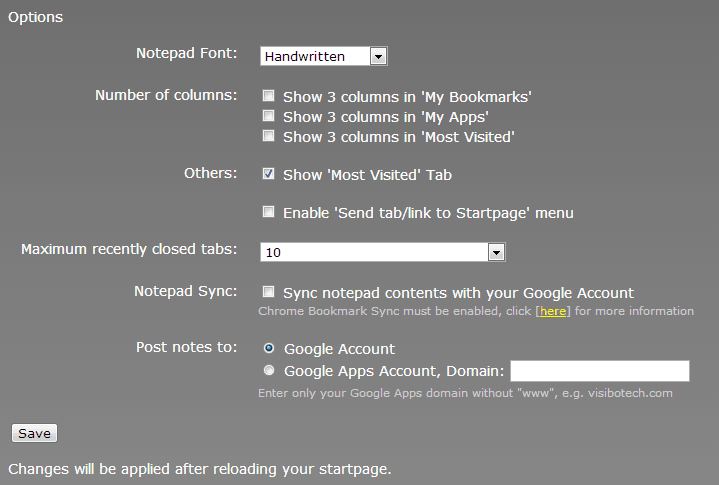 It is an excellent replacement for the default new tab page in Chrome. Instead of having a boring default page, this extension will let you know the important tasks and quick links to make you work more productive. So, try this in your browser and share your experience with us in the comments. Thanks for reading, do share this post with your friends.