Bookmarks are one of the important options in the browser. Either you enable or disable browser history, still you can save important links as you browse using the bookmarks option. Even though default bookmarks option in our browser has few useful options, there are plenty of third party apps available with much more functionality. Some of the extensions are more than a bookmarking app and gives an excellent link managing system across various devices. Today I came a list of best bookmarking extensions for Chrome. It helps you save important links quickly and let you save or share them with your friends instantly.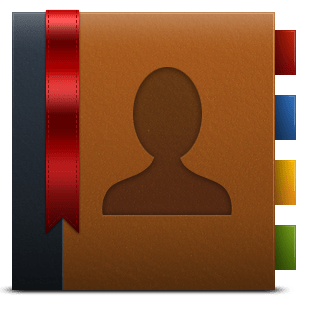 YAGBE is the short form of this extension. This extension is exclusively for people who use "Google Bookmarks". It lets you manage all the links you have saved with Google bookmarks. Even if you haven't used Google bookmarks yet, just log in with your Gmail id after installing the extension. It gives a tree shaped interface to manage bookmarks under different categories. You can access the settings page to customize options in the extension.
AddThis is a multipurpose extension for Chrome. It is a more than a bookmarking application. It lets you save, share, print and translate the web pages when you browse. You can share links in more than 300 web services in just a snap. The extension is completely customizable. Go to the settings of the app and add or remove the services for sharing links. Also you can connect your Facebook and Twitter accounts for quick sharing. It lets you save and share links and the highlighted text from a webpage.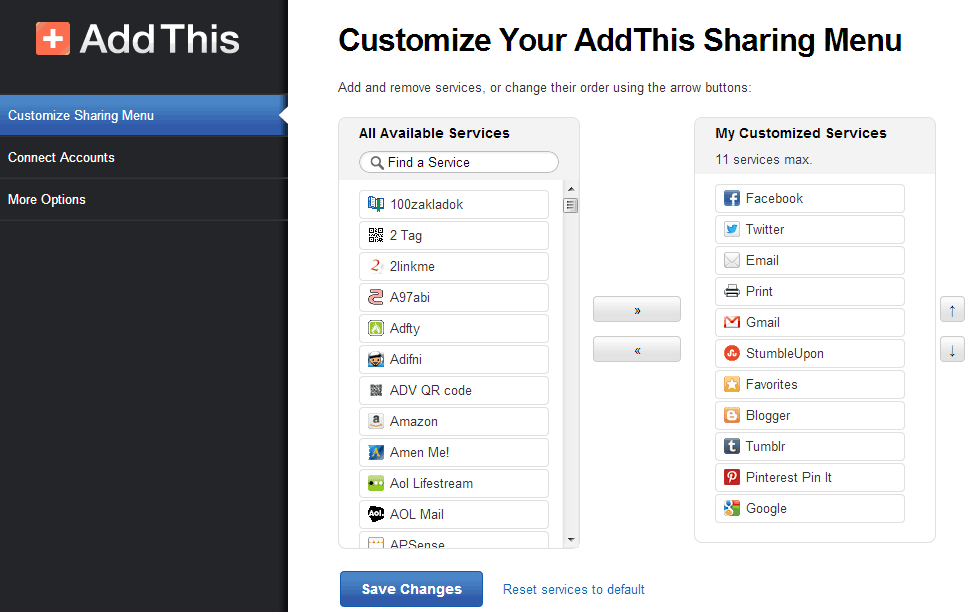 Bookmark Sentry is a bookmark scanning extension for Chrome. It checks for the broken and duplicate links on your bookmarks. You can schedule link scanning in different timings in your browser. If your bookmark contain any malicious links or if the link has been broken, it will let you know. You can also manually scan your bookmarks using the extension. If you are a regular bookmark user, this is a must have extension in your browser. It will remove all the unwanted links from your bookmarks.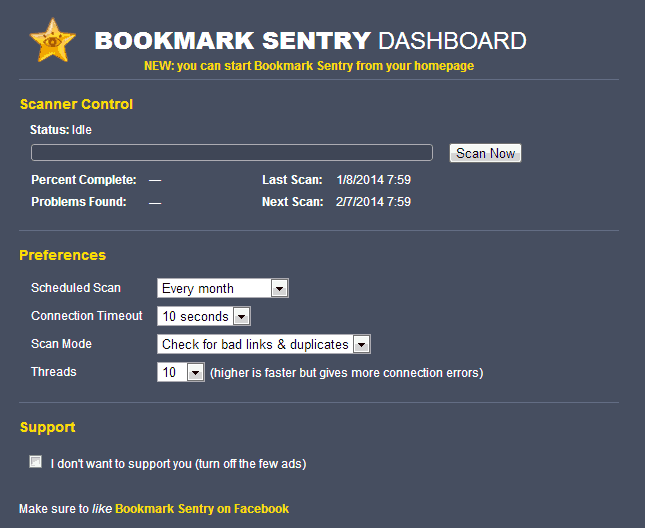 Find My Bookmarks is a search engine for all your bookmarks in the browser. When you visit a website, it will automatically find all the related links in  your bookmarks. All you have to do is, just hover over the "Find my bookmarks" icon in your URL bar. You can also remove links from the list using minus icon on the right side of the links. If you want to hide a particular link or folder, you can do it in the settings page. Also when you hover over the bookmarks you can show/hide the URLs using the Settings.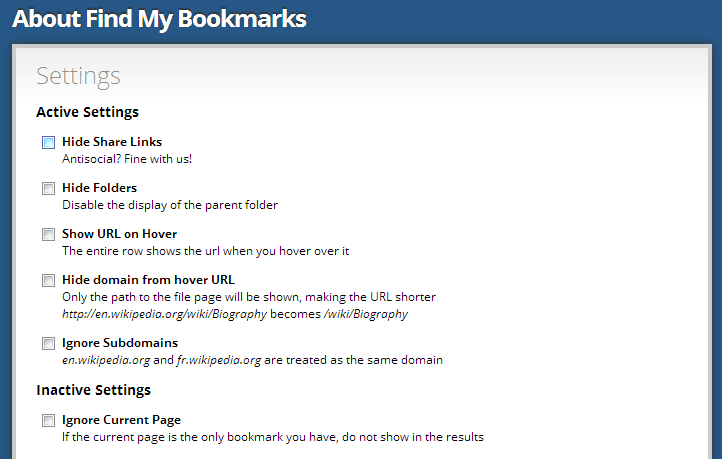 Neat bookmarks is yet another awesome bookmarking application for Chrome. It gives a tree style bookmarks search in the application. Once you install the extension you can search bookmarks from the address bar using an asterisk (*) followed by a keyword. It remembers all the searched keywords, scroll position and much more action you do with the extension. It will keep your web history as a reference and help you compare the price of a product in different shopping sites.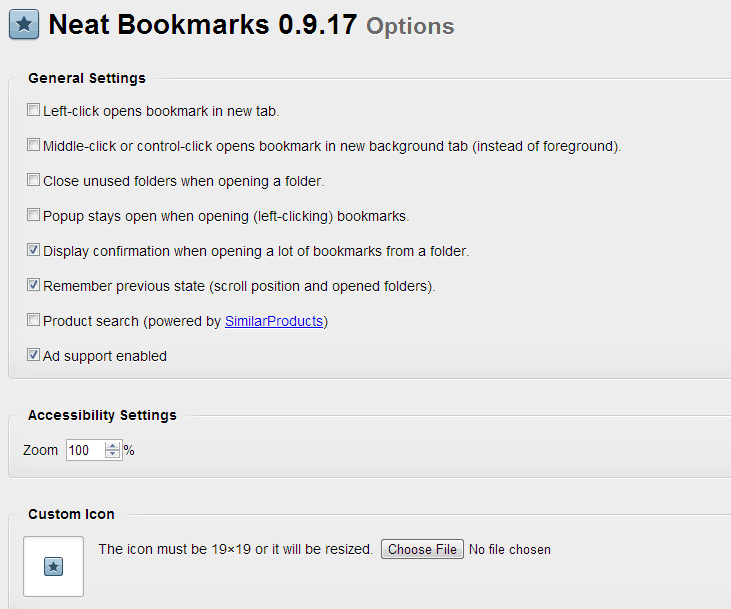 Apart from these five extensions, there are plenty of bookmarking extensions available in Chrome web store. These are few of the best extensions, which gives best bookmark managing system in your browser. If I've missed any of your favorite bookmarking apps for Chrome, please let me know in the comments. Thanks for reading, do share this post with your friends.