There are many applications available online that let you radically customize your Windows experience. Very few of these applications however provide you with customizations that are an improvement while being unobtrusive when it comes to your regular computer usage. 'Rainmeter' is definitely one such desktop customization app.

Rainmeter is an excellent piece of freeware that is compatible with Windows computers. The function of the application is to provide you with various system information right on your desktop. The information covered includes the amount of system resources being used, the music being played, the current date and time, the storage details of your drives, and a lot more. The app offers a sleek interface through the various skins which you can download from the internet. To begin using the app, simply download and install its setup file. After opening the app, you will notice newly placed widgets that include time and date, system resource usage, and disk storage stats.
Similar to the widgets above, there are other modules / widgets which you can easily enable through the app's preferences.
Additional widgets that come loaded with the default skin include Google Search, Network details, and Recycle bin.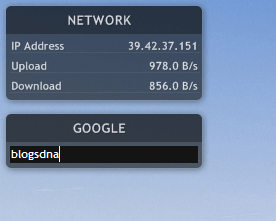 You can get more widgets by installing additional Rainmeter skins from the internet, off the Rainmeter website.
When the skin file is downloaded, simply double click it to have it installed.
Depending on the skin installed, you be presented with a more intuitive interface than the native one to enable further gadgets on your desktop. The Gnometer skin, for instance, has widgets for uTorrent, Facebook, and the weather.
You can also try right clicking the main section of the skin and easily specify applications for a particular module. For example, with the Gnometer skin you can choose which desktop media player you want used with the desktop Music module.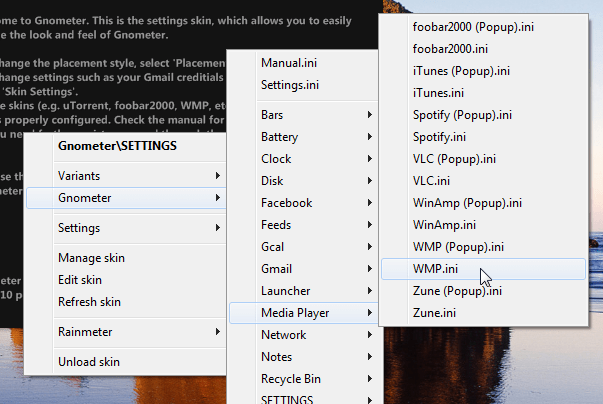 You can keep on adding widgets to the desktop to make your computer usage to convenient. You can get shortcuts to shut down your PC, view currently playing artists, and more.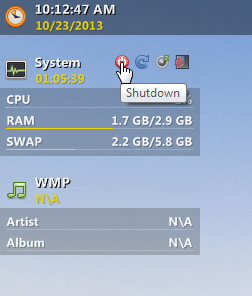 In conclusion, Rainmeter pleasantly transforms your Windows desktop by making various features and commonly used apps more accessible. The widgets displayed are not only useful but also visually appealing. With the default skin or the additional ones that you download, you can always select which widgets appear on the desktop. If you are interested in experimenting with the Windows interface via a desktop customization app, you should definitely take Rainmeter out for a test drive.
You can get Rainmeter from here.