Are you looking for a way to quickly view times from multiple time zones in a jiffy? If yes, then 'SymmTime' is what you need.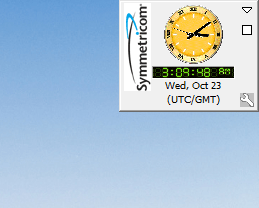 SymmTime is an excellent piece of freeware that will help you in keeping touch with the times of various geographical regions. The main function of the app is to display clocks from different time zones on your desktop. You can optionally have the clocks always appear on top so you have the times in your view. These features along with timely server synchronizations, various clocks skins, support for analog and digital clocks, various date displaying options, and more make SymmTime a complete time viewing desktop app.
To get started, you simply need to download and install the app's setup file which is sized at nearly 6 MB. When the application runs for the first time, you will notice a single clock places in the top right corner of your Windows screen. You can click on the wrench icon to access the app's setting and begin making your modifications.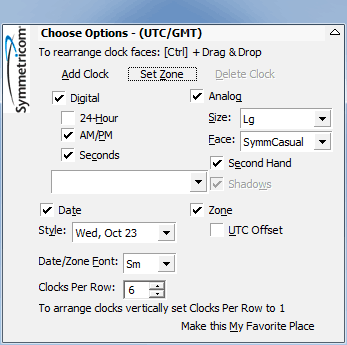 The preferences screen lets you quickly adjust the way in which dates and times are displayed. You can choose whether to view time in digital or analog clocks, or both. For the digital clock you can choose between 12 and 24 hour clocks, whether or not to display the AM and PM signs, and whether or not to display the seconds. The analog section lets you select various clock skins. Similarly there are options available that let you select your preferred date style.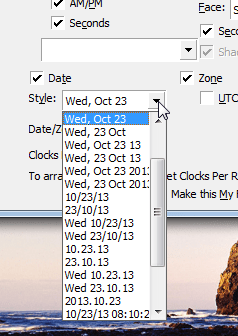 You can add a new clock using the 'Add Clock' in the app's options window. The time zone for new and existing clocks can be changed from the 'Set Zone' button. To help you quickly pick out your time zone, the time zone selection window lets you sort the entries through the time offset, the country, and city names.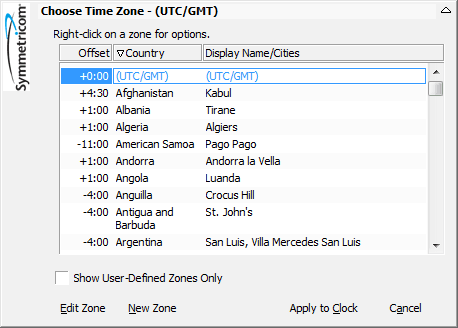 You can keep on adding as many clocks as you want. Each row will have your specified number of clocks in them. Along with all of this, the app comes with alarm clock functionality built in. Once the clocks are up and running you can right click on the interface and select the 'Alarm' option from the menu that appears.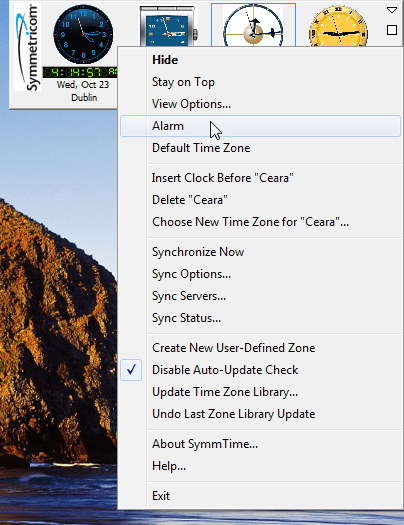 The alarm clock window will appear where you can set a 'delay alarm' or an alarm for a specific time. You can choose to have an audio file played at the time of the alarm – supported formats include wav and mp3. Additionally, you can add a small label / note with the alarm in case you want to be reminded of what the alarm is for.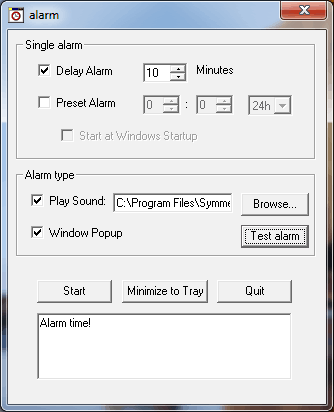 If you have a lot of clocks setup, you would of course want them to all have accurate times. To ensure this, you can setup period server synchronization from the app's options.
As you can see, SymmTime has a lot to offer. If you are a Windows user and your work involves quickly knowing the time in different geographical locations, then it does not get any better than this app.
You can get SymmTime from over here.