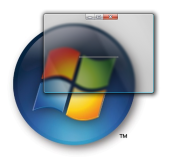 Aero Glass effect is one of sexiest feature of windows vista is also extended to Microsoft latest windows operating system windows 7. The Aero Desktop experience lets you to enjoy premium visual experience of windows 7. It features a translucent glass design with sublet windows animations and new windows colors.
Basically in Aero glass effect all your open windows boarders are transparent like glass with power full graphic advance. In order to enable Aero in windows 7 you need to have good hardware configuration. I have seen many users looking for how to enable aero effect in windows 7.chek out below steps to enable aero in windows 7.
How to Enable Aero Glass Effect in Windows 7
1. Once you have finished Installing Windows 7 install updated video drivers for your windows 7
2. Refresh your WEI (Windows Experience Index) Score. In order to refresh WEI right on My Computer -> Properties, A New window with System information will be displayed.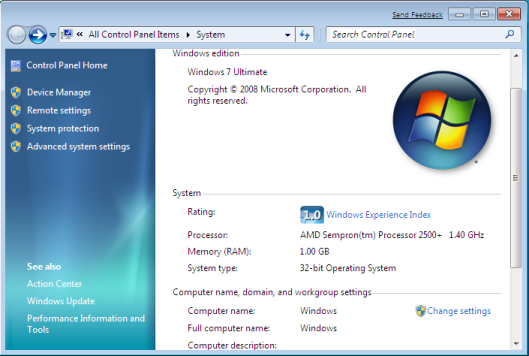 3. Click on Performance Information and Tools at bottom right side of window.
4. Now click Re-run the assessment
Or you can simply Click on start->type cmd or Command Prompt-> and type following command
winsat formal
Once your Windows Experience Index is recalculated and if its higher then 3.0, Aero in Windows 7 will get automatically enabled.
You can change colors by righ clicking on desktop-> Personalize -> Select Windows Colors
We are not aware of any working registry hack to enable aero in windows 7 but we will update you once we get any such Hack / Trick to Enable Aero in Windows 7 . Mean while stay tune with us.