Unlike Windows 7, Microsoft did manage to keep tight lid on Windows 8 development; though few Windows 8 builds were leaked online but major secrets of Windows 8 were spilled out from these leaked builds. After making it official that Microsoft is working on next generation operating system the first public build of Windows 8 aka Developer Preview was made available to everyone during Microsoft BUILD conference.
Though its pre-beta build of Windows 8 but it has all the gloss which we will be seeing in the final product. To test it most of us have attempted to install on Windows 8 Developer preview on virtual machines using either Oracle VirtualBox or Vmware. Some users have got an error message HAL_INITIALIZATION_FAILED before even Windows 8 installation screen shows up. Below is the screenshot of how error looks like.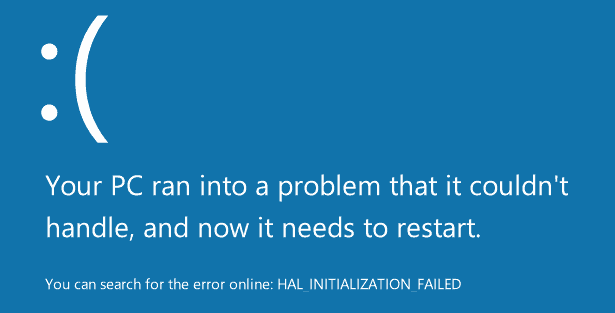 Basically even if it restarts it will go into endless reboot loop. For Vmware we have found the reason of this error. It happens when you are trying to install  Windows 8 Developer Preview on Vmwar version lower than 8.0. You must download latest version of Vmware Workstation 8.0.0 also you must not use easy install option for installing Windows 8.
Check out our video guide on how to install Windows 8 on Vmware.