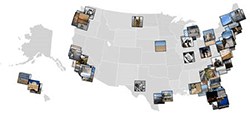 The photos taken using camera or mobile phone or images created on Pc or mac holds various metadata information such location of images taken, copyright owner, image size, exposure settings etc. Of all these meta information, location information can be of real use. For e.g you may use GPS information stored in image meta data to recall the places and locations of photos taken or using various online service you can create mash up to tag images on maps and much more.
All the modern gadgets with camera capability has this feature of Geo tagging images but if you have images taken with old camera then it may not contain geo information, here is where GeoTagImages application can come handy.
GeoTagImages is small application which allows you to quickly and easily add GPS tags to your pictures using a connected GPS tracking device. GeoTagImages supports drag and drop features to instantly add multiple images in one go. Once it detected the connected GPS tracking device it will capture the location information then you can perform adding GPS tags to each image by one click only.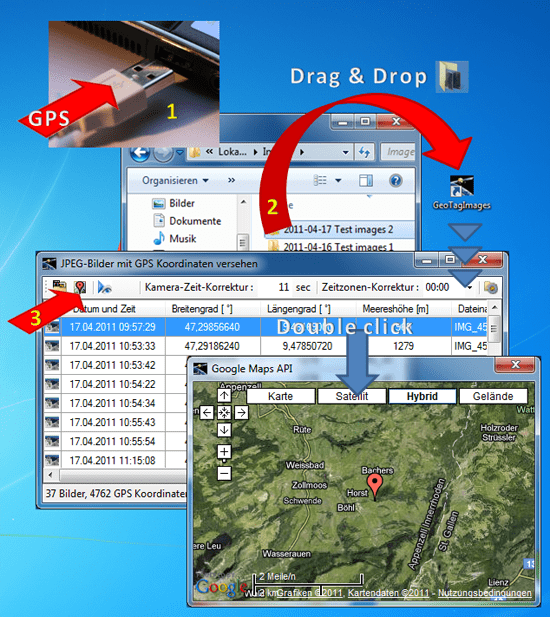 GeoTagImages currently supports WINTEC WBT20, GARMIN GPX GPS devices only.
Download GeoTagImages for Windows.
Please Note: You must have Microsoft .NET Framework 4.0 installed in order to use this application.