Most geeks tend to postpone those tasks which requires reboot, for example testing your LiveCD or bootable USB working or not before taking to your friend's house. Unfortunately there is no way to test Live CD & Bootable USB drivers without rebooting your Windows and changing BIOS settings to adjust boot priority.
If you are one of those who are looking for the way to test LiveCD, DVD or bootable potable drivers then here is MobaLiveCD, extremely useful tool for you. MobaLiveCD is a freeware that will run your Linux LiveCD on Windows thanks to the excellent emulator called "Qemu".
MobaLiveCD allows you to test your LiveCD with a single click : after downloading the ISO image file of your favorite LiveCD, you just have to start it in MobaLiveCD and here you are, without the need to burn a CD-Rom or to reboot your computer.
MobaLiveCD Features
1. No need to burn the CD-Rom anymore
2. You can use the right-click menu for an easy and fast start
3. Program without installation that you can start from an USB stick
4. A clear and easy to use interface
5. Light and portable application, packaged in a single executable of 1.6MB only
MobaLiveCD
Users can also associate MobaLiveCD to right click context menu for quick access to the tools features for testing ISO image files.
To test an ISO image file for LiveCD use "Run the LiveCD" and browse and select ISO image. MobaLiveCD will ask you to create hard disk image for virtual machine, click on yes and will ask you for the location to save MobaLiveCD Hard Drive File.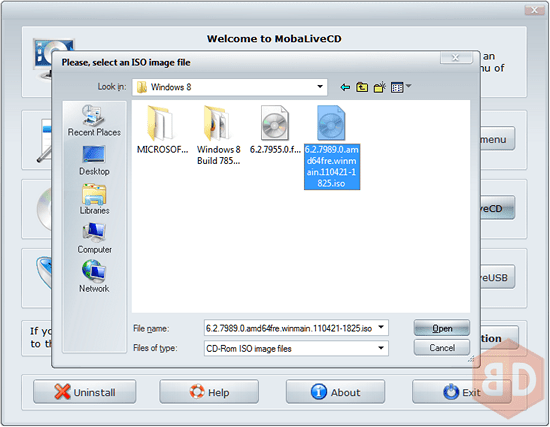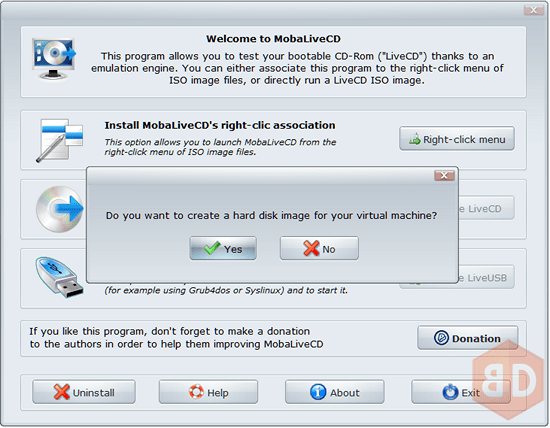 Clicking on save button and it will start the virtual machine booting from LiveCD.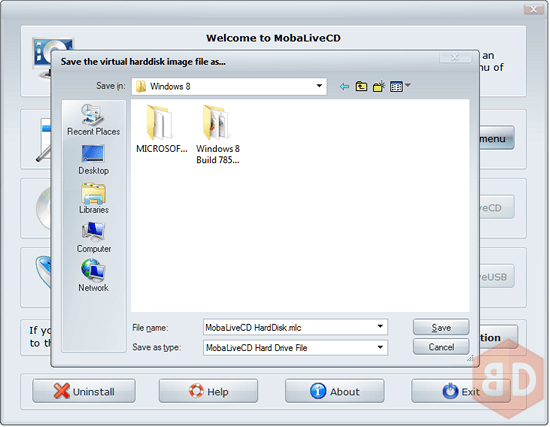 To test bootable USB simply connect to PC and select Run The LiveUSB option. That's it.
Download MobaLiveCD to Test LiveUSB & LiveCD on Windows.
Via IntoWindows